What to do in Kobe with kids
When someone hears Kobe, Japan, the first thing that usually comes to mind is Kobe beef. While the tender meat is great, the city is much, much more than that. Carry on scrolling to find what to do in Kobe with kids – and much more!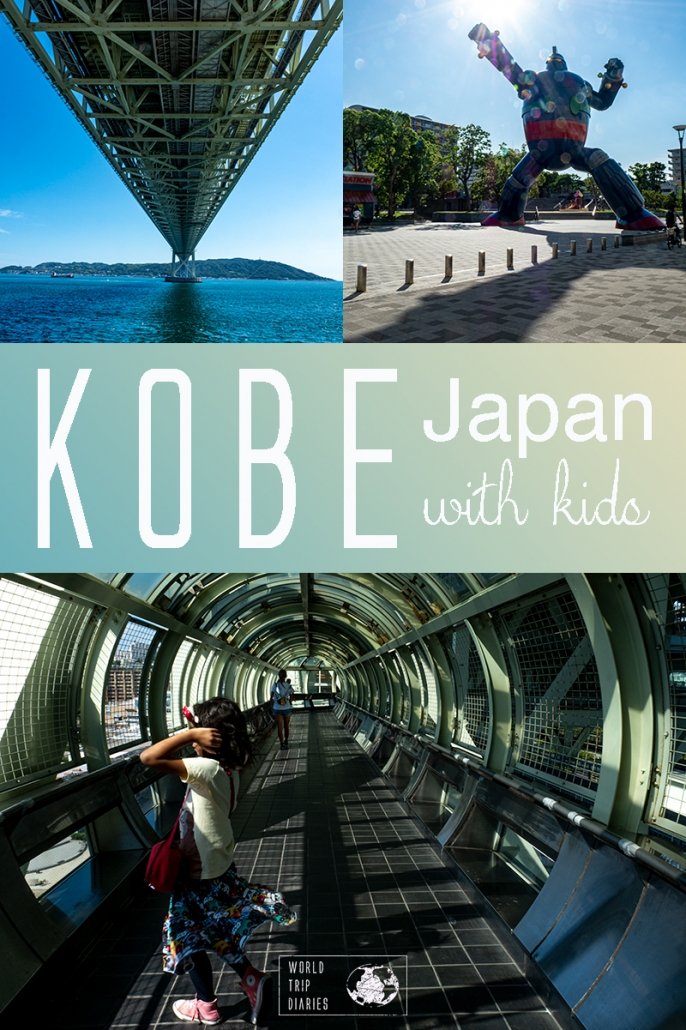 * this post contains affiliate links – they don't cost you anything but give us a small commission
Where is Kobe City, Japan?
Kobe city, in Hyogo-ken (or Hyogo Prefecture) is very, very close to Osaka (around 40~50 minutes by train), but also very close to the Shikoku island. It's in the Kansai region of Japan, famous for its food.
---
You may also like: All about Japan with kids
---
Kobe couldn't be different. Kobe beef is internationally acclaimed as one of the best beef in the world, but Kobe is also very famous (in Japan) for its bread. Yum!
They had this really big earthquake (Great Hanshin Earthquake), which was really long and strong and very, very destructive. But it's now mostly rebuilt and you can't imagine what happened by being there nowadays. It's a charming city.
What to do in Kobe, Japan
Kobe is a big city – it means it has everything one can ever dream of, but it also has lots of traffic and people. Luckily, public transport in Japan is pretty awesome so you won't have much problem with that. Below is our list with the best Kobe attractions!
~ Tetsujin 28
This giant robot symbolises the strength of the community while rebuilding the city after the terrible earthquake. It's 18 m (59 ft) tall and it's in Wakamatsu Park, close to Shin-Nagata Station.
It's a pretty cool place to take some photos, and it's right in the middle of some shopping malls and commercial arcades (not the best we've seen, but…), so nice to be in, relax a bit, grab a bite and just watch it.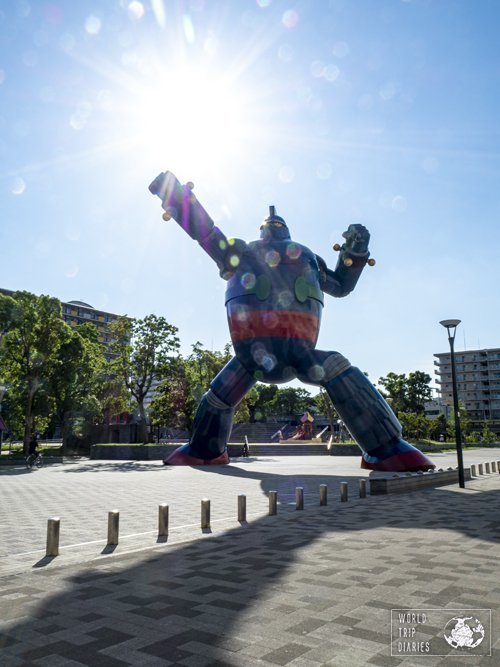 ~ Akashi Municipal Planetarium
If you have the time, why not visit a planetarium? Shows are in Japanese only and last around 50 minutes. They have special shows for kids and babies, but you'll need to check the schedule as there are less shows – and they only happen on the weekends.
It costs ¥700 for adults (over 18) and kids are free. There's a paid parking lot.
---
You may also like: Mobile internet rental in Japan
---
~ Akashi Kaikyo Bridge
Linking Shikoku to Honshu (Japan's main island), this suspension bridge is the world's longest suspension bridge. It has a Bridge Exhibition Center with information about the construction and maintenance of the bridge, and the Maiko Marine Promenade is an observatory under the bridge platform.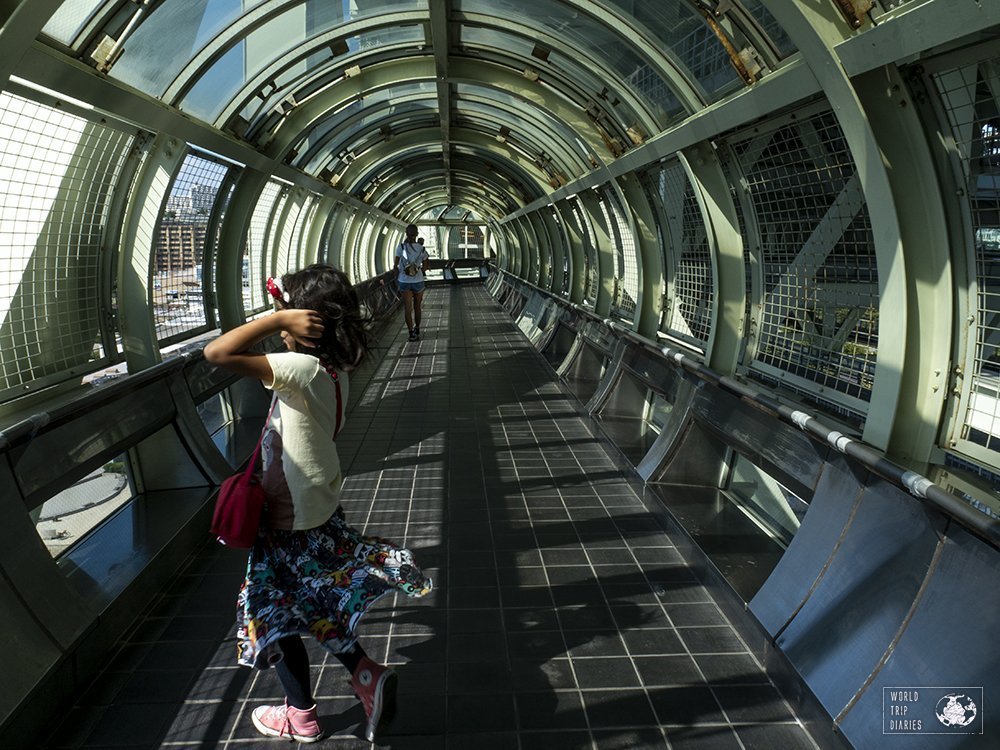 Unfortunately, the Exhibition Center is closed on Mondays, exactly when we were there, and we missed it.
The cost to visit the Bridge Exhibition Center is ¥310 for people over 15 years old, ¥150 for kids between 7 and 15, and free for 6 and under. The Promenade charges ¥250 on weekdays and ¥300 on weekends or national holidays for adults (18+). Kids go for free.
They're both on Maiko Park, which is a big park full of its own treasures, so go with time. It's a great place to have a picnic on a sunny day.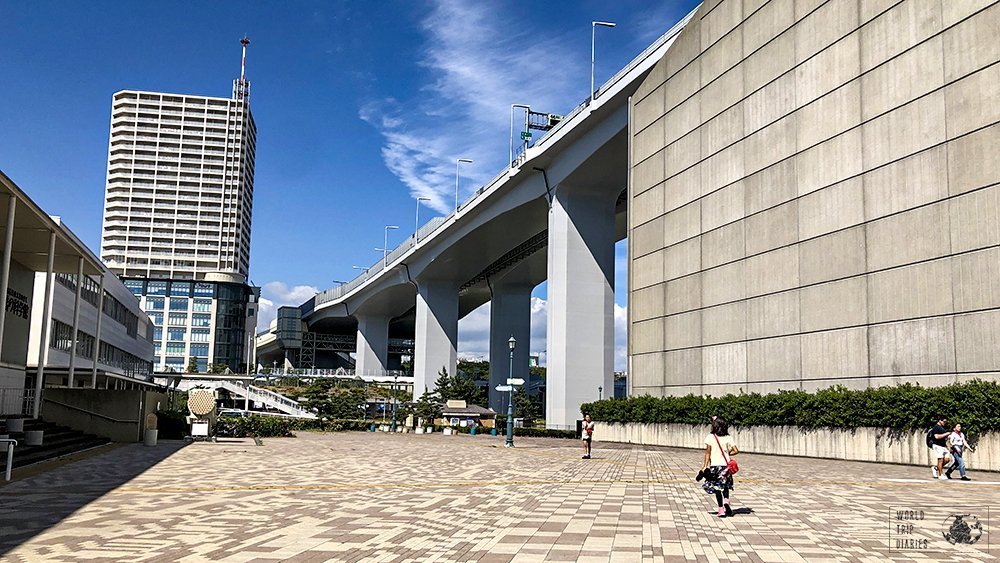 ~ Kobe Harborland
An entertainment district in Kobe, by the sea. It has the Anpanman Museum and Mall (for the little ones, I'd say 5 and under), various malls, short cruise boats and more.
It's very, very pretty, and we had lots of fun walking around and fining the Anpanman statues – we found only 3 characters (Anpanman, Baikin-chan and Baikinman), but anyway. We also bought some cute bread at the Anpanman Bakery because I'm a kid. It wasn't very good. 
It's a tourist oriented area, with pricier dining options, various places to spend all your money, but it's pretty and fun nonetheless. It's a nice day out in Kobe with kids.
It's in central Kobe, on the Higashikawasaki-cho.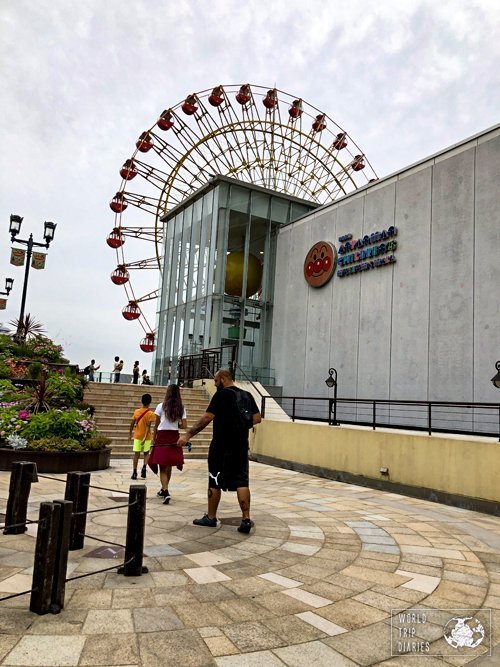 ~ Kobe Port Tower
With 5 observation floors and 3 shopping floors, it's one of the most famous Kobe sightseeing spots. We rarely climb the towers because we like to have photos of the tower, not from the tower. We also felt that it was not tall enough to be worth the price, so we skipped it.
It's in Hatoba-cho, central Kobe.
It costs ¥700 (15+) and ¥300 (7~15). The shopping floors are free to enter, but the observation decks are not.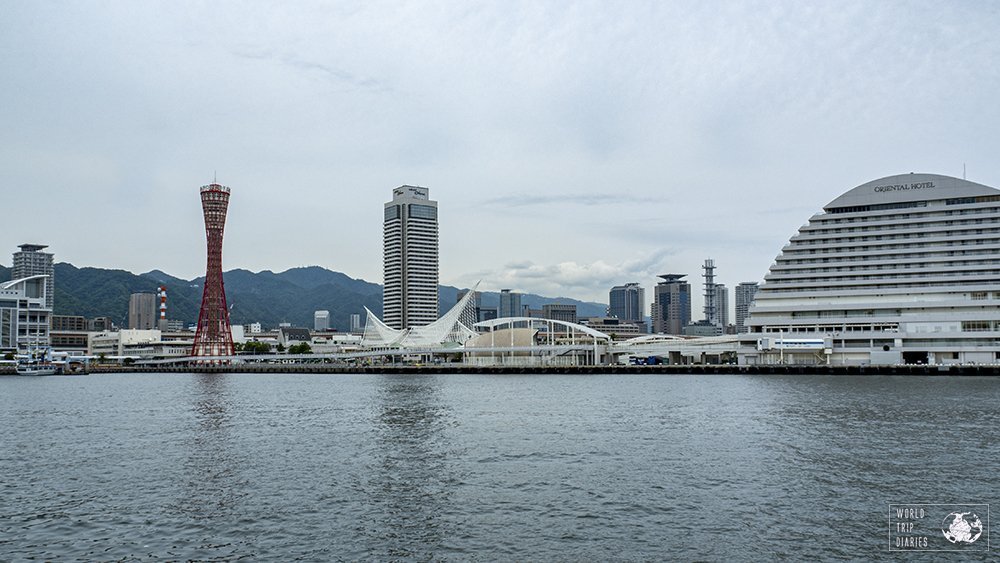 ~ Meriken Park
One of the best places to take some photos of the tower, this park is pretty much that. It has the BE KOBE letters, the hotel, and it's 5 minutes from the Tower, so you can do it all as one stop. At night, when the tower is lit up, the views are better.
It's free to enter, and it's usually full of little kids in school trips. It also has the Maritime Museum, for those interested.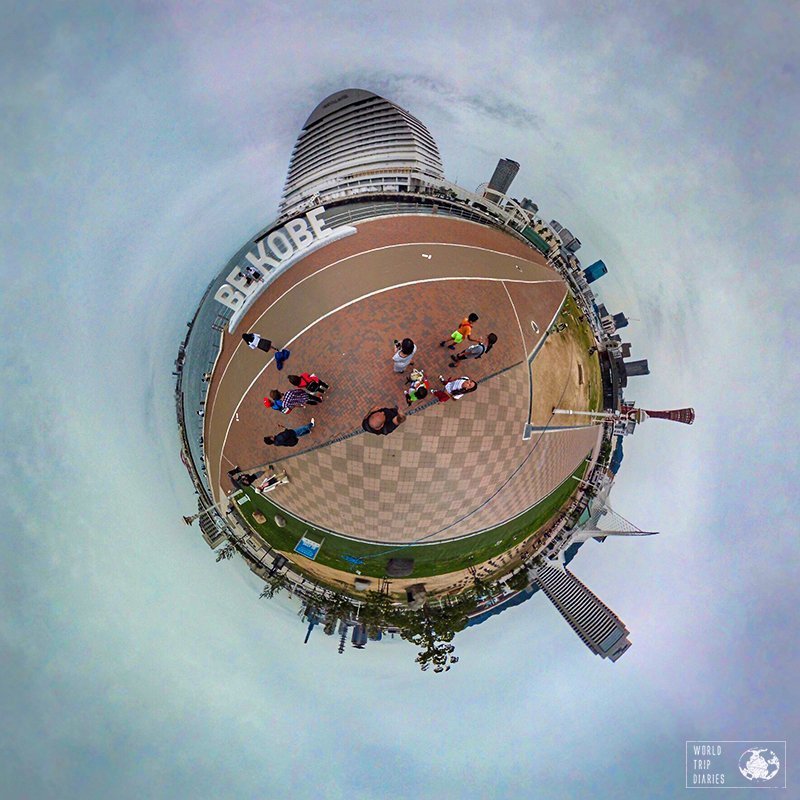 ~ Port of Kobe Earthquake Memorial Park
In Hatobacho, this memorial to the 1995 Kobe earthquake is probably one of the most famous Kobe tourist attractions. It's a small area in the park that was left after the earthquake, as a memorial. You can see the lamp posts bent, the floor all ruined, and then you can imagine what it was like.
Nearby, there are a few photos of the city before, after and now.
It's free to see, and it's in central Kobe, a few minutes walk from Meriken Park.
~ Kobe City Hall
You can climb up to the 24th floor of the city hall and watch the city from above.
It's free, which is always nice, and the views are pretty – at night, especially. It's on a separate building that connects to the City Hall. We thought it had closed, but then we found this security guard calling us that the entrance to the Observation Lobby was there. Thank you, sir.
It's conveniently located in central Kobe, surrounded by awesome restaurants and bars. Easy to go before or after grabbing a bite.
It's open until 10 pm.
~ Mount Rokko
One of the best night views of Japan, Mount Rokko is sure beautiful. They say you can go to the top by cable car, hiking or driving. There's a little special observatory (Rokko-Shidare), which has a light-up igloo kind of thing (paid. ¥300 per person over 11 and ¥200 per child between 4 and 11), but it has the Tenran Observatory, which is free to enter. It's not a bit distance from one to the other, so we opted to stay on the free area.
They have many, many things, such as the Music Box Museum, the ropeway, the Botanical Garden, the Country House and the Snow Park. All charged separately. Check their latest prices here.
Find some more things to do in Kobe here!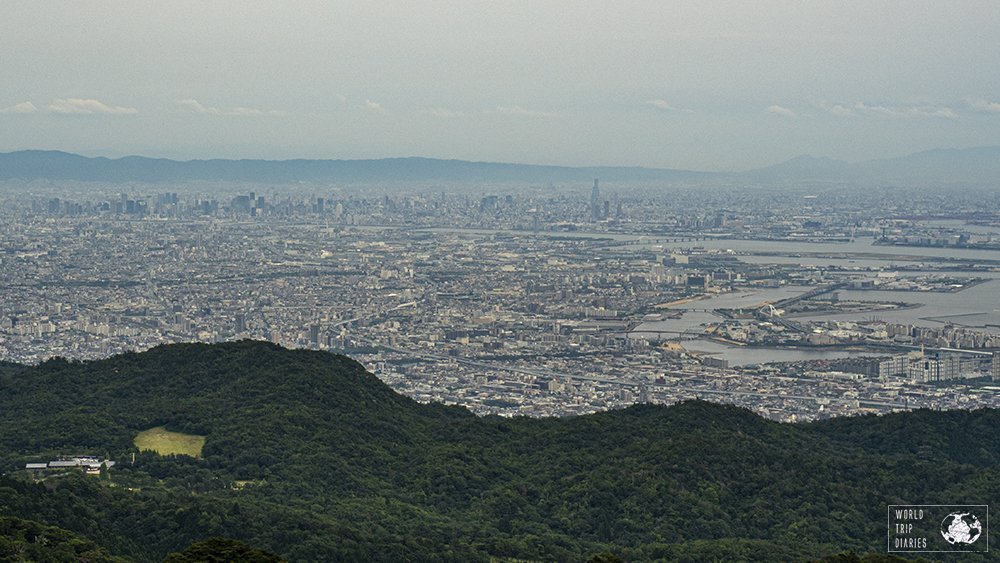 1 day Kobe itinerary
If you only have 1 day in Kobe (it's a great day trip from either Osaka or Kyoto), you can adapt this 1 day itinerary for your liking, but think about something like this:
Arrive before 10 am and head straight to Meriken Park. Check out Kobe Tower, the Earthquake Memorial, and the area for a bit. Take a photo at the Be Kobe sign, of course!
Go out to Harborland, where you can visit the Anpanman Museum (or not, if your kids are older). Have lunch in some of the restaurants there – not at the Anpanman Bakery, seriously.
Go see the Akashi Kaikyo Bridge, the Bridge Exhibition Center and the Maiko Marine Promenade. That'll end up being mid-afternoon.
Check out Tetsujin and have a snack there (Mister Donut is always a hit with my kids).
Then you have 2 options: head out to Mount Rokko or the City Hall for the night views. The City Hall offers views through the windows (great for rainy days, very windy days, etc) and it's free. Mount Rokko is open air at the top of a mountain and you have to either drive or ride the ropeway (paid).
And you're done.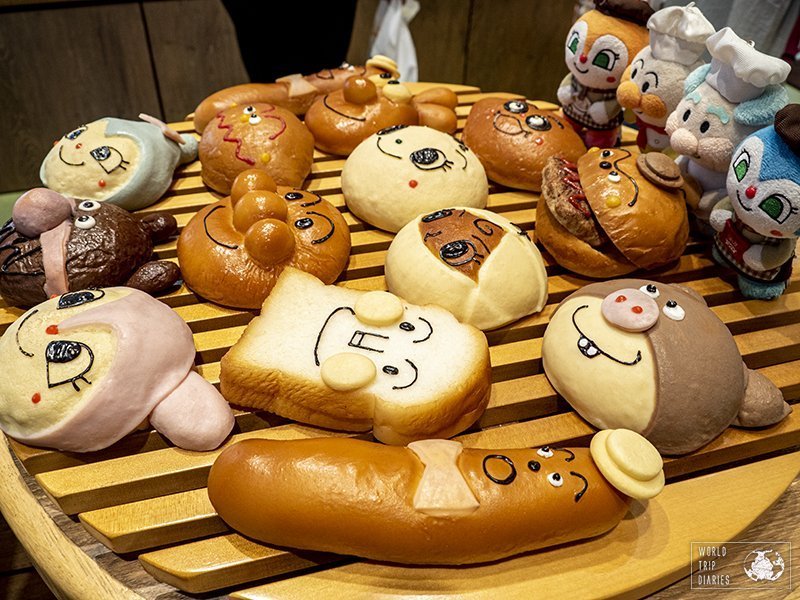 Where to stay in Kobe with kids
We stayed in the Daiichi Grand Hotel Kobe Sannomiya. Well, I'm not sure if we liked it or not. It was an OK hotel, not great, not bad. Parking was a little far from the hotel (around 5 minutes walk) and paid.
The breakfast was good, which is always nice.
They had us stay in 2 different floors, which was a little annoying and not practical (when we're sharing toothpaste and stuff), but OK. It's close to a convenience store and many, many restaurants. It's on a very touristy area, so easy to get around. They have a coin laundry on the first floor. The lobby, though, was on the second, which was weird.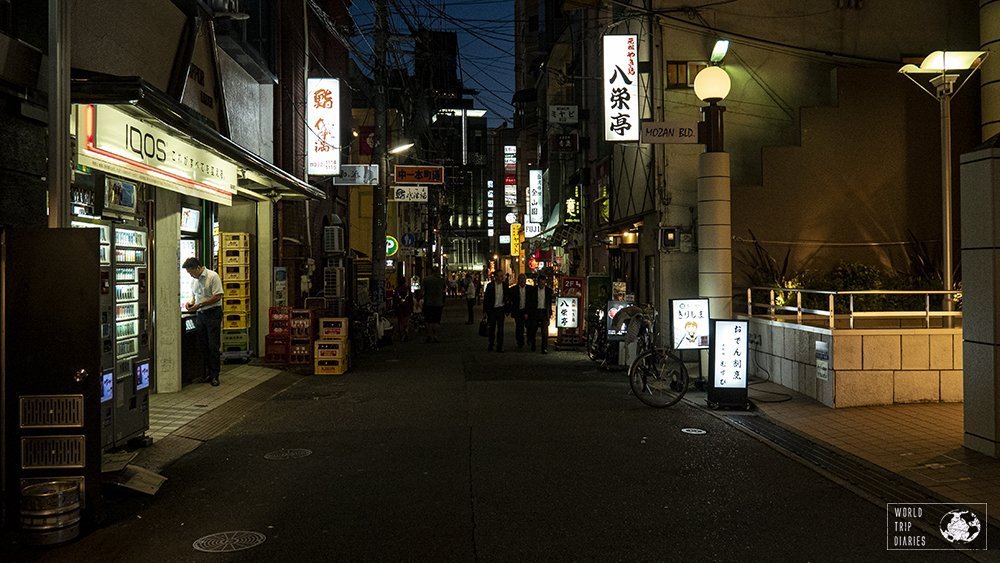 The kids didn't particularly enjoyed this hotel as everything looked old and the tech stuff (like TV) wasn't very exciting.
It was clean and had good mattresses – which is all that matters, isn't it?
Find their latest prices here!
Is Kobe beef the best? And what to eat in Kobe!
In Kobe, you must try out Kobe beef. Unless you're vegetarian. The meat is tender, and it should be melt-in-your-mouth kind of thing but… we found it just OK.
We went to a steak restaurant that was on our way and ordered different cuts to try them out. Except for the best cut, which was sold out (seriously). We found it OK. It was good, but nothing of the heavenly taste, so it was a little disappointing. And very, very expensive.
Well, it would've been better if we had asked or researched a place before we went. Try out this one, if you wish. It should be a good one!
To finish it: the best things to do in Kobe
Kobe is a big city that's not overwhelmingly big. It has everything yet feels calmer and smaller than most. Some of the places are very pretty and well kept, while others are a little bit sad and feel abandoned.
Overall, it was a very easy to visit city, and it's small enough to have it as a nice day trip.
Don't miss eating, as this is a gourmet destination.
We liked it, but it's not a place we must revisit soon.
City / Country

Minimun Stay
$ ~ $$$
Child-friendlyness
Best local transport option
Safety
Do we recommend it?
Kobe / Japan

1 day
$$$
Very child friendly
Car
Super safe!
Yes, it's a great day trip!
https://www.worldtripdiaries.com/wp-content/uploads/feat-kobe-kids-japan.jpg
287
815
Thais Saito
https://www.worldtripdiaries.com/wp-content/uploads/wtdlogo.jpg
Thais Saito
2019-09-10 17:00:54
2019-09-06 01:47:01
What to do in Kobe with kids