Best Pocket Wifi Rental Japan
If you've tried to use a Japanese GPS (even in English), you know how complicated it is. We had a 2-months road trip through Southern Japan and, thankfully, we had an awesome internet connection and were able to use Google Maps on our phones everywhere. We tested and tried 2 of the best pocket wifi router (Japan) and here's our review.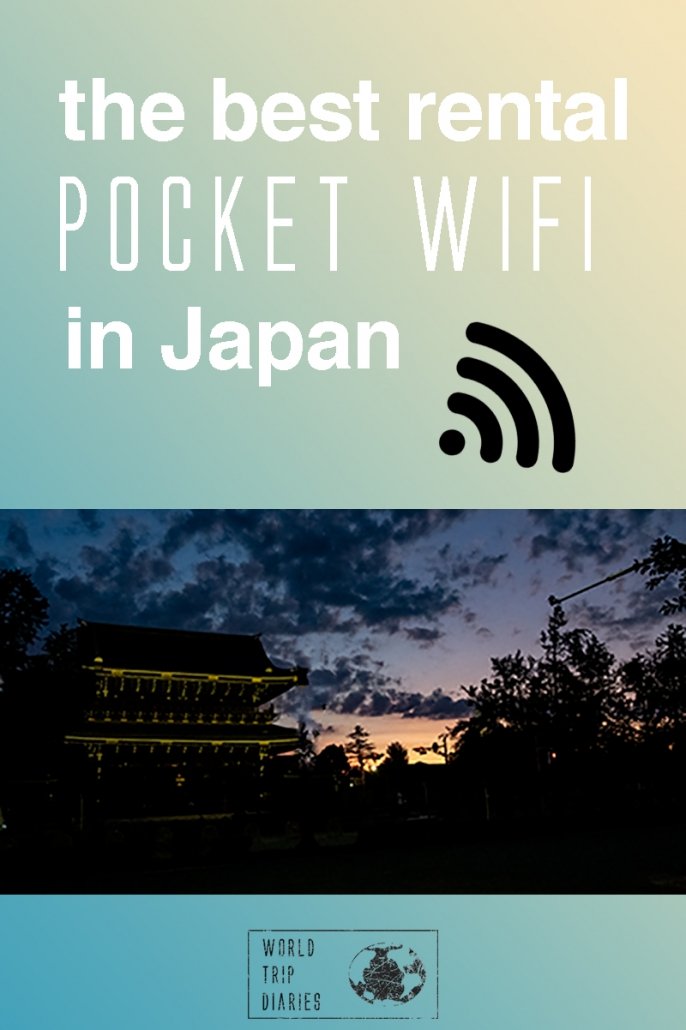 * we received a discount with Ninja Wifi and the free rental with eConnect Japan
* this post contains affiliate links – they don't cost you anything but give us a small commission
Internet in Japan for tourist
Even though there are quite a few free wifi areas in Japan, it's only on tourist spots, shopping malls, and a few restaurants. You usually need to call a number to get a code. It's only once, then you connect automatically to the wifi when it's available.
Most hotels have free internet too. We spent most of our time in budget hotels and we could use it perfectly fine. Well, maybe not for Netflix, but…
Some accommodations have limited internet – and the limit is kind of ridiculous. In a few places (Airbnb or hotels), the usage limit was 500Mb per day per room or less, which is very, very little if you need to work, do social media, update apps, and things. Even more when you're sharing it between a lot of people like us. 
Why rent a mobile hotspot in Japan?
It's definitely the easiest way to have a fast, reliable internet while you're in Japan. This is the main reason for most travelers. 
This year was the first time we saw Japan Visitor SIM cards. But some companies don't allow for data sharing, which is quite annoying. Well, to be really honest, I don't even like to share data because the phone battery dries way too quickly anyway.
With the pocket wifi, you can share it between your group easily. It's small and lightweight enough that it doesn't really make any difference in your bag or pocket. It usually charges way faster than a phone, and it's easily turned off when not in use.
And nobody needs to change their number.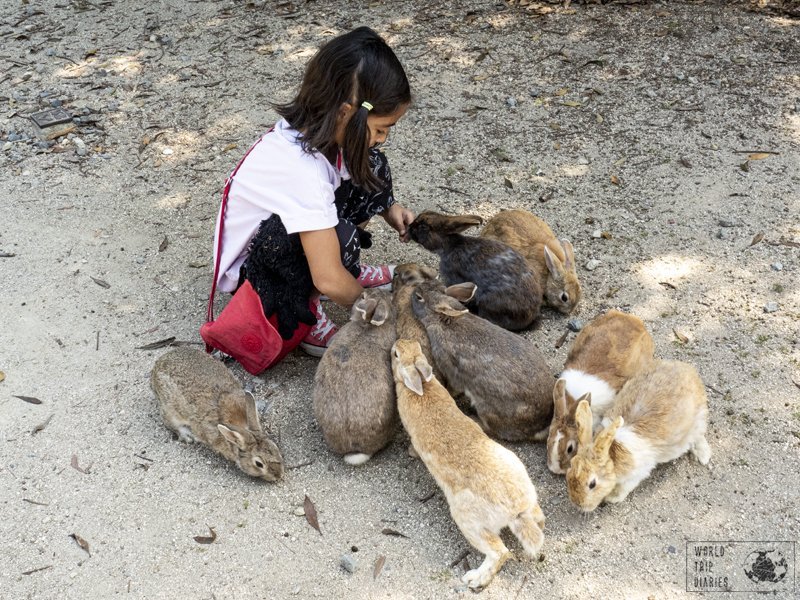 Pocket Wifi in Japan for tourists
Where to get Pocket Wifi in Japan?
There are many companies that rent mobile wifi in Japan. You'll find them everywhere – in the airports and train stations, in some malls, and mobile shops.
We rented online and asked for it to be delivered to our accommodation. When we arrived at the house in Hiroshima, one was already there. The second, we had to go pick up at the central post office, which was just as easy. 
There's also the option of renting online and picking it up at certain locations – it didn't include our arrival airport, but it may include yours!
They work great, they're easy to use, easy to rent, and best of all, super easy to return.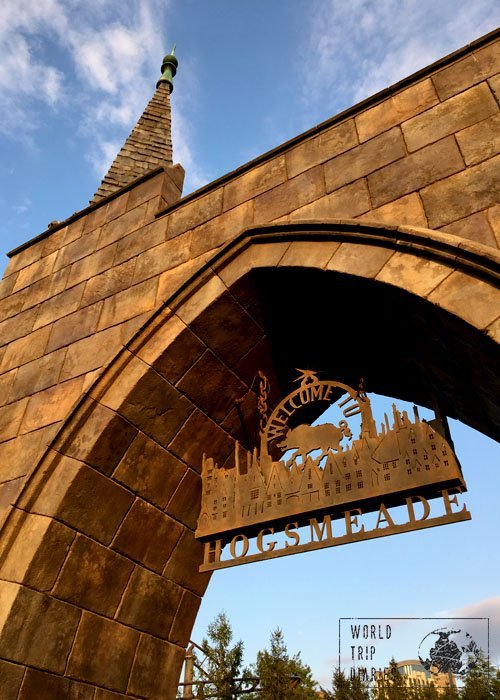 Pocket Wifi Japan review
We tried 2 companies, Ninja Wifi, and eConnect Japan. We had 2 because we'd use one and have the second as a backup (if the coverage wasn't that great if we overused and the speed dropped too much, if the battery died, if we separated groups, etc).
I'm glad to announce that we didn't have any coverage or speed problem. Both have really responsive help desks, reliable and stable connection, good speed.
We found that both worked a little funny in Okinawa, but worked. I mean, it was a little weird – sometimes they'd refuse to connect to my computer but connect fine on Angelo's. When one didn't work, the other did, so I'm really glad we had both.
I'll list the differences below!
Ninja Wifi (Global Wifi Japan)
They tried to deliver it to the accommodation, but since we hadn't arrived yet, it was taken to the central post office. We went to the post office and collected it with the e-mail they sent. Easy as.
You can choose between Unlimited Plan or 1GB/day plan. Or you can rent a mini tablet that serves as a hotspot – that way, using Google maps won't dry out your phone's battery.
They charge extra for pick up and delivery (except for pick up at their counters). They also offer a portable battery charger, adapters, and pocket translators for a fee.
To return it, we took it to the Global Wifi counter at Kansai Airport (Osaka). It took less than 1 minute to return and it was very easy to find. Check their counter locations here!
Other option for returning is use the bag they provide and take it to any Kuroneko Yamato branch.
Their pricing is very simple – ¥800 (1GB) or ¥900 (unlimited or handy tablet) + tax per day. Tax is 8% in Japan.
Usage of 10GB or more per day on the unlimited plan results in loss of speed but it was still completely usable. They also say that it can connect to up to 5 devices, but I'm pretty sure we connected the 6 phones all the time.
The battery on the unit we had lasted for around 4~6 hours of use.
If you want an unlimited pocket wifi (Japan), then Ninja Wifi is your best option. 
If you're thinking about renting a mobile internet in Japan, click here or use the code WTD10 at the payment page to receive a 10% discount with Ninja Wifi!
eConnect Japan
They have various different plans and it can be a little overwhelming to decide. They also lower the price for longer rentals, so the longer you rent, the lower the daily price will be.
If you order 3 weeks or earlier in advance, you get an early bird discount, which can be up to 75%, so make sure you order online! The prices vary a lot, so find their latest prices here!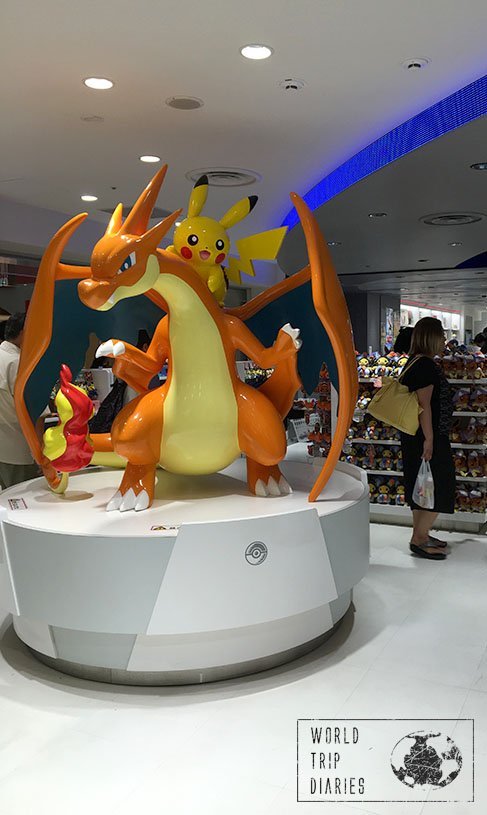 If you prefer a Japan prepaid SIM card for tourists, they also have it! From ¥1980 (7days).
Delivery of a mobile wifi egg costs ¥790 and it comes with an envelope for returning – which you drop off at any post box in Japan.
eConnect also had a very good portable battery charger (free), which we used A LOT. This modem was newer and the battery lasted around 10 hours of use.
One modem accepts up to 10 connections at a time – we used 9 at once and it worked perfectly.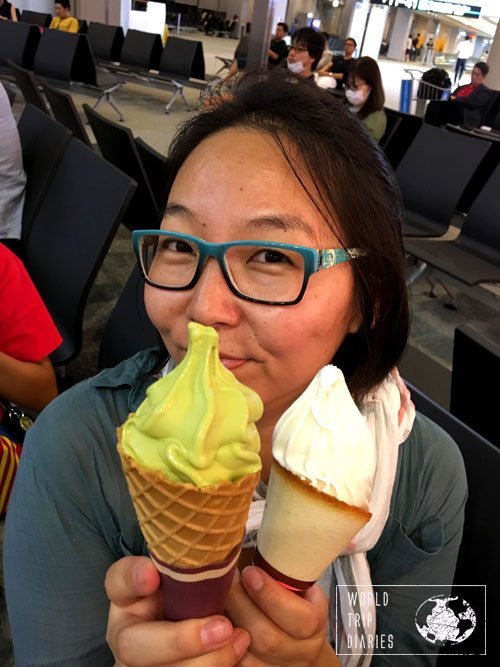 The veredict: which is the best pocket wifi in Japan?
If you want unlimited data, go for Ninja Wifi. 
If you want to have a modem that has a long-lasting battery, share between a large group (over 5 people), or you don't really need unlimited, then eConnect would be best.
But, to be really, really honest, both options are great, you won't regret it either way.
They're easy to receive, easy to use, easy to return.
Don't forget that if you click on this link or add the code WTD10 to your checkout page on the Ninja Wifi, you get 10% discount!
https://www.worldtripdiaries.com/wp-content/uploads/feat-internet.jpg
287
815
Thais Saito
https://www.worldtripdiaries.com/wp-content/uploads/wtdlogo.jpg
Thais Saito
2019-07-30 16:37:48
2019-07-30 00:11:39
Best Pocket Wifi Rental Japan