Japan family holidays guide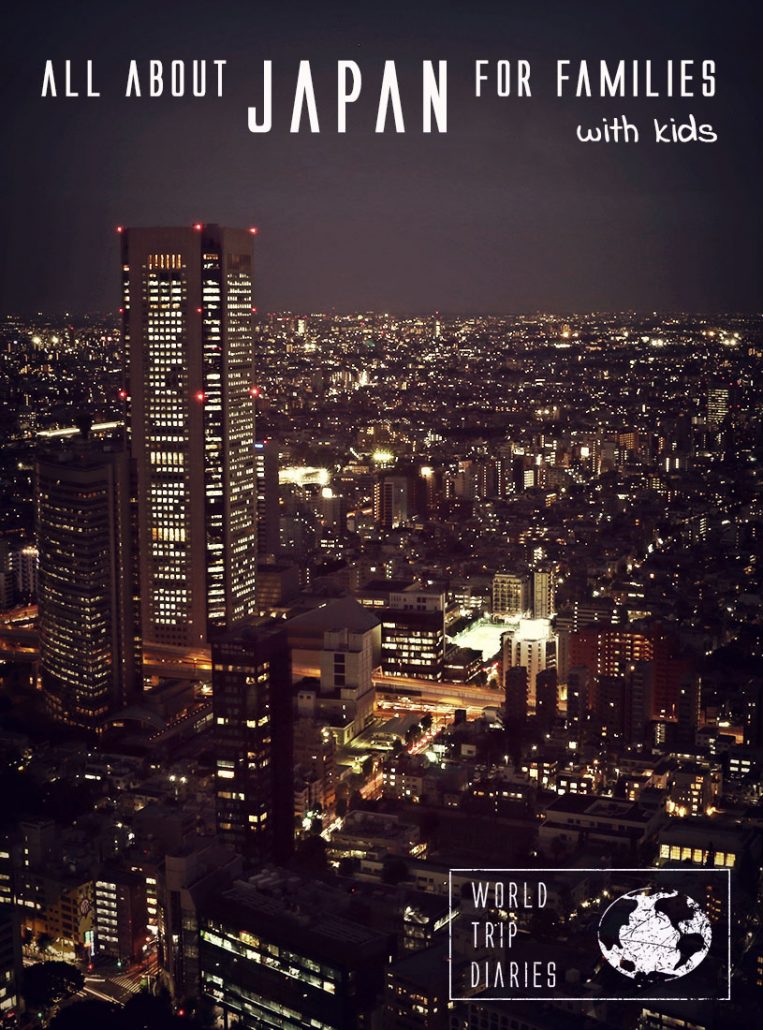 Japan is a small, yet fascinating Asian country. Despite that, there is a lot to see and do. Discover everything you need for having the best family trip to Japan!
It's one of the most populous countries in the world, and yet, the people have a high life expectancy and quality of life. It's a highly developed country, and its technological side is a huge plus for travelers.
Find a place to stay in Japan – click here! (affiliate link)
Tips for traveling Japan with kids
The great transport system works wonders, is highly reliable, efficient, and being so, it's fantastic to travel all around the country. Check out our post about public transport here. We also have have one exclusively about the Shinkansen – the Japanese bullet trains!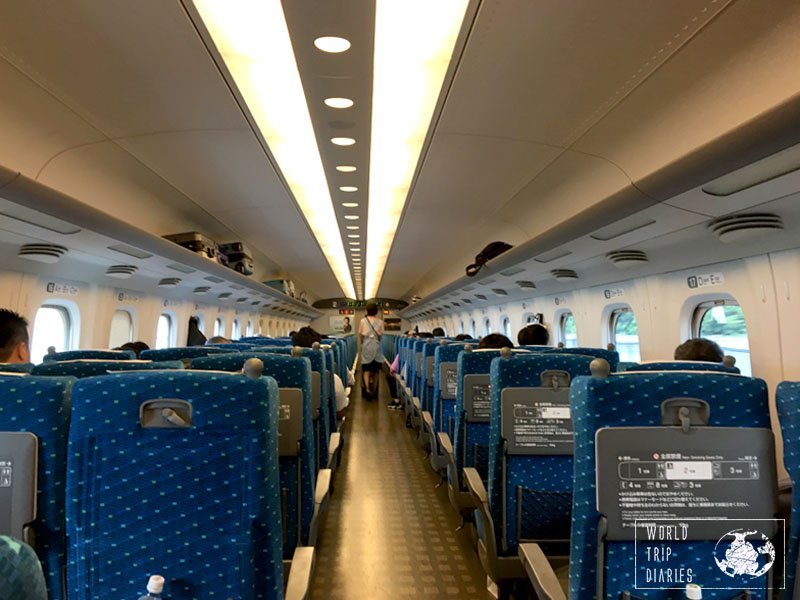 Safety is not a problem, and the food is great, which makes it a perfect place for a holiday.
Except, well, for hurricanes and earthquakes, quite common in the area. It just couldn't be perfect, now, could it?
It can, though, be a bit confusing for Westerners, as things are quite different: trash needs to be apart from recycling, and even recyclables are different: paper, cardboard, plastic types, aluminum, other materials, they should all go into different bags.
You shouldn't eat while walking, nor talk inside trains and buses. Toilets are also a bit different.
How about Point Cards? Every little store and restaurant have them – and they're just so useful! Not if you don't plan on returning, though.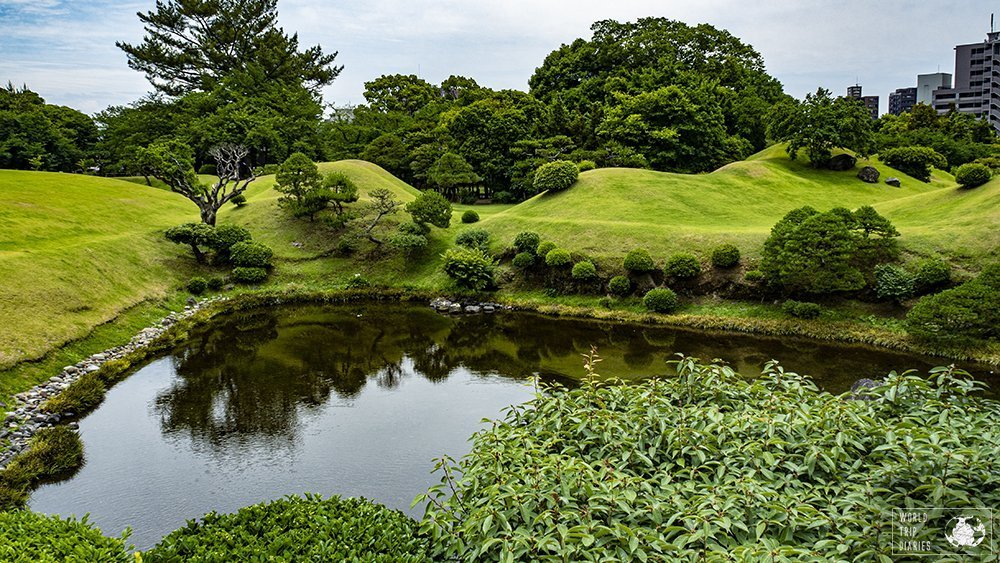 Things to do in Japan with kids
There's no shortage of attractions in the country. You're more likely to not manage to fit everything in your trip than to have nothing to see or do.
The historical parts, with its temples and nature, are also a great attraction. I mean, who hasn't heard of Kyoto's temples and geisha and the onsen (hot pools)? Or, well, ninja?
Did you know they have 2 different ninja villages in Japan? We visited the one in Iga-Ueno, you can find the post here!
And, of course, the neon lights, the high-tech, the crazy busy part of the country, so alive, so interesting!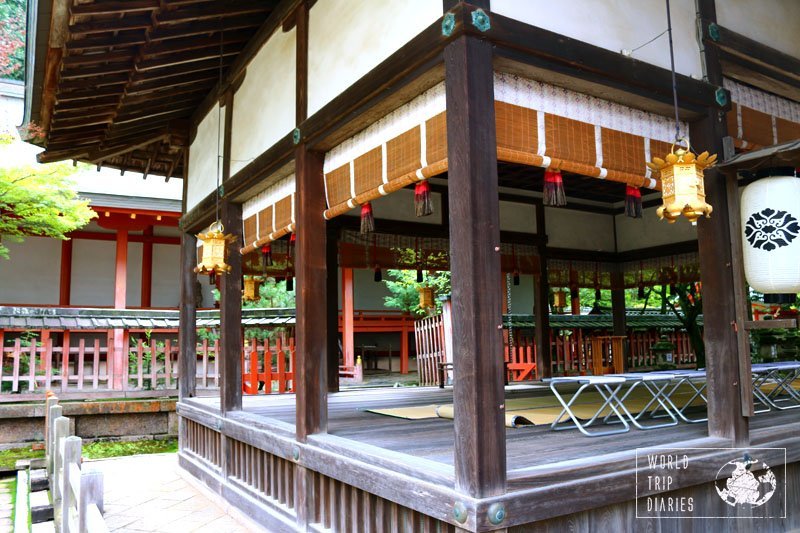 Food in Japan for kids
Let me just give you a heads up: you won't have a problem for feeding your kids in Japan. UNLESS you have alergies or are vegetarians.
There's a lot we can say about it and you'll find 2 posts I've written just about the food. Who doesn't love Japanese food? And it's just so different from what we get in Japanese restaurants all over the world!
Did you know that sushi is an expensive food, that's consumed mostly in celebrations, funerals, and special dates? Well, now you do.
Find here the best Japanese food (for kids or for adults) and we also have one especially for the sweet-toothed travelers!
BUT we do have, on most local posts, a list of the best local food, so check them out below too!
Travel to Japan with kids: the best for them
The kids tend to love all the anime and manga related stuff (from shops, cafés, restaurants, to theme parks), and the amazing theme parks.
And also all things related to robots, which are everywhere in Japan.
For them, we have some special guides here.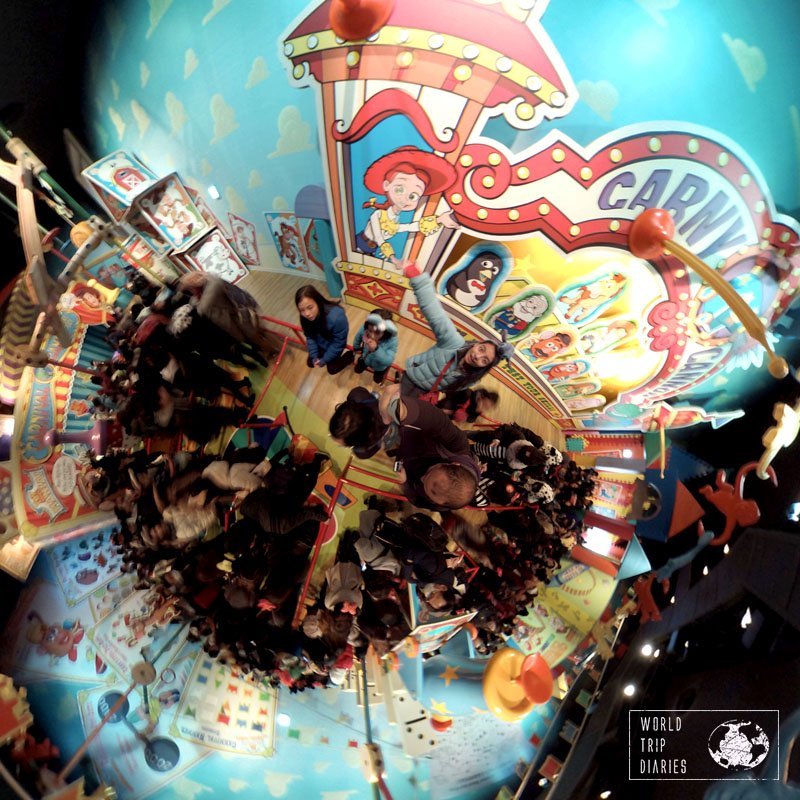 Tokyo Disney Resorts
We've been several times. We love every single time. It's crowded, it's insane, but it's always awesome.
Find all about Tokyo Disney Sea, the unique park, so different from any other Disney park in the world.
Then discover our complete guide to Tokyo Disney Resorts, covering everything: hotels, rides, food, characters, and more! It also has many tips for those visiting the parks during winter. It's a great time to visit it!
Universal Studios Japan (Osaka)
We also always visit USJ (as it's called by the locals) and we absolutely LOVE IT! It's one of the places we must go.
Find our Universal Studios Halloween guide here. Spoiler alert: it's a little bit too much for young kids.
We also have a more comprehensive guide to USJ during winter here! It's special for wintertime, but the rides and tips work year-round!
All things Ghibli
OK, so if you have no idea what Ghibli is, it's time to take a break and go watch My Neighbor Totoro, Kiki's Delivery Service, Spirited Away, Ponyo on the Cliff, Laputa Castle in the Sky, or even the heart breaking Grave of the Fireflies. Or any other. I think those are our favorites, but we love most of the Ghibli movies. Go and watch them.
And then come back to see everything Ghibli related here. I'm a huge fan and I need to do everything related. One tip: find one Ghibli expo going on and visit it. They are AWESOME!
You can't miss a visit to the wonderful Ghibli Museum, which is just the most beautiful museum in the world (my opinion, of course).
Then there's the house from My Neighbor Totoro to visit.
And, if you want to bring home some souvenirs, here's our guide to the best places. Not only Ghibli, but Pokémon, Hello Kitty, One Piece and more!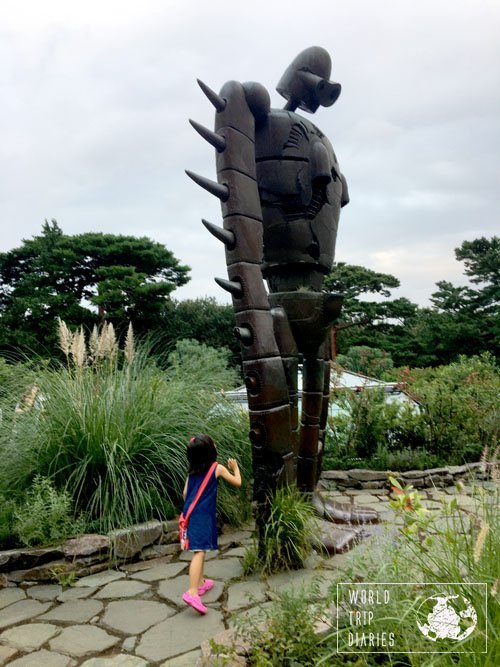 Japan travel with kids, the guide
Vacation Planning and Tips
A few guides and tips to make your Japan family vacation perfect! Use in conjunction with the links and tips above, and the ones below it!
Find more of our videos on our Youtube channel! Click here!
To and from Japan
Airline reviews to and from Japan that we've used
Where to go in Japan with kids
I decided to put it in alphabetical order. There's no way of ordering it by the best places.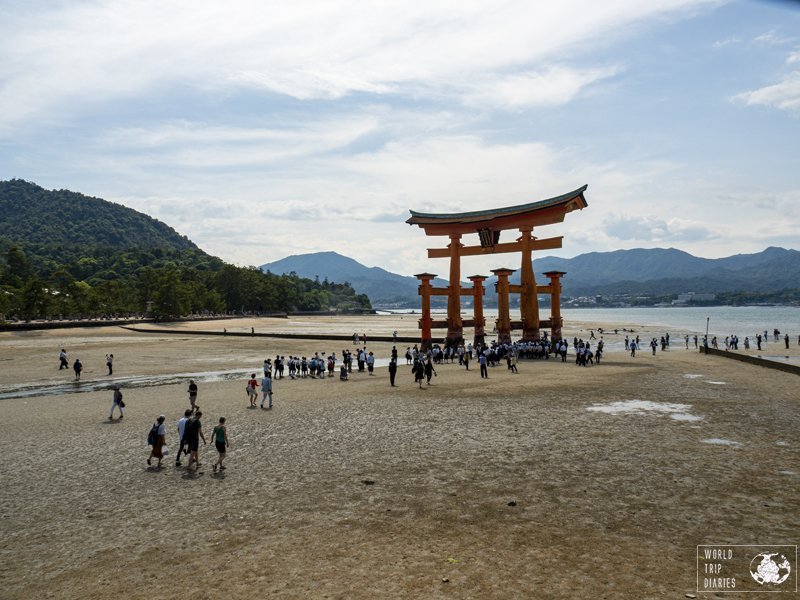 Hiroshima
One of our new favorites in Japan, Hiroshima is a must visit for everyone! What a beautiful city!
Kagoshima
This city at the South of Kyushu Island, is amazing. We absolutely loved it. It's worth a stop!
Kumamoto
The city is famous for its bears – luckily, not in the city per se. It's the biggest city in Kyushu island!
Fukuoka
Fukuoka doesn't have much to account for, except for its street food. Every night, it becomes a street food paradise! Yum!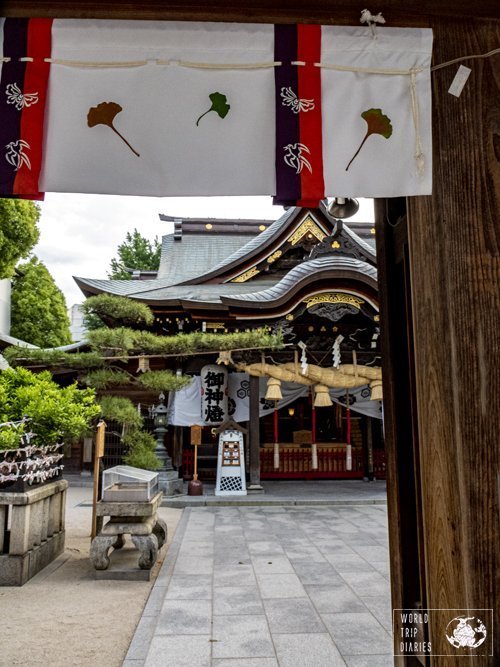 Mie
Mie is an unknown destination. It's in the countryside and incredible! Ninjas, one of the most important temples, and beautiful beaches. Including the world-famous Ise lobster.
Miyazaki
Miyazaki is a place with unbelievable natural wonders and one of the oldest Shinto Shrines of the country.
Nagasaki
Nagasaki is full of European influences, and it's a stunning gem in Japan. We loved it! And the food…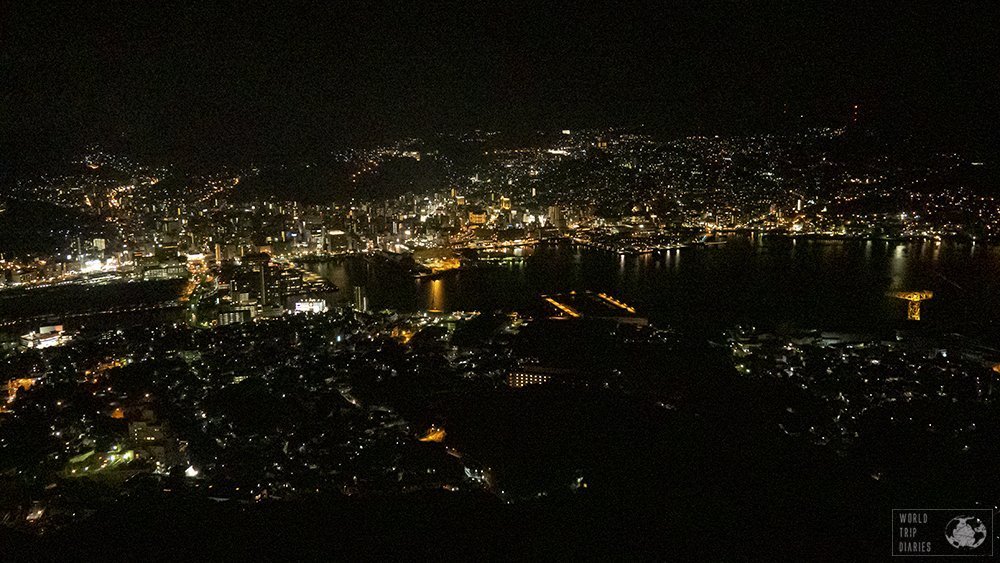 Nagoya
Nagoya is a big city, but we had a reason to visit it: Satsuki and Mei (from the movie My Neighbor Totoro) and their house. Well, we had a blast! It's also near the center of Japan, which is convenient enough for everyone.
Nara
Nara is one perfect day-trip from Osaka or Kyoto: close enough for a regular train trip. It's beautiful and seriously worth a visit!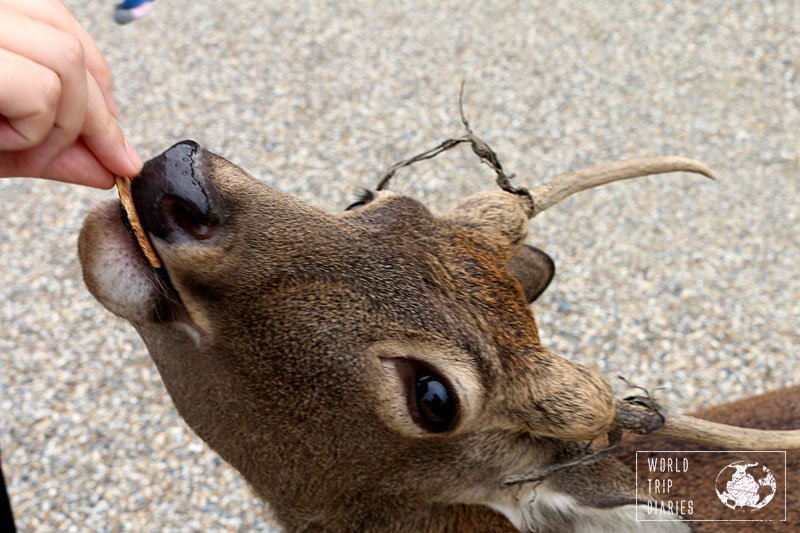 Oita
This lovely prefecture is home to one of the best thermal water hot springs in the Japan. Why not have some amazing and relaxing days?
Okinawa
Want a real tropical paradise? This is it. Naha is the capital of Okinawa and it's wonderful.
Osaka
Osaka is another one of the big cities in Japan, but it's located in Kansai area. Osaka food is one of the best in the whole world! It's also one of our favorite cities in Japan.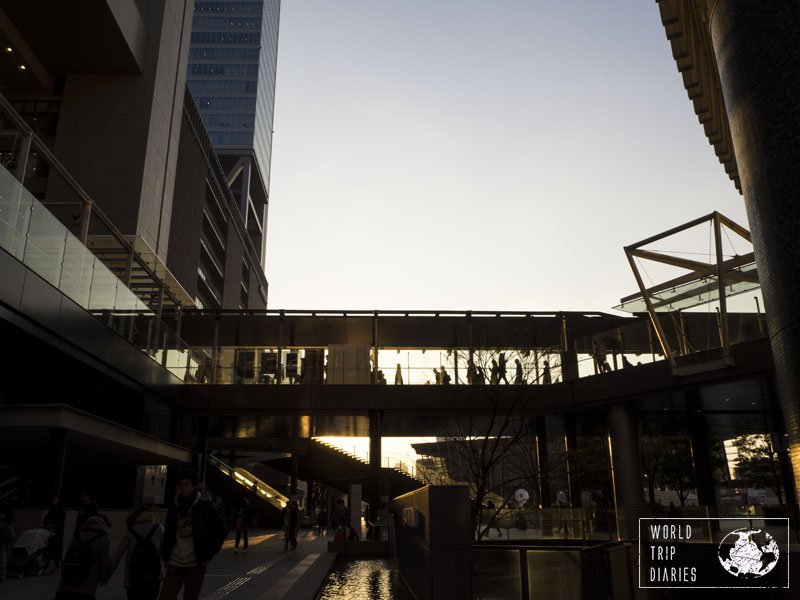 Tokyo area
Tokyo is the most populous and famous city in Japan, It's fascinating and it has it all, from temples to neon lights. It's sure to satisfy everyone!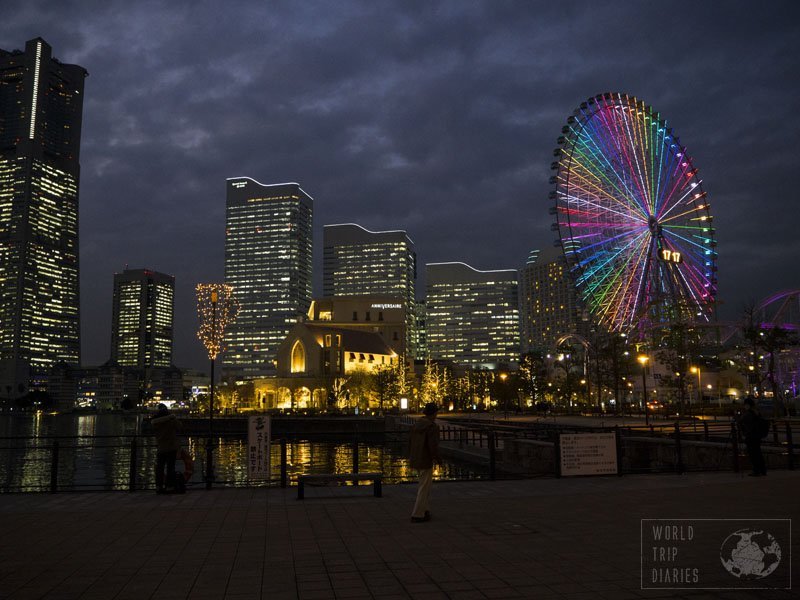 Yokohama
Yokohama is super close to Tokyo, and even though it's a great day trip, it's worth to spend a few days there. What a wonderful city!
From the kids
The kids wrote quite a lot about Japan. It is, after all, one of their favorite countries in the world. Choose one and travel with them!