The best of Tokushima, Japan, with kids
Tokushima Prefecture is located in the Shikoku Island, Japan. It's a place famous for its typical dance, Awa Odori, the Naruto whirlpools and the beautiful Iya Valleys. But there's more to it! Find bellow the best of Tokushima, Japan, with kids!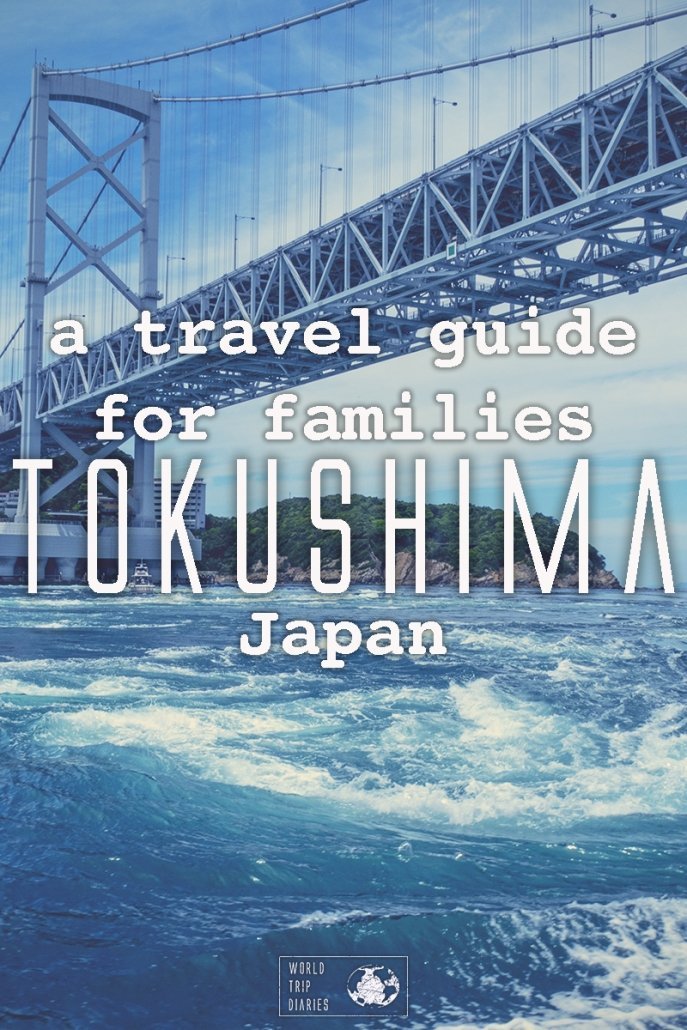 * this post contains affiliate links – they don't cost you anything but give us a small commission
You may like: All about Japan travel with kids!
Where to stay in Tokushima
When we travel, we tend to mix up hotels and holiday home stays – hotels because they're usually more conveniently located, better ammenities and, most often than not, breakfast.
But then we also do like to stay in holiday homes because we have more privacy, more space, and have the chance to live amongst locals. Also, most times, it ends up being cheaper.
For Tokushima, we chose to stay in this Airbnb. It was fine, there were 2 rooms, an OK kitchen, a nice bathroom and a washing machine (always a bonus). When we arrived, it didn't have any cutlery, but the host kindly brought lots of stuff over when we asked – and she also brought some local fruits, which were delicious.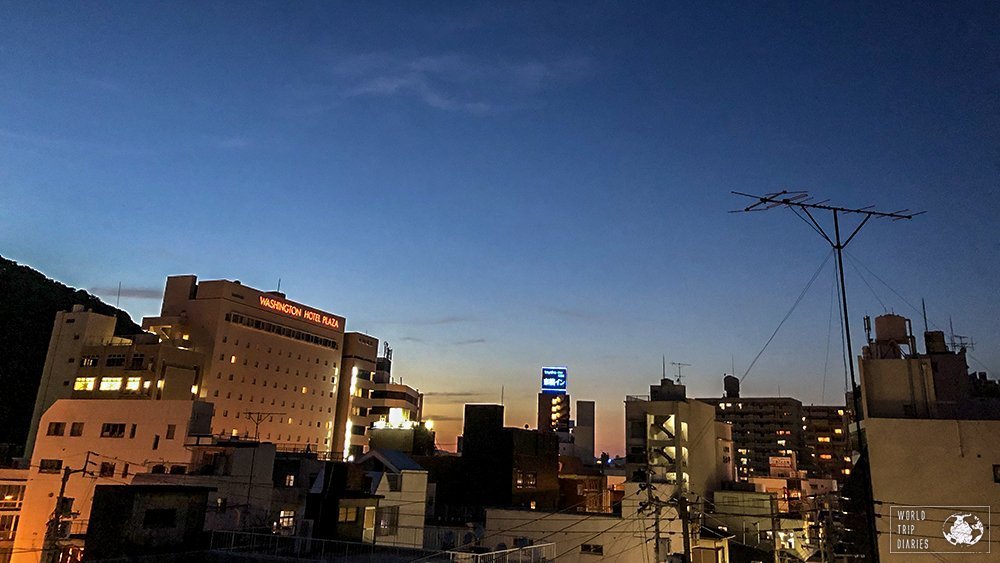 It's super conveniently located, with nice views of Mount Bizan and the ropeway, surrounded by many restaurants in a… quirky neighborhood.
There were 2 problems, though. It's on the fifth floor of the building and there are no elevators. The climb up with the bags wasn't fun. The second is that the free parking space is one corridor for 3 apartments, so we had to arrange the parking order with the host every day. It was manageable, but not ideal. It was also a little hard to park the car and get it out of the space. 
If you're new to Airbnb, grab your discount here – for your first booking!
Things to do in Tokushima City, Japan
Tokushima city is the capital of Tokushima-ken (Prefecture). We stayed in the city, so I'll list here the things we did in the city first. 
~ Tokushima Castle and Park
The castle in itself is mostly gone, but now the park has a museum, a few restaurants, and the ruins. It's a beautiful park but we didn't get to explore much because, when we were there, it started raining a lot and we just ran away.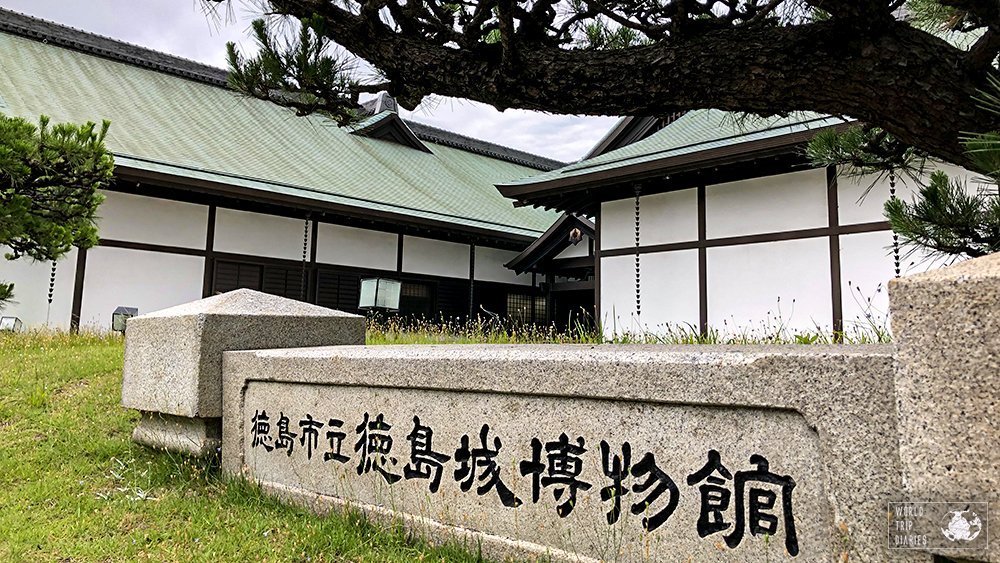 ~ Hyotanjima Tour Boat
This short boat tour takes you around Hyotanjima (the central part of the city). It's a half an hour tour on a very comfy boat. Each boat fits around 12 people comfortably, but we were the only ones waiting so we had it to ourselves (+ the pilot). There's no guide, so unless you can speak Japanese and are willing to keep asking questions, there's no chat on the tour.
It's a fun thing, and the boat passes under many bridges. Some of them are low enough for head bumps – they do warn you, though, so don't worry.
Where: Under Ryogoku Bashi (Ryogoku Bridge), downtown Tokushima
When: tours depart every 40 minutes, staring from 11 am. Last tour is at 3:40 pm. During July and August, they have the night cruise (first tour at 5 pm and the last at 7:40 pm).
Cost: ¥300 (15+) and ¥150 (under 15 and under)
~ Mount Bizan Observatory and Ropeway
When we were there, the wind was so strong the ropeway closed – seriously. Well, lucky me, as I hate ropeways. There's a road leading nearly to the top of the mountain, so you can drive too, which is easier, cheaper, and less scary.
The views from the observatory are very pretty, and they must be even prettier at night. Too bad we didn't have one evening with good weather to go.
Where: Shinmachibashi 2-chome 
When: 9 am ~ 7:30 pm
Cost: round trip ¥1020 (adults) and ¥510 (kids). One way ¥610 (adults) and ¥300.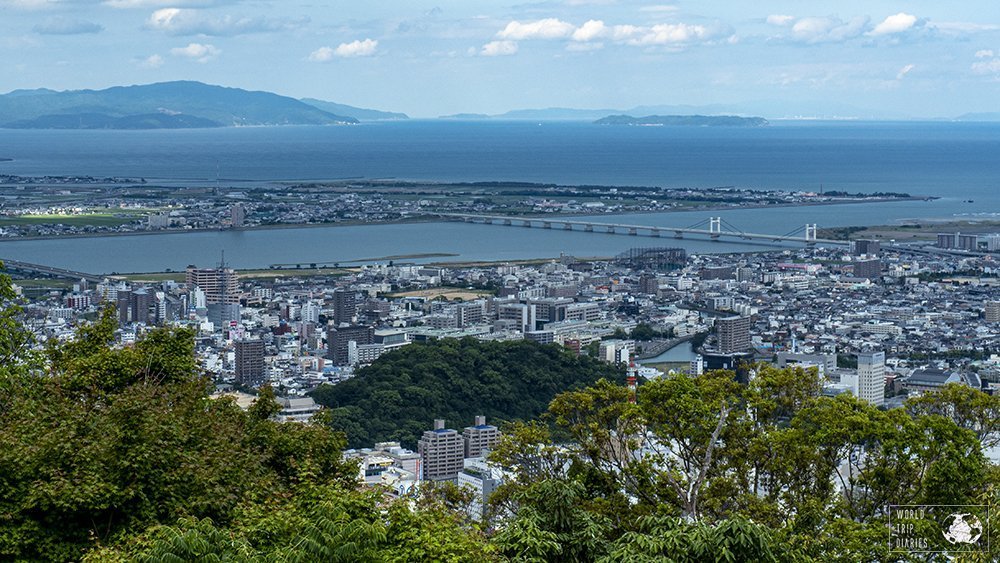 ~ Awa Odori Kaikan and performance
Awa Odori is the typical dance of Tokushima. You need to see it to understand. There's the Awa Odori Matsuri, the festival in which they perform the dance on the streets, only some days during the summer months. But if you're not there on the right time, you can visit the museum and see why it's so important.
There's the museum, the performance, and the Mt. Bizan Ropeway combo tickets, so if you buy all 3, it's a lot cheaper than buying all separately. Find more info on the website.
Where: Shinmachi Bashi 2-chome 20 
When: from 9 am to 5 pm. Performances happen at scheduled times between 11 am and 8 pm. 
Cost: from ¥300 (adults, kids go free) for the museum to ¥1820 (adults), ¥1270 (12~15) and ¥810 (7~12) for the 3 attractions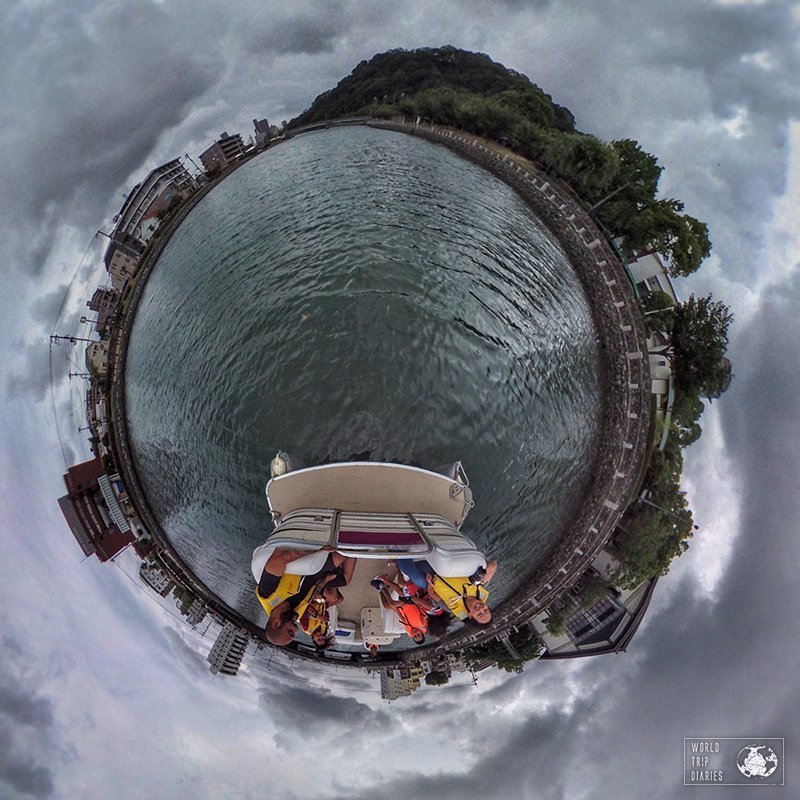 Things to do in Tokushima-ken, Japan
Tokushima-ken (or Tokushima Prefecture) is the whole prefecture including the city. We'll exclude the city, on this section below. Find the best Tokushima tourist attractions here!
~ Wakimachi Udatsu Townscape
This little town in Mima City, once the Wakimachi Castle town, is a time travel. The town is beautifully kept on its original forms. It used to be a thriving merchant town, now it's mostly touristy things, like cafés and man-pulled carriage tours.
Udatsu are the little wall extensions that protected the fire from spreading from house to house. They're quite unique, but if you don't know what to look for, quite easy to miss.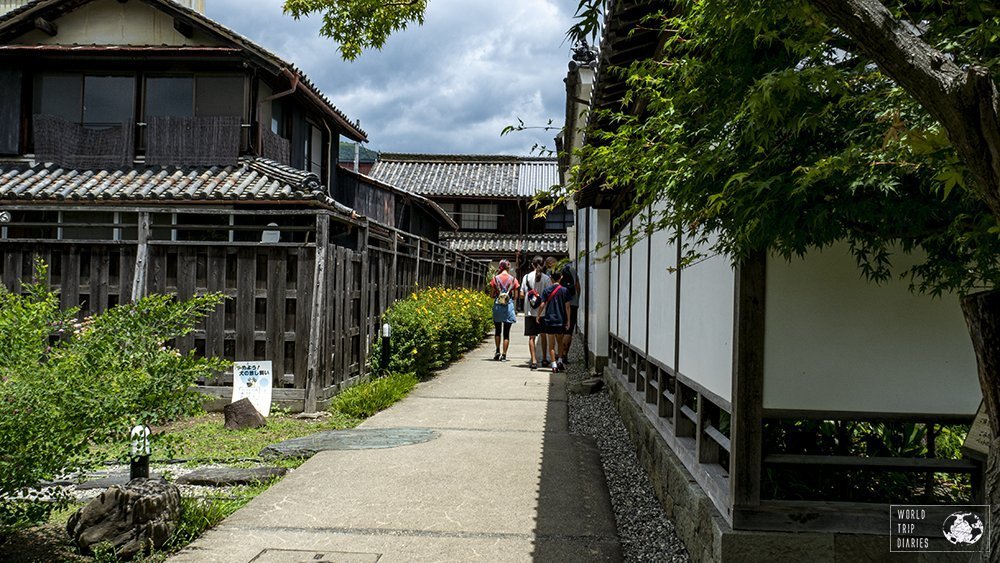 If you want some experience, you can try indigo dyeing or visiting the Yoshida family home, with a mini museum, old furniture and a shop.
It's very pretty, and worth a stop.
Where: Mima-shi Wakimachi
Cost: Free to wander around, every attraction has its price.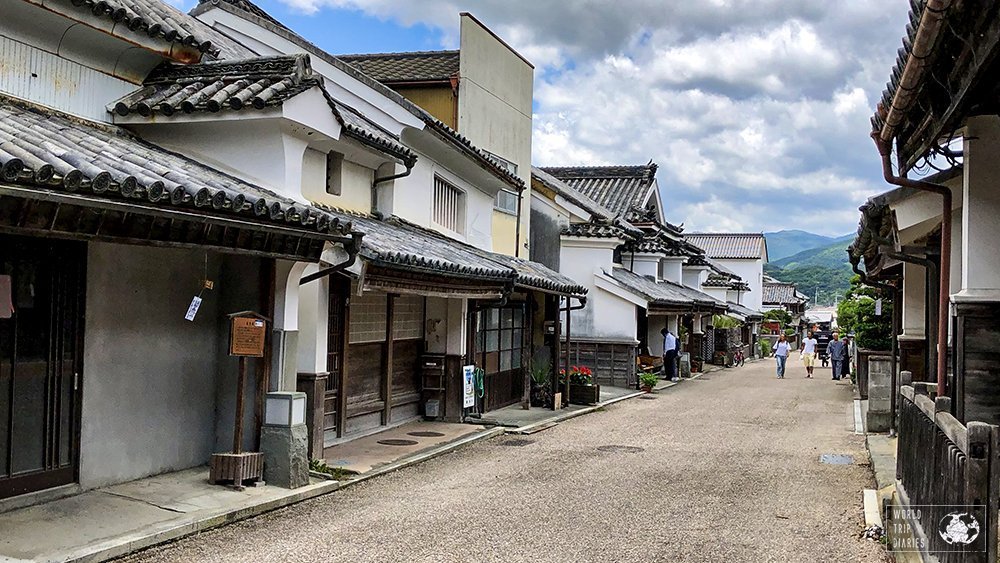 ~ Awa Sand Pillars
Close to Wakimachi, you'll find the Awa Sand Pillars. In Awa City, these formations are a lot like the Rocky Mountains (USA). It's very pretty, but there isn't much around. 
There were many hiking options, and it turns out that it lights up at night.
Where: Awa-shi Awa-cho Higashibara
Cost: Free.
Parking: free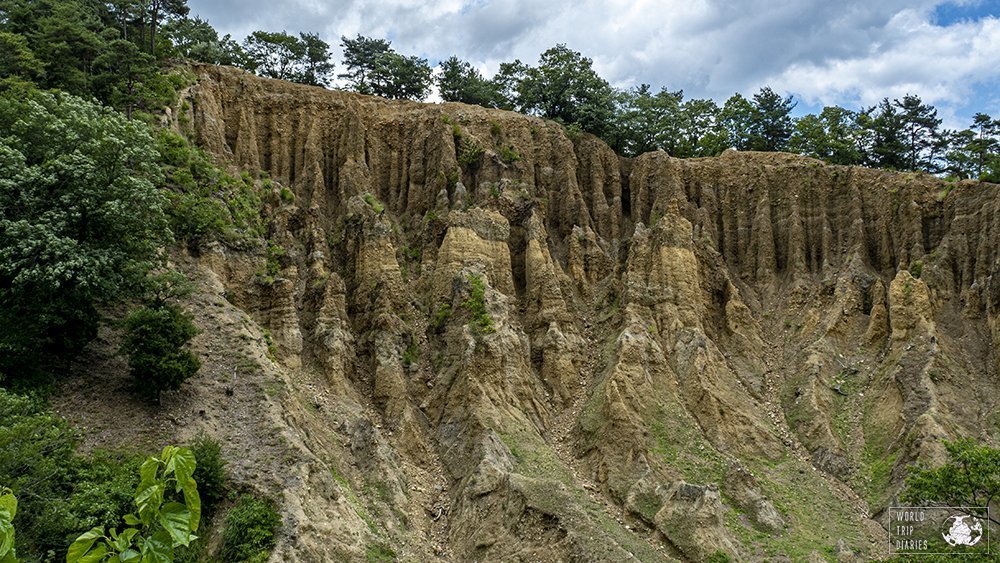 ~ Uzu no Michi walkway
Have you ever seen a whirlpool? In Tokushima, by the bridge to Kobe, you'll be able to experience it to the fullest. There's a walkway under the bridge, with many observation places (glass floors and all), an interactive museum (Eddy), and even boat tours that go very, very close to the whirlpool.
We did the combo walkway + small boat (there's a big boat, but it looked very scary and over crowded), and it was enough. If we had the time, we'd have wanted to visit the Eddy too, but we didn't.
The high tide is the best time, as the whirlpools get bigger, but you can see them most of the time. Check the website for more info.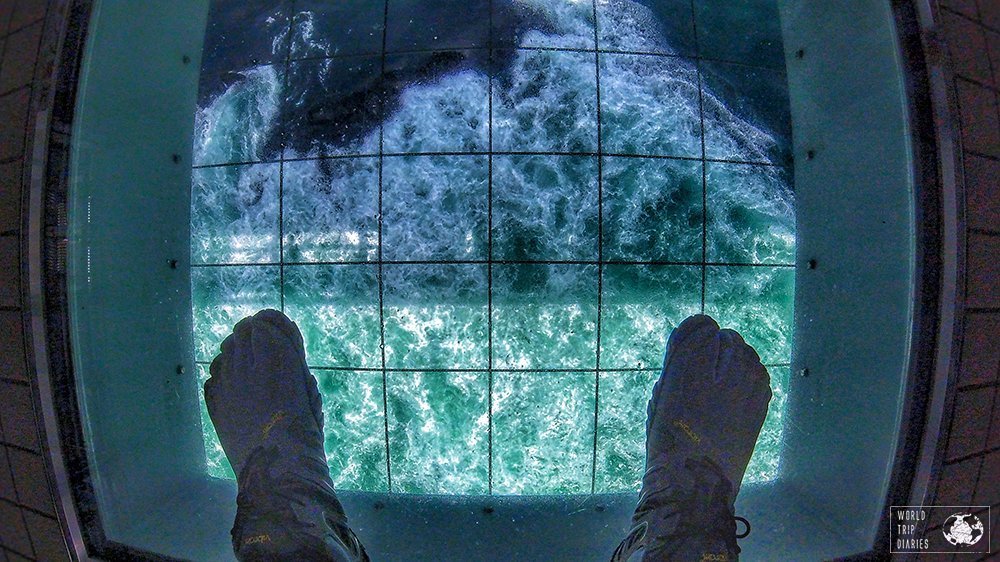 The walkway is pretty cool, though the glass is not as clear as it should and sometimes it's hard to see. There are a few spots of glass floor only, but they do give a pretty good view of the whirlpool. It's under the bridge, so it shakes a lot, though.
The small boat trip is a lot of fun, as you get super close to the whirlpool and the boats are small enough so everyone gets a really good view of it.
You can buy your tickets there, as there are people (English speakers) to help you choose the best deal and give out free postcards!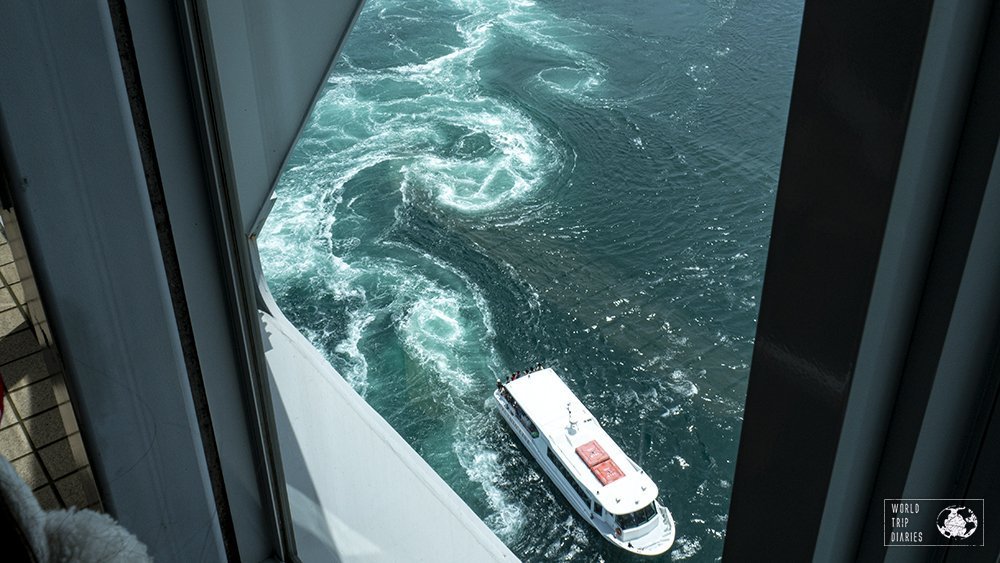 The sea there is a little sad, we saw many dead sea creatures (mostly fish and jellyfish), but also many living beings, like tiny fish that I couldn't recognize. Not that I would be able to recognize any.
Where: In Naruto, Tokushima
Cost: Prices vary, but the walkway costs ¥510 (15+), ¥410 (13~15), ¥250 (7~12)
Parking: Many parking spaces, but mostly paid. 
~ Iya Valley
We didn't visit it due to lack of time, but it does sound beautiful. With the vine bridges, the gorges, and more, it's surely a place we must come back to visit. See more on the website!
Local food: the best of Tokushima Travel
Tokushima also has its special foods, and we'll list them below.
Sampa Ramen – We were wandering around the city when we saw this ramen shop and had to stop. It's delicious ramen, very thick and delicious noodles in a wonderful broth. Try out their tsukemen (the soup comes separate and you dip the noodles into the soup).
Sudachi – This lemon-like fruit is sour and tiny and delicious! We tried many things sudachi, including soda, pickles, and sweets. All delicious!
Sanuki Udon – Japanese udon, where the noodles are square-ish
Tokushima Ramen – special local ramen, delicious, but I could not find any difference
Iya Soba – buckwheat noodles, thin and made with the pure water of Iya, it's said to be wonderful!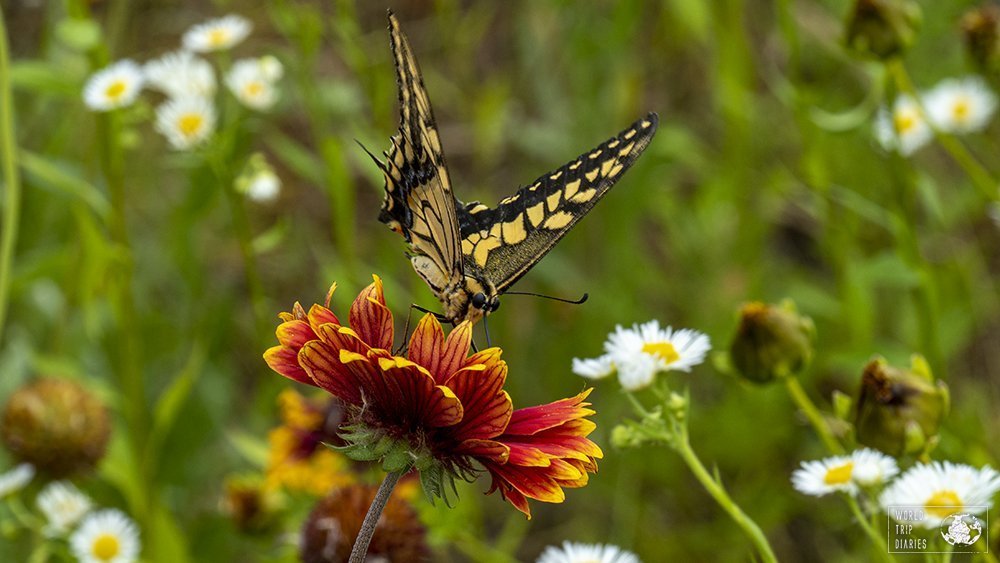 To finish, Tokushima with kids
We enjoyed our time in Tokushima, but coming right after the wonderful Kochi, it was a little strange. It isn't big and entertaining as Osaka or Tokyo, but it isn't quaint or full of natural wonders like Kochi or Nagasaki. We liked it, but not as much as we loved other places Southern Japan. 
City / Country

Minimun Stay
$ ~ $$$
Child-friendlyness
Best local transport option
Safety
Do we recommend it?
Tokushima / Japan

1 day
$$
Child friendly enough
Car
Super safe
If you have the time…
https://www.worldtripdiaries.com/wp-content/uploads/feat-tokushima-japao-filhos.jpg
287
815
Thais Saito
https://www.worldtripdiaries.com/wp-content/uploads/wtdlogo.jpg
Thais Saito
2019-09-06 17:20:20
2019-09-04 23:24:36
The best of Tokushima, Japan, with kids