Things to do in Dubai with Kids
Traveling with kids is a daunting task, indeed, but when you choose the right place, it can make your vacation very pleasurable. Dubai is where East meets West. With the proper connectivity, variety in food and experiences, it can keep you and your kids busy, or relaxed, as you may want it! Keeping this in mind, we have jotted down some of the not-to-be-missed places in Dubai that you simply must visit with your kids.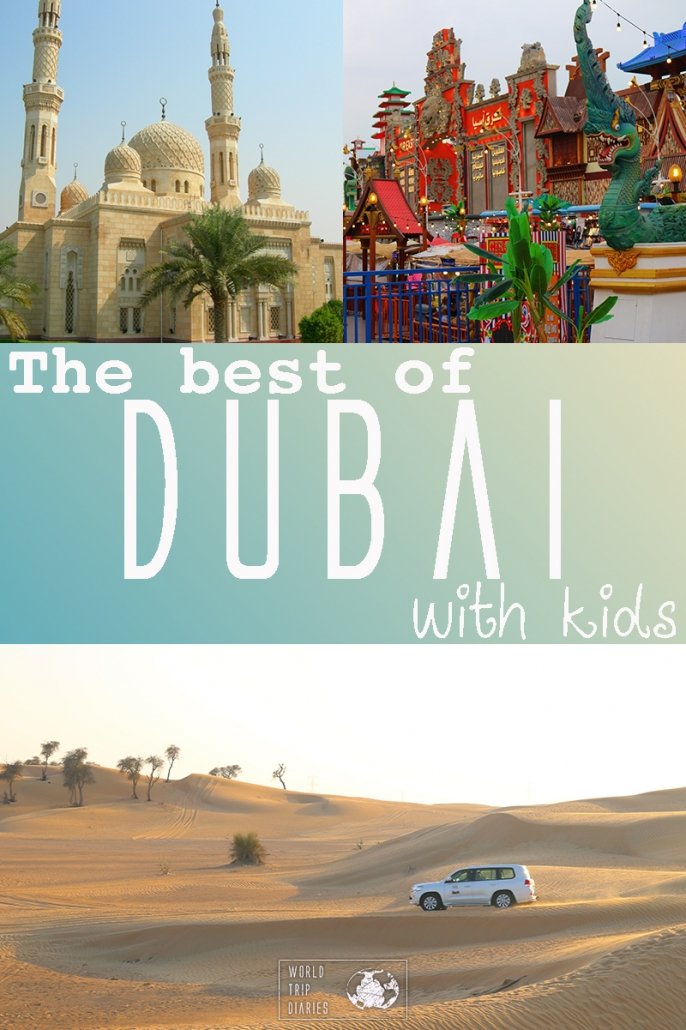 this is a guest post. More info on the writers is at the end of the article!
* this post contains affiliate links – they don't cost you anything but give us a small commission
The best things to do in Dubai with kids
Ski Dubai
Ski Dubai is the World's third-largest indoor ski slope. It houses a great snow park, where you can free play with snow. There is a Ski slope, which can be accessed by anyone having a working knowledge of Skiing, and if you don't, you could even join up for a short course at the Ski school.
The penguin show which happens every day is an absolute joy for children as they get to see penguins up close and interact with them. You can even train with the penguins.
A unique package offers Skiing along with iFly, an indoor skydiving experience in a controlled atmosphere. Dubai Ski is one of a kind experience and should not be missed at any cost! But remember, the minimum age to enter Ski Dubai is 2 Years.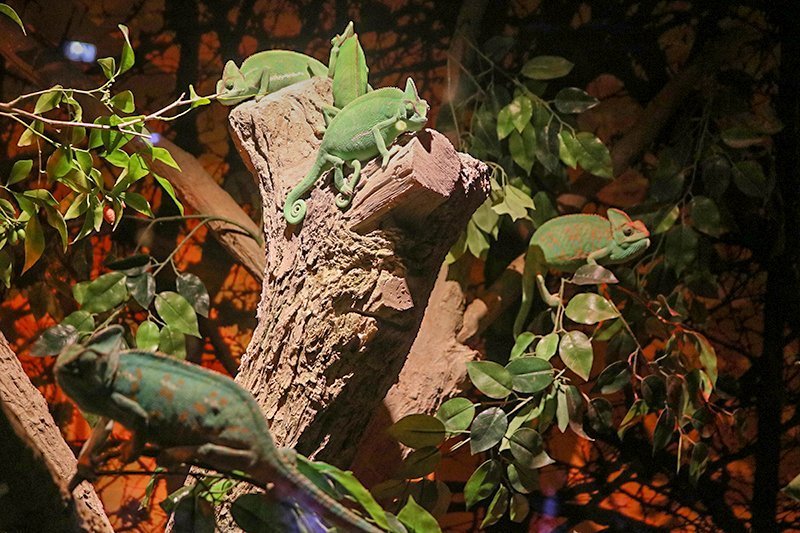 ~ How to get to Ski Dubai?
Dubai Ski is housed inside The Mall of the Emirates, located at interchange four on Sheik Zayed Road, Al Barsha and Metro Rail M1 goes directly to The Mall of the Emirates station.
Note: You need to get NOL card for accessing Metros and buses. See how Dubai NOL cards are to be obtained!
~ How much does it cost for a ticket to Ski Dubai?
Prices start at AED 130 and go up to AED 490 per person as it varies according to your selection.
You may also like: The best of Abu Dhabi with kids
~ What is the dress code for Ski Dubai?
You can wear anything that makes you feel warmer. Although jackets, boots, and trousers will be given to you and the rental price will be included in the ticket cost.
Legoland
Legoland is a theme park, and water park, with around 60 Lego-themed rides, games, water slides, and Lego building experiences. Entry to both the parks is separate. This place is perfect for children below 12 years as there are height restrictions on most of the rides. The minimum height for any ride is 80 cms. There are events held at different times of the year, such as Lego building and decorating contests that you should look out for. Games include boating rides, windstorms, play-acting centers, a Lego seaport, etc.
~ How to get to Legoland?
Legoland is located on Sheik Zayed Road. Bus service DPR1 starts from the Ibn Battuta Metro station and drops you at Dubai Parks and Resorts. Dubai Parks and Resorts (which manages Legoland) also runs a shuttle service from various prominent malls and hotels in Dubai.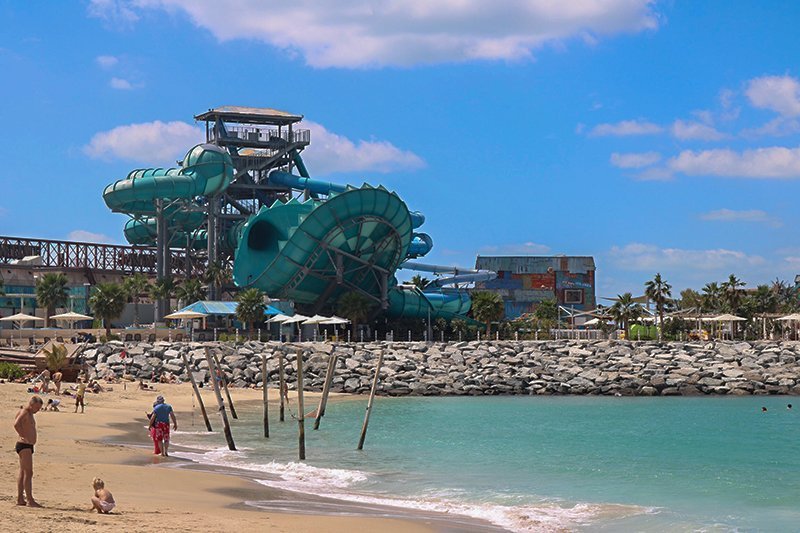 Note: There is a free shuttle service available from major hotel in Dubai. You may check your hotel reception if any such service obtainable from their hotel!
~ What is the dress code for LegoLand?
Proper swimsuit (one and two-piece swimsuits)and boardshorts are the recommended dress for Legoland. Sarees, cotton shorts, long pants are not allowed!
~ What is the Ticket cost for Legoland?
Single entry for the one theme park is AED 245 and the single entry for water and theme park is AED 295.
IMG Worlds of Entertainment
The IMG World brings alive some of the worlds most loved fantasy characters and themes. It has 5 zones:
The Marvel Universe, The Lost Kingdom of Dinosaurs, Cartoon Network, Nova Cinema, and the IMG Boulevard, which form the backdrop for games, rides, adventure, and experiences. Enjoy the thrilling fights alongside Thor, Spiderman, or a mighty dinosaur. Or, save the World with the Powderpuff Girls and Ben10. You could also enjoy a futuristic cinema experience at Novo Cinemas, featuring popular movies. Children above 1 Metre in height are allowed on the rides.
~ How to get to IMG Worlds of Entertainment?
There is no direct bus or metro link. A taxi can be taken from Mall of the Emirates (25 km) and The Dubai Mall(30 km)
Dubai City IMG Park Shuttle Service runs shuttles from individual hotels and malls at specified timings. The last departure leaves at 17.00.
~ Tickets:
Single entry per person: AED 299. Persons with disabilities and senior citizens are eligible for discounted rates.
You may also like: Hong Kong Disneyland for families!
Evening Desert Safari
What's a desert vacation without an actual desert experience, right?
This safari happens every day and you are taken in rugged terrain SUV over the dunes. There are plenty of tour operators in Dubai who offer packages for the Desert Safari. If traveling with kids, you can just go for the Dunes Safari with camel rides, henna painting, and a Bedouin barbeque dinner. Or, you could do sandboarding, and quad bike rides by yourself. They have an entertainment program (belly dancing) with Arabic songs, dance and a fire show too!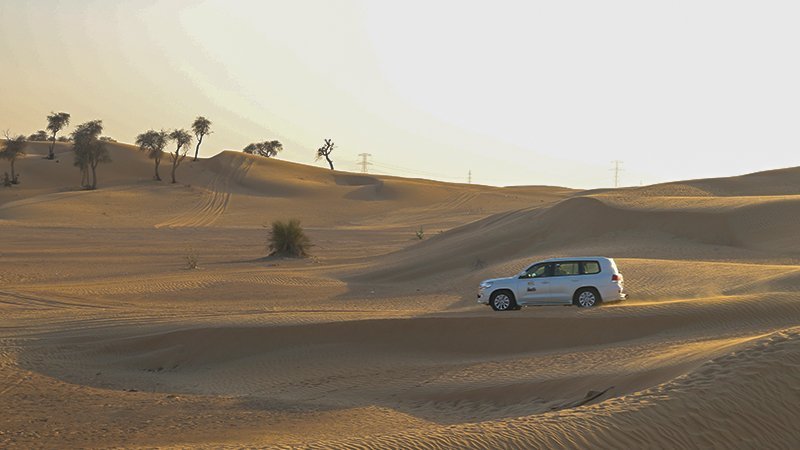 Note: Most tour operators give free Henna painting for kids!
~ How to book a desert safari:
Plenty of online options are available. Your hotel can book you with their registered tour operators. Packages range from AED 65 for a basic package that includes bus pick up from certain specified points.
A pickup and drop service by car can cost around AED 115 upwards per person. Children below age three are not advised to take the safari. Also, check for Groupon and Cobone for better prices.
Dubai Global Village
The Global Village is a potpourri of the cultures of over 90 countries at one place. It showcases the food, entertainment, fashion, and tourism of all those countries on a larger than life scale.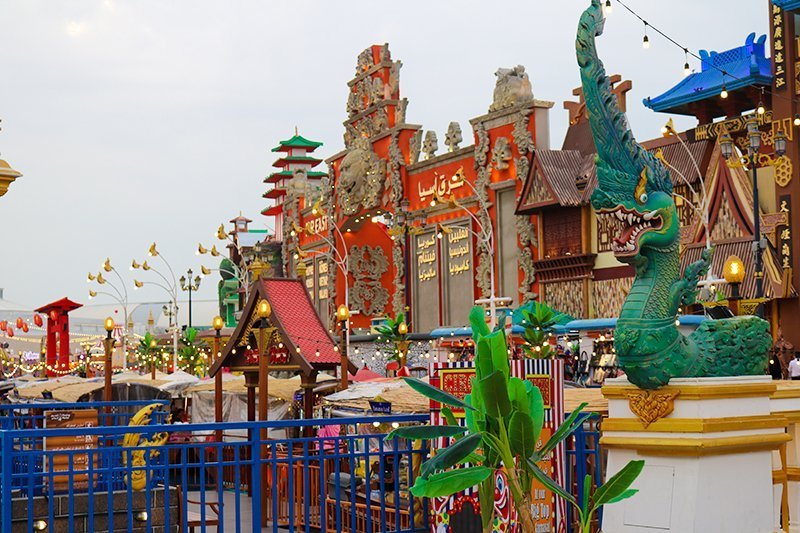 Adults can enjoy shopping and kids can learn more about the cultures of different countries in this place. A lively destination, it provides a change from the theme parks and malls of Dubai. However, the season is open only from November till April, so plan your trip accordingly.
~ How to reach Global Village?
Buses are available from the following Metro stations after 3.15 PM: Rashidiya Station, Ittihad Station, Al Ghubaiba Station, Mall of the Emirates Station.
Tip: You can plan to visit Global Village and Miracle Garden on the same day as they are close to each other.
~ Ticket cost:
Single Entry pass costs AED 15.
Dubai Aquarium and Underwater Zoo
It is a marine marvel where you get to see thousands of fish and vibrant aquatic life. It is a must-go place, especially if you are traveling with little kids, as they will love to see the different types of marine animals. It is a suspended aquarium, so you are walking through a glass tunnel, surrounded by water.
There is also a shark walker program where you get inside a cage and are lowered into the water, to come face to face with real sharks! An experienced diver can do the Shark dive on his own, without the cage! The back-of-house program takes you to see how baby sharks are fed and their breeding activity.
~ How to get to Dubai Aquarium?
The Dubai Aquarium is situated within the Dubai Mall. We have a direct Metro connection to the Dubai Mall. The station name is 'Dubai Mall / Burj Khalifa.'
Feeder buses ply from the Stations to the Mall. Alternatively, direct glass tunnels are connecting the Mall to the Metro stations which you can walk across.
~ Tickets:
The basic package starts at AED 175 and goes up to AED 630 for the shark encounter. Kids under three years are free.'
Jumeirah Mosque
Built-in 1976, the Jumeirah Mosque is a magnificent construction made with a white stone in the traditional Fatimid style. A visit here is an enriching experience as people from all faiths are allowed to enter the Mosque and learn about Islamic culture and religion.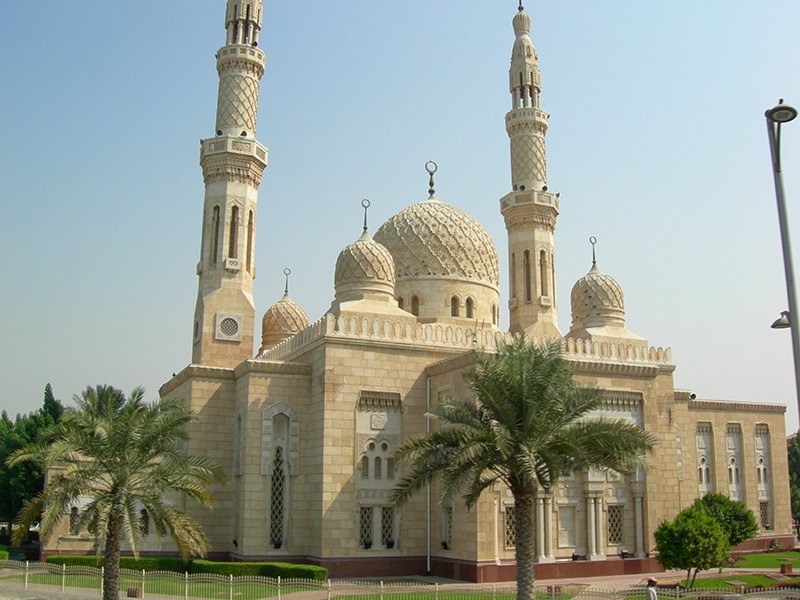 Guided tours are conducted by the authorities which take you around the Mosque. You are also treated to traditional Emirati food such as dates, coffee, and pastries. Children gain a good understanding of local culture by visiting this Mosque. Appropriate clothing covering the head and shoulders has to be worn by everyone.
~ How to get to Jumeirah Mosque
The Jumeirah Grand Masjid Metro station is 100 meters from the Mosque.
~ What is the cost of entry ticket to Jumeirah Mosque?
You can enter Jumeirah Mosque for free of cost. You can get a guided tour for AED 20 for 1 hour, and the tour starts at 9.30 AM Saturday to Thursday.
You may also like: The best travel shoes ever!
Dubai Miracle Garden
Located in the heart of Dubai, this flower garden is a vast expanse of land with over 150 million flowers of different varieties. It is difficult to believe that such beautiful flowers can grow in desert-like Dubai. But it is accurate, and one can see flowers arranged in the shape of an airplane, boats, archways, a floral clock, and mind-blowing landscaping.
There is also an artificial lake surrounded by little flower houses in the most picturesque way. New arrangements in the shape of iconic Disney characters are going to be opened in its next season. A live performance with dance and musical shows takes place every week.
The Miracle Garden is also home to a newly added indoor Butterfly Garden which has around 15000 butterflies of 26 different species. There are assistants to help you interact and take photographs with the butterflies. It is open from November to April every year.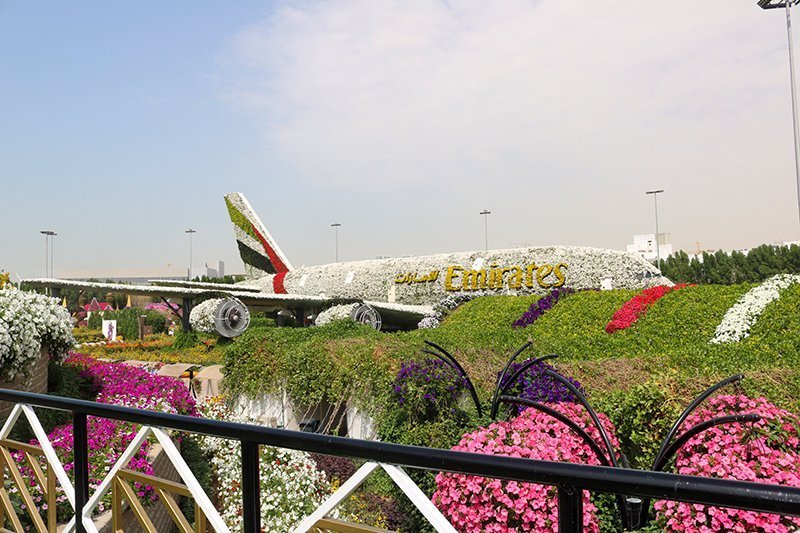 Both Miracle Garden and Butterfly Garden are must-visit for kids, as they will love the variety of flowers and colors inside!
~ How to get to Miracle Garden?
Buses are available from The Mall of the Emirates Metro station that goes directly to the Flower Garden.
~ Ticket cost:
Miracle Flower Garden: AED 50. Butterfly Garden: AED 55.
Tip: Kids up to 2 years can enter for free for both Miracle and Butterfly Gardens. But they are not very strict on kids age. We entered with our 3-year-old kid for free and she enjoyed it to the core!
Other attractions
These are some of the places that need to be on your list if you're traveling with children. Apart from these, the Ferrari theme park, Jumeirah beach are some other places to visit. Not just children, but even adults will enjoy the rich experiences that these places will provide.
You can also check out the thoroughgoing list of places and attractions to visit in Dubai!
Best time to visit Dubai
From April to September, Dubai will be highly warm and the most recommended time to visit Dubai is between October and March so that the climate is exceptional for touring!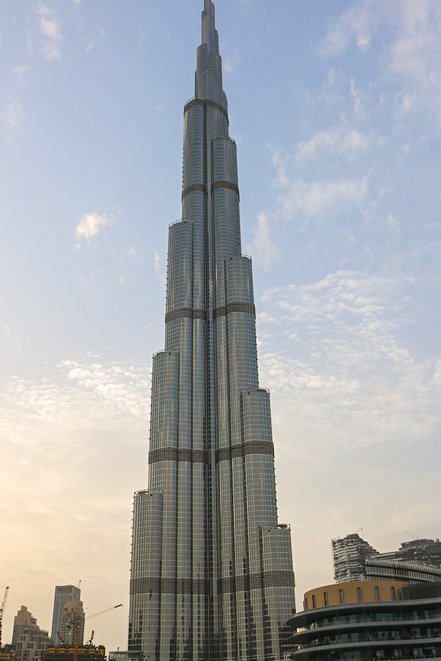 Final Tips and Conclusion
Metros and Buses are the cheap and effective mode of transportation in Dubai, and they have connectivity to most of the places.
Taxis are relatively cheaper in Dubai, and I suggest you take RTA taxi (taxis which have RTA label on it) as this is the Government taxi and they have a fixed and cheap rate when compared to other Taxis. Note, you can also get Uber service in Dubai.
I strongly recommend you to check websites like Groupon and Cobone for online deals. You can find attractive deals for kids activities such as Ski Dubai, Desert Safari, Legoland, etc. You can find prices relatively cheaper when compared to buying it on the counter!
Guest post by:
Vinod & Divya, parent of a three-year-old kid, are Software Techies by profession gradually driven towards travel by passion. They are the founder/editor of the travel blog 'Budget Travel Plans' and are based in India. They have traveled across exotic destinations including Mauritius, Singapore, Malaysia, Thailand, Srilanka, Bhutan and the Middle east. They aim to share their budget travel experience, Travel tips & tricks and also advice on traveling with little kids.
https://www.worldtripdiaries.com/wp-content/uploads/feat-things-do-dubai-kids.jpg
287
815
Thais Saito
https://www.worldtripdiaries.com/wp-content/uploads/wtdlogo.jpg
Thais Saito
2019-09-12 00:00:23
2020-07-07 22:25:16
Things to do in Dubai with Kids