What to pack for beach vacations with kids
We all know that taking the kids to the beach, be that a day trip, a weekend getaway, or a longer vacation, can be just as amazing as it can be tiresome. Having the right stuff is a huge step ahead into having a wonderful time at the beach with the kids. Continue scrolling to know what to pack for beach vacations with kids – a complete packing list and tips!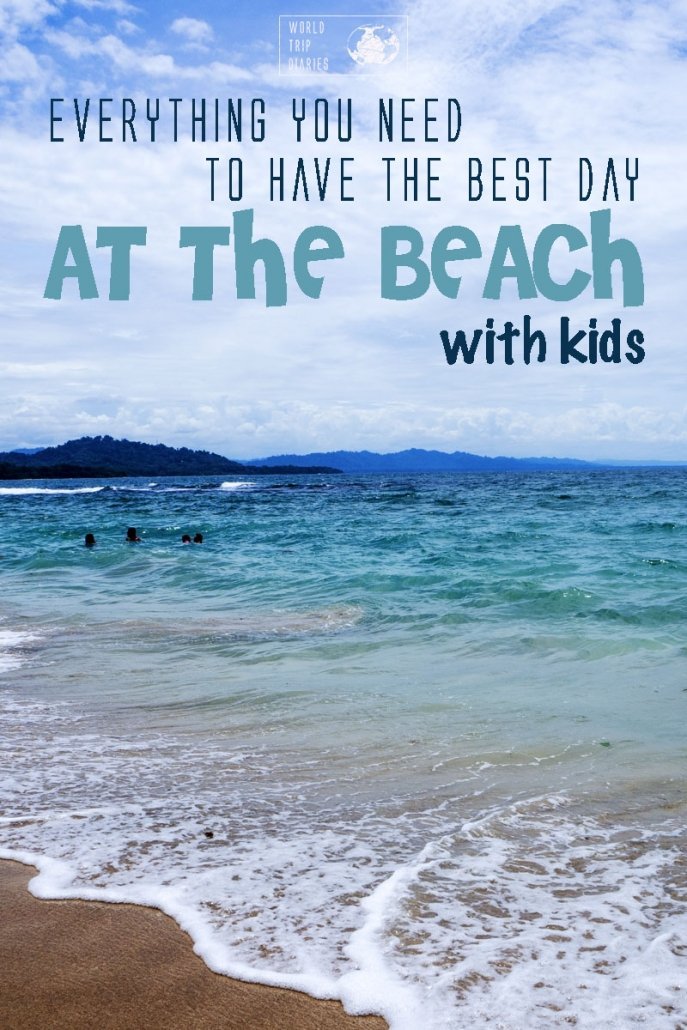 How to have the best beach holidays
It is almost like a science. I know for sure that if we pack properly, the chances of us having a blast are great while if I forget important stuff, then we probably won't and we'll have to go home a lot earlier than planned.
Of course, if we're only stopping at the beach for a short trip, like between school and dinner, then we don't need much but if we want to have a weekend or longer than that, then a little planning will take us a long way!
Even though you can buy almost everything anywhere, I hate having to buy yet another hat because we didn't bring one. That's why I believe taking a little time to plan is worth it!
Below you'll find everything you need for a beach getaway!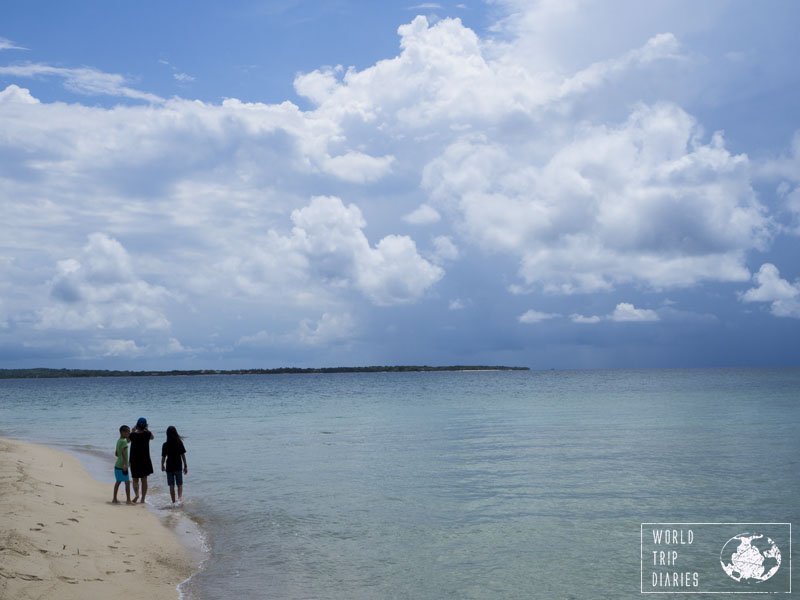 Emergency beach-bag
The emergency beach-bag is a bag that you leave in the car, inside your go-to bag, or whatever, so you'll have the utmost important stuff even if you decide to head to the beach on the way to the supermarket.
Well, depending on the size of the family, it may be hard to contain everything at the bottom of your handbag BUT by having just the real bare minimum, you can enjoy a nice hour or two of family beach fun.
What it needs is these simple 4 things:
1) a towel.
Or anything you can (kind of) dry everyone in. It can be a scarf, a sarong, or… in a more urgent matter, your sweater. I just really recommend you have at least ONE travel towel in your bag/car at all times. They're so small and light, it won't make a difference. And besides, you can use it to dry bodies, hands, as a blanket when it's cold, or as a travel pillow, or to clean up someone's spilled drink or… puke.
2) a water proof bag.
It can be a simple plastic bag. The bag that wraps your toilet paper rolls at the shop, the sandwich bread bag, a zip bag, or even a reusable bag. If you can, a wet bag is super useful. Anything that will keep wet clothes from ruining everything else, like your paperwork or kids books, etc. You can always carry your towel in it!
3) a snack.
Water makes kids (and adults) hungry. A couple of cereal bars, a pack of dried fruit, chips, whatever you fancy. Have some. Nothing makes people crankier than hunger.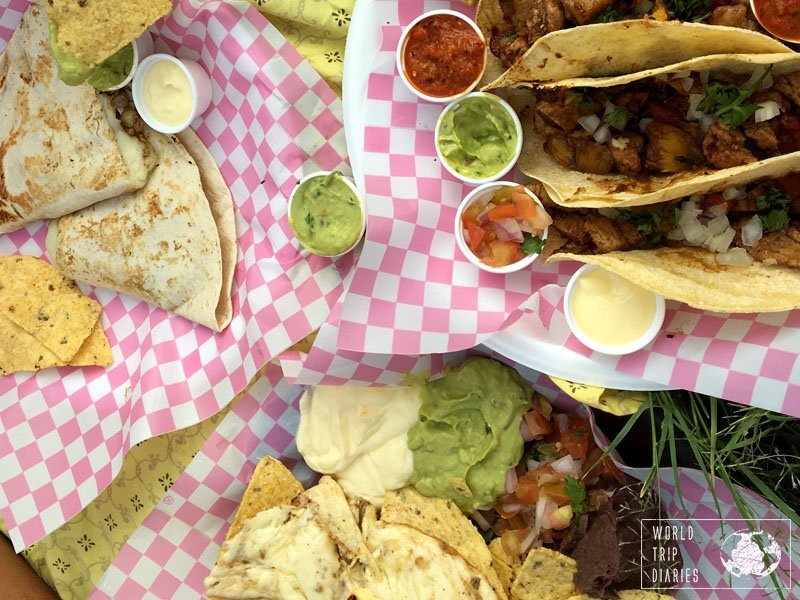 4) water.
Just as the beach makes people hungry, they also make people thirsty. One reusable water bottle is life-saving. Or, if you're not always carrying water with you, then a Steripen to clean up any tap water you find around will do the trick. I recommend that you carry a bottle of water wherever you go anyway.
Minimalist beach holiday packing list
When you plan to go to the beach, then you have a little more time and space, so you can have a more comfortable outing. Below is what you need. Leave, seriously, leave your emergency beach bag where it is: if it's in the car, leave it there. If it's in your bag, leave it. Take it anyway. It's always good to have them.
If you can, have this in the boot of the car, at least through summer. It makes spontaneous beach trips a lot easier.
It's a great short beach holidays packing list as well. And if you're staying for longer than a weekend, just add some more clothes.
1) a towel for each person – or at least, for each kid.
I have some kids that won't use damp towels, which limits sharing towels a lot. And it's also not very nice to make the other kids always use the damp towel because someone just can't bare them. Travel towels are great and super small. Whenever we find a travel towel sale, we buy at least one. Besides, you can use it at home too. It makes for a lot less bulk for laundry, at least.
Just try to feel the towel before you buy it. Some of them are very strange to the touch, we couldn't get use to it.
2) bathing suits.
Yes, they CAN play in the water naked or wearing undies BUT they not always want to. The older the child gets, the harder it will be to have them do it. So, it's best to have them. And besides, they do dry out way quicker than any undie around. This is the basic of the basic for any family beach vacation packing list. One per person does the trick, but two is the magic number.
3) sun protection.
It can be a hat and a T-shirt. A full wet suit. Or a reef-safe sunscreen. Whatever your choice, you'll need it. We always have hats, T-shirts (or a rash tee) and sun screen. Even though we do avoid using the sun screen at the beach and always prefer a physical block, sometimes we do use it and it's better than having sun burn. And let's not forget sunglasses for those with sensitive eyes!
4) a beach mat.
You don't need a mat per se, but something to sit on – which can be the towel or a sarong or a scarf. Anything works. We use sarongs, but we do have a beach mat in the car. Not everyone enjoys lying down on the sand for a rest…
5) water and a snack.
Because everyone gets hungry and thirsty. We usually take a bottle per person. Then, for snacks, if we're feeling it, we make picnic food. If not, we take whatever we have at home: bread, cream cheese or cheese slices, some spread if we have it, even chips or chocolate. Anything is better than nothing, but the better the food, the more you'll be able to enjoy the day.
6) plastic bags.
Supermarket plastic bags, the bread bag, zip bags, or a nice wet bag. It's always best to have somewhere to put the wet clothes in, so they're separated from the rest of the bag's contents!
7) a change of clothes.
Per day, per person. So, for instance, if you're staying for 3 days, then it's 3 changes per person. Full changes.
I like to carry extra underwear, in case of emergencies.
Make sure you also have loose and cool long sleeved and long legged clothes for mosquito time. Around sunset, they become more active and annoying. Loose clothes that cover more of the body are the best way to protect yourself and yours against these little evil things. Or something anti-mosquito!
8) first-aid kit.
A super simple one we always have contains a few pain meds, a few activated charcoal pills, bandaids and an anti-septic. We never needed more than this as we don't usually go to remote areas but if you do, then you may want a real first-aid kit. They're small enough anyway, so it's not bad having one.
9) insect repellant.
Not all beaches have mosquito or sandfly problems, but it's best to have it than to remediate after. With malaria, dengue, and other mosquito borne diseases around, it's best to prevent the bites.
Just avoid using it before going into the water, as it will probably damage marine life.
10) your preferred extras.
It can be snorkels and masks, bodyboard, SUP board, water shoes. Even books. It depends on the family and how you usually spend your time at the beach.
Well, if you're traveling internationally, you'll probably not carry the bodyboard or your SUP or scuba diving equipment, so think about what's best for you! Make sure there's something in case of bad weather, so as not to ruin your holidays. It can be books, board games (you can see our preferred travel games here!) or pen and paper. Just have something if you're staying for over 2 days.
Extra) toiletries.
Your own shampoo or soap. Toothbrushes and toothpaste. Hairbrush. These things are important and, if your accommodation doesn't have them or if you are unsure, take some. You CAN buy it there, but if you're arriving late or is staying somewhere more remote, just bring some. This is NOT needed when you're going on a day trip.
What to Pack for the beach: teenager edition
Well, teenagers are big kids and can probably pack by themselves. Just give them a rough guideline, like x changes of clothes, a sweater in case of a chilly evening, hat, bathing suit, towel, snorkels, and mask, etc. But also remind them to take whatever's important to them, like phone and charger, a book, a camera, or anything that will keep them happy.
If your teens are anything like mine, they'll also want to choose their own snacks and toiletry.
I usually tell them the number of days we'll be away and tell them the important things – clothes, toiletry, etc. And also remind them to take a few items or two for their entertainment in case of bad weather or a lazy evening.
What to Pack for a beach holiday with baby and toddler
Babies and toddlers are a whole different thing and it does make the packing a lot more important. Only those who have never been puked on don't know the importance of carrying an extra change of clothes somewhere highly accessible. 😀
You'll want to be well prepared, but then again, babies and toddlers will only need their parents for entertainment, so it's such a rewarding time to travel!
Even though you can buy everything almost anywhere, things seem to be pricier around holiday destinations so having all of it (or nearly everything) makes a better budget family holiday. Find below the beach necessities for babies.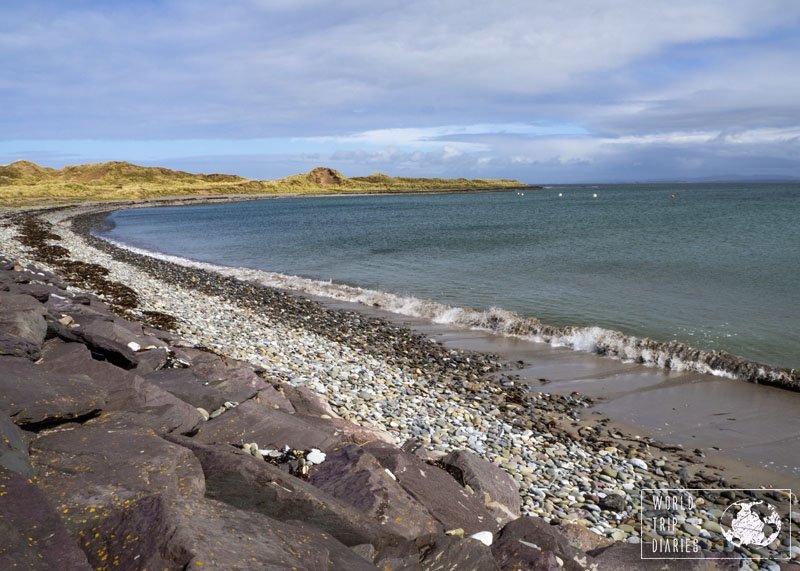 Baby travel necessities and toddler travel essentials
diapers – at least 6 per day of your stay. If your baby wears swimming diapers, bring those too – 2 per day should be more than enough!
a baby carrier because nobody wants to take the stroller to the beach, right?
enough formula and a little extra if your baby isn't breastfed, and all the paraphernalia: bottles, sterilization stuff, thermos for the hot water.
a small inflatable pool or a tub so the baby can play in the water even when you're not up to go play in the water.
1 or 2 toys, preferably ones that can go in the water.
pacifier if your baby enjoys it.
an extra change of clothes for the baby and for the people minding the baby. Seriously.
some baby/toddler-friendly snacks
Packing for the perfect beach getaway with kids
As you can see, there isn't a magic, but only a simple rule to follow. You'll need the essentials and some nice and fun stuff to do when you're tired or the sun is too strong of the rain won't stop.
I mean, you really don't need to fret, because you CAN get stuff anywhere in the world (maybe not the brand you love most, but something that has the same function). It's just easier to have everything you and your kids are used to (even more so with allergic children) and a lot less stressful.
Best luggage for the beach holiday
I love the Osprey Farpoint 55 because the big bag has no pockets – means no taking sand home. It's also big enough to fit everything we need for a weekend. The day pack has side pockets that are made of mesh – sand just goes through it and it's super easy to keep things organized.
But any bag works.
You can choose to give each child their own packing cell (it makes it A LOT easier and tidier!) and put everything in the same big luggage. Then take a handbag that's big and waterproof to take to the beach.
Or you can each carry their own bag – we've done in plastic bags because we were lazy. It all works, but I wouldn't want to get into a nice hotel carrying all our stuff in supermarket plastic bags, so just consider what you want and what you think is appropriate.
To finish it…
This is basically it. We never needed more than this and it's a fool proof list, but I'm happy to add your ideas to it! Just leave us a commend and we'll keep making this a more complete list! We'd love to hear from you!

https://www.worldtripdiaries.com/wp-content/uploads/feat-BEACH-pt.jpg
287
815
Thais Saito
https://www.worldtripdiaries.com/wp-content/uploads/wtdlogo.jpg
Thais Saito
2019-02-12 16:57:59
2019-08-12 20:38:15
What to pack for beach vacations with kids