Wellington by Joao and Melissa
Both Melissa and Joao wrote about Wellington this time. I was going to just paste their own work here, but it would be kind of repetitive, so I'll mix both together and, hopefully, give you a shorter and easier read. Where Melissa wrote, you'll find an (M) and where Joao wrote, you'll find a (J).
– Te Papa Museum of New Zealand
(M) Te Papa Museum is the Wellington museum, we didn't explore that much but I can tell you about what we did see. On the first floor, there is the cafe, gift shop, and information center. On the second floor, we saw the Awesome Forces and Mountain To Sea. Awesome Forces is where all the natural disasters stuff is located, it explains what causes these stuff to happen and how you can stay safe in these accidents, there are also a few dinosaur statues inside! Mountain To Sea is the place about the animals: there is a 3D mini movie (The Life Of A Colossal Squid). inside Mountain To Sea, there is a Kids Discovery Centre.
One more thing in the Mountain To Sea, there are these little screens which you can make your own squid! (I have a few more than I should…)
When we went there was a special exhibition on War, I didn't go because it's just creepy but I heard it's cool.
Then we went to the Blood Fire Earth, which is the place explains about the history and the becoming of New Zealand. (the name sounds extremely creepy….)
(J) My favorite part is the Mountains to Sea, mostly because it's about animals (duh). There's a create your own squid zone. I created about 3 of them but none of them looked that … great. And after you leave, you can go to the website and play with the same squid. For the kids, there's the discovery center. In it are some toys and etc.
– Wellington Zoo
(M) Wellington Zoo is just like any other Zoo, A place filled with joy and animals. We only went because there was a special Open Day going on, it was only $2 so it was worth the try.
Oh! also the zoo is filled with signs that say stuff like 'Do not touch this animal or they will bite' or 'Do not feed this animal or it may get sick and die' but that's not the problem. The problem is that the little pictures on the signs look super depressing.
(J) Like most other Zoos. Except there are CAPYBARAS (GO ZOO!)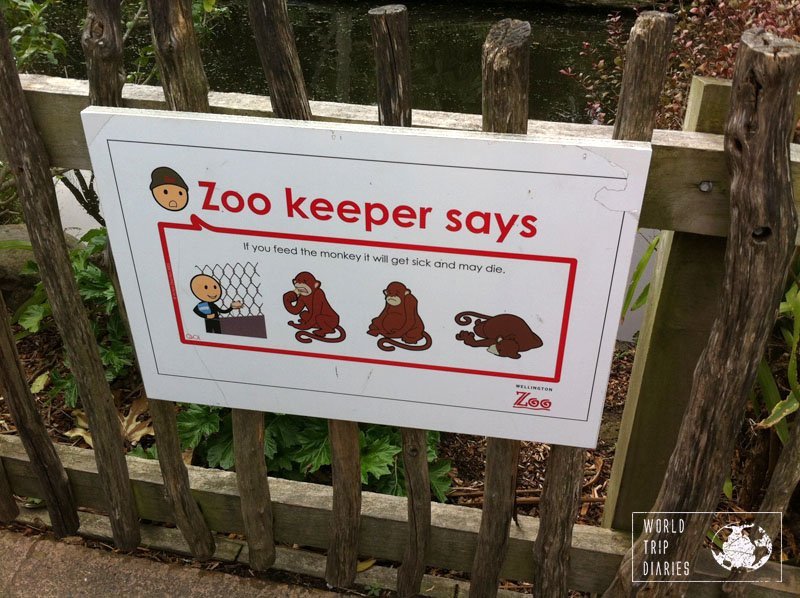 – Zelandia
(M) We didn't go this time, but I am gonna tell you about it. Zealandia is a zoo for native birds such as kiwis, tuis, and keas. In Zelandia its one big cage that surrounds the entire park, so birds may or may not fly over your head.
There are also tuataras in the zoo but when we went, we saw none, none at all.
(J) Zealandia is a native bird and tuatara zoo. I really enjoyed it because I love birds and animals (as I said in my introduction). We didn't get to see the tuataras, unfortunately. Apparently, rabbits can be pests (whoa!).
– Cable Cars
(M) We didn't go this time either but why not tell you! One of the most known things to do in Wellington.
Honestly, we didn't think it was that fun, all you do is get on a cable car and ride up hills until you get to the Cable Car Museum which explains all the history of cable cars and how the cable cars work.
Just thought I'd let you know, the museum is tiny.
(J) The Cable Car is what you think goes on the cord up the mountain. Well if you thought so, you're wrong. The non-imaginary cable car is more like a train/elevator. It takes 2/3 mins to get to the top, and there's a museum at the top. It's a Cable Car museum. (Who would have thought?! Hahaha ).
– Weta Cave
(M) You probably already know what Weta Cave is but I'm gonna tell you anyway!
The Weta Cave is the company that works on movies of their own and sometimes with other companies such as their most popular The Hobbit and Lord Of The Rings.
You can buy many duplicates of movie props, pins, books etc. There also is the Weta Workshop Tour which is a tour of the workshop which you can learn how it was all made and how they make nonreal stuff look real.
– T2
(J) T2 is one of the biggest tea shops I've ever been to. There are so many flavours of tea, from the classic green tea to the caramel brownie. There are also accessories to make tea with, and tea bottles, and so on. Also, you can test some flavours, and smell all of them.
– Bohemein
(J) the chocolate store (Bohemein). My favorite part of Wellington. There are 3 chocolate stores all scattered around Wellington. They sell REAL HOT CHOCOLATE and it deserves the capital letters. With it comes a small chocolate, and having a bad day? It will ease you up. For sure. there is also just plain wonderful chocolate that comes in so many flavors too.
(M) Hey Everyone,
this is where I am going to leave this post, hopefully, you guys liked it!
Feel free to Message, Comment, your opinions and if you have any questions, please ask me I will do my very best to reply.
And don't forget to tell me which of these you would want to do the most!
Thanks for reading this post, see you next time!
Mel <3
(J) That is the end of the post, so if you liked it please comment and like us and thank you and see you next time!
From João
* All photos from this post were taken by Melissa.
SaveSave
SaveSave
SaveSave
https://www.worldtripdiaries.com/wp-content/uploads/wellington-mel-joao-feat.jpg
287
815
Thais Saito
https://www.worldtripdiaries.com/wp-content/uploads/wtdlogo.jpg
Thais Saito
2016-05-30 18:25:54
2019-08-12 21:35:37
Wellington by Joao and Melissa