Things to do in Takayama with kids
We'd never heard of Takayama before we were searching for a place to spend the night after our visit to Shirakawago. We decided to spend 2 nights there (it means one whole day only!) and, oh, we absolutely loved it! Discover below all the best things to do in Takayama with kids!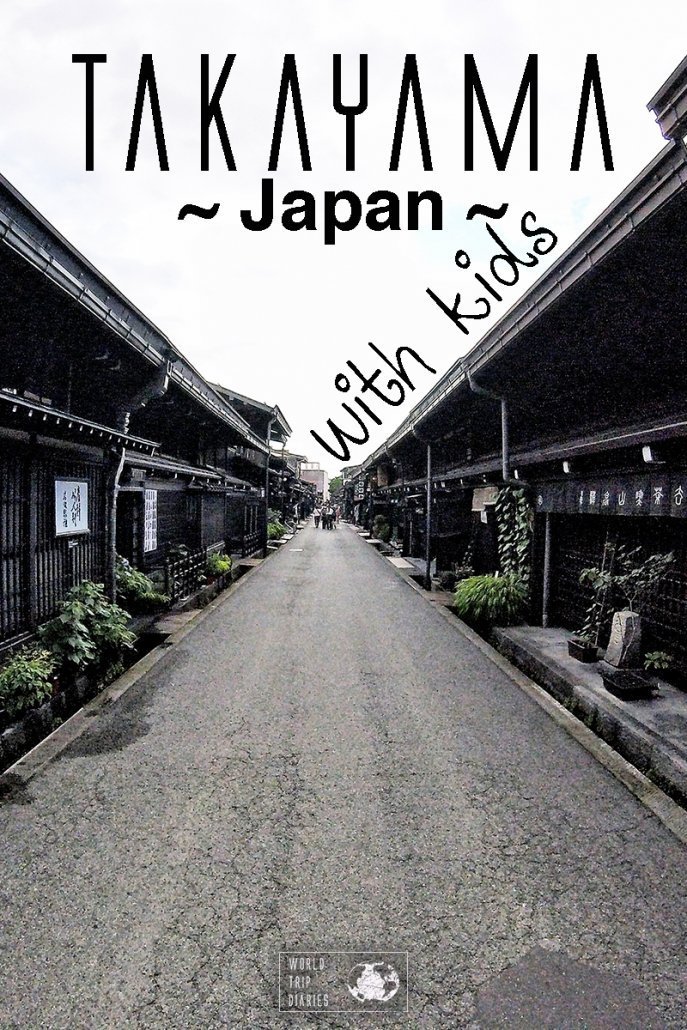 * this post contains affiliate links – they don't cost you anything but give us a small commission
Where is Takayama
Takayama is in the Gifu prefecture. It's next to a city called Hida, which is actually famous for its beef, Hida beef, considered one of the best in Japan. But besides that, it's often a stop for people visiting Shirakawa-go, since it's so close (around 45 min by car).
It's also close to Nagoya (around 2 hours by car and around 3 hours by train).
You may also like: Shirakawago with kids
Should you visit Takayama, Japan?
I mean, I believe you should visit every place you can.
For those visiting Shirakawago, it's a GREAT stop. The old town (more about that below) is stunning, and we found it a lot more welcoming than other historic cities (read Kyoto).
It's a place we really need to return to with more time because it really, really surprised us. So, if you're thinking 'Is Takayama worth visiting?' then the answer is yes, you should!
What to do in Takayama
Find below some of the best Takayama attractions. Though we didn't have the time to do anything at all, here's what we did manage to do – and what we thought fit for families with kids.
Takayama Old Town (Furui Machi-nami)
This is just the most beautiful part of the city. It's impeccably kept and very easy to navigate. They're mostly shops and restaurants, so there's something for everyone. They do close early on, so go during the day and leave late dinners or drinks for somewhere else.
We found it as pretty as Kyoto, and not as nearly crowded – it means we enjoyed it a lot more.
Just walk around – it's worth it. And then, you'll find little museums and galleries mixed up with the shops. It's fun.
Morning Markets (Asa-ichi)
Every morning, from 6 am (they say 7 or 8, depending on the season, but at 6 you see the stalls being put up!) to noon, the traditional morning markets happen. There are 2 locations: in front of Takayama Jinja and at the side of Miyagawa River. The number of stalls varies depending on availability and weather, but it can be as low as 10 or as high as 60.
They sell everything, from everyday items, fruits, vegetables, and even souvenirs. They've been happening for over 300 years and it's not something you want to miss.
Takayama Museum of History and Art
This museum was the only one where entry was free.
We saw a man making bamboo lanterns and he said he teaches people how to make them – and you can bring your lantern home. We can't bring bamboo home (NZ's biosecurity is no joke) so we skipped it but right beside him was a lady teaching people to do origami. It cost ¥300 per person and she taught even Coral (7) how to make a very cool (and difficult) spinning top. It took around 20 minutes, but she was so proud when she finished it. The lady even gave her an extra spinning top so she could tear it apart to remember how to make it. 
And that was about all we did in Takayama.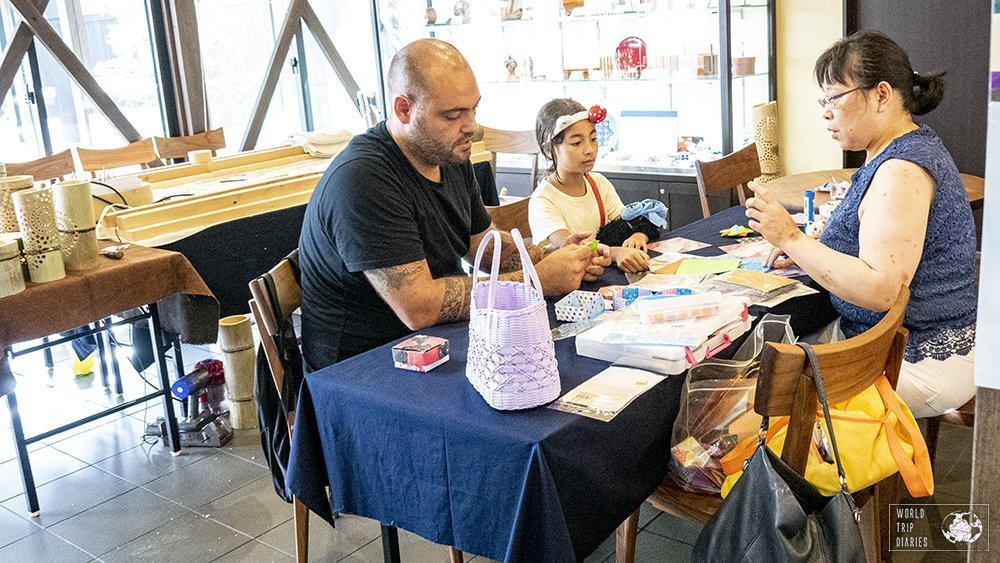 You may also like: The best of Japan for families!
Other things to do in Takayama
There is much, much more, like the Hida Folk Village (that showcases gassho-houses, like the ones in Shirakawa), Fujii Folk Museum (showcases the private collection of Doctor Fujii of Edo period art and Hina dolls), Hida Kokubunji Temple (with a 1200 year old Ginko tree and the oldest building in the city), Higashiyama Temple area (with many temples on the mountainside, with lovely walks), and more.
Take a look at the official website for more info.
What to eat in Takayama
Of course, we needed to talk about food. Takayama food is great and you need to try a lot of things – see why you'd need more than a day? 😀
Hida Beef Takayama
One of the most famous food in Takayama is the Hida beef – although it does come from the neighboring city, Hida. It's supposed to be one of the best beef in Japan – and I can't tell the difference, honestly. Every single restaurant in the city has something made out of Hida beef. Try some. Our favorites were the steamed buns filled with beef – yum!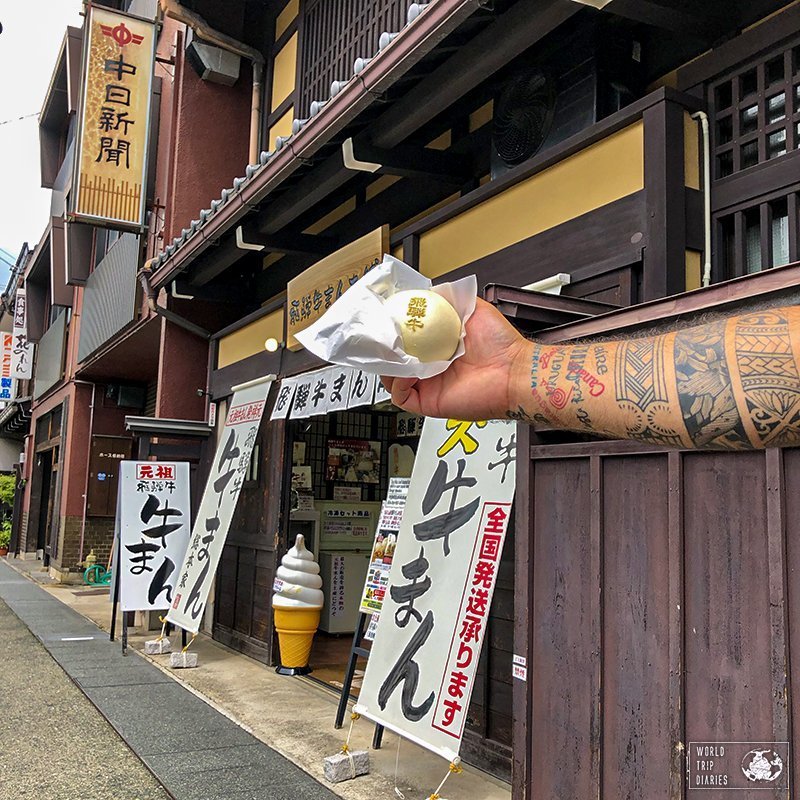 Takayama Ramen
Yes, we had to have ramen. Takayama ramen has curly thin noodles and a soy-based broth that's very, very different from the other ramen around (that we couldn't taste the difference). It's one of Takayama famous food and it's delicious!
If you only have one day and are wondering where to eat in Takayama, go to Masago (31-3 Uramachi, Takayama, Gifu 506-0013). They are the origin of Takayama ramen and the shop serves only one food: ramen. You can order it big or small, but that's it. And they've been around for 3 generations, so you can bet it's delicious.
Mitarashi Dango
This delicacy is around all over Japan, but here, it's a little different. While through the country, it's rice dough balls in a skewer, it's usually slightly sweet, as it's flavored with sugar and soy sauce. In Takayama, though, it's not. It's only soy sauce, so it's… unique. I prefer the sweeter version better, though.
Sake
Takayama sake is said to be one of the best in the country. There are 6 breweries in the city and, in most, you can try samples of the sake. Some even offer tours or full meals. We only bought a small bottle for us and one for my dad. Find them out here.
Other places to eat:
Even though they're not something from the city, there were many delicious things we ate around and I'll list below.
Gyuman Kihachirou – they serve a delicious nikuman (steamed buns filled with meat – you can have it filled with Hida beef). It's delicious.
Sugi Honey shop – OK, we didn't buy honey because, I mean, we're from NZ, the home of the best honey in the world. BUT their juices are fantastic. The lemonade is amazing. And super honey-y.
Hida Gyuman – this was THE place for the Hida beef nikuman. It smelled delicious and was looking too good. It's a little off the Old Town, but worth the walk.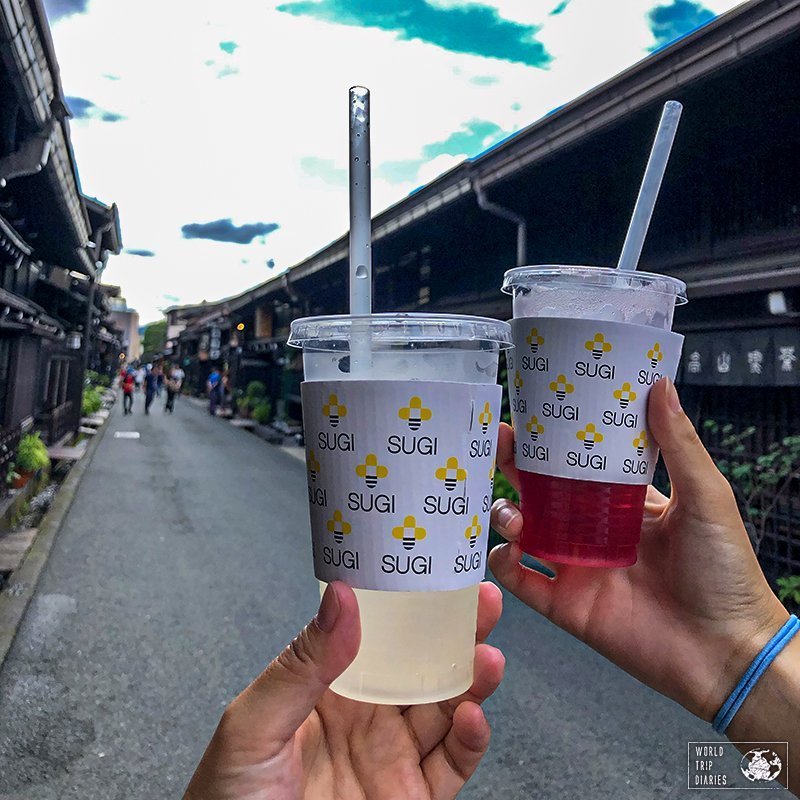 Where to stay in Takayama Japan
We stayed in the Super Hotel Hida Takayama and we LOVED it! It's nice, clean, close to the Old Town, convenience stores, and it has free parking – limited, so book early.
We needed 2 rooms, but with hotels, I prefer it as we get more space and 2 bathrooms.
It also has an onsen there, but women and men need to use it at different times – and boys and girls also can only use it when it's their gender time, so no daughters with dads and sons with moms unless they're infants.
The breakfast was good, but the smoking room is right next to the eating area, so when people open up the door, the whole place fills with smoke and smell.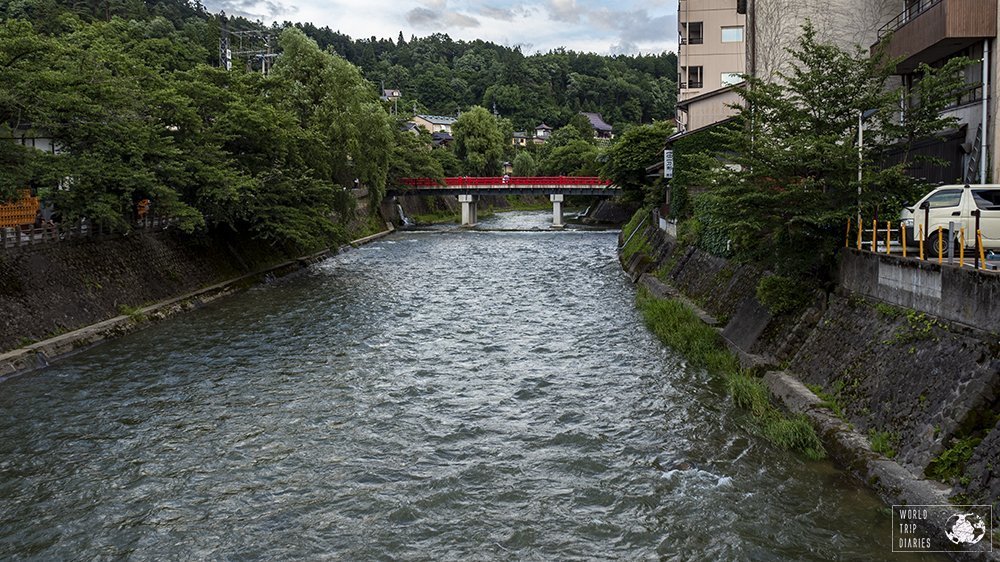 We love their pillow selection and the free coffee and mitarashi dango. Also, they gave each member of the family a little welcome pack. It had skincare products, razors, etc for the grown-ups and the kids received a bunch of candies.
Even though it was the same hotel we used in Nagoya, the Takayama branch was way, way better. The staff was a lot friendlier and nicer, honestly. They were also always happy to point us to the nice spots in the city. We highly recommend it!
Click here to find their latest prices!
How long in Takayama
We had 2 nights, but only one day. It was not even close to enough. I bet that around 4 days is best, though. That way, you'll be able to have a much better and wider experience than we did, for sure.
Though a day is better than nothing, so if you only have a day, use it. It's worth it!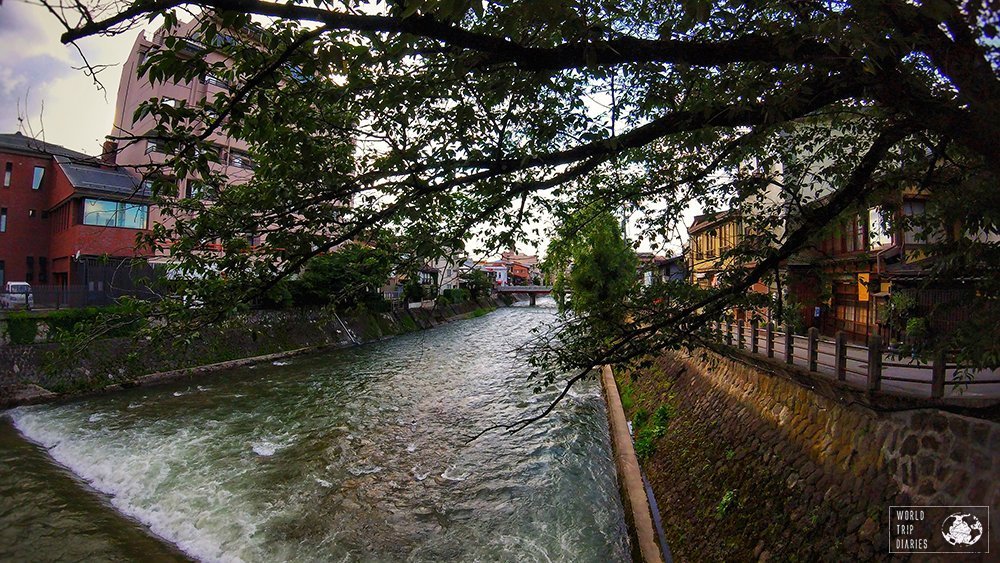 To finish it: Things to do in Takayama, Japan, with kids
We absolutely loved Takayama and we were really, really sorry to not have booked it for longer. It's a great stop for those visiting Shirakawago, for sure, but it's also a great destination in itself.
It's a beautiful, beautiful city (even outside of the Old Town, though the Old Town is the prettiest thing), the food is great, and people are so welcoming and delightful. It's sure worth a stop.
City / Country

Minimun Stay
$ ~ $$$
Child-friendlyness
Best local transport option
Safety
Do we recommend it?
Takayama / Japan

2 days
$$
Super child friendly
Foot!
Very safe
YES!
https://www.worldtripdiaries.com/wp-content/uploads/feat-takayama-kids-japan.jpg
287
815
Thais Saito
https://www.worldtripdiaries.com/wp-content/uploads/wtdlogo.jpg
Thais Saito
2019-10-11 00:43:04
2019-10-11 01:15:37
Things to do in Takayama with kids