The best option for families: Japanese Ryokan with Private Onsen
One of the best things to do in Japan is to stay in a ryokan. Ryokan is a Japanese style accommodation, a really Japanese hotel, if you might. No beds but futons. Japanese meals. And some times, onsen – the thermal pools. Here's our view of the best option for families: Japanese Ryokan with private onsen.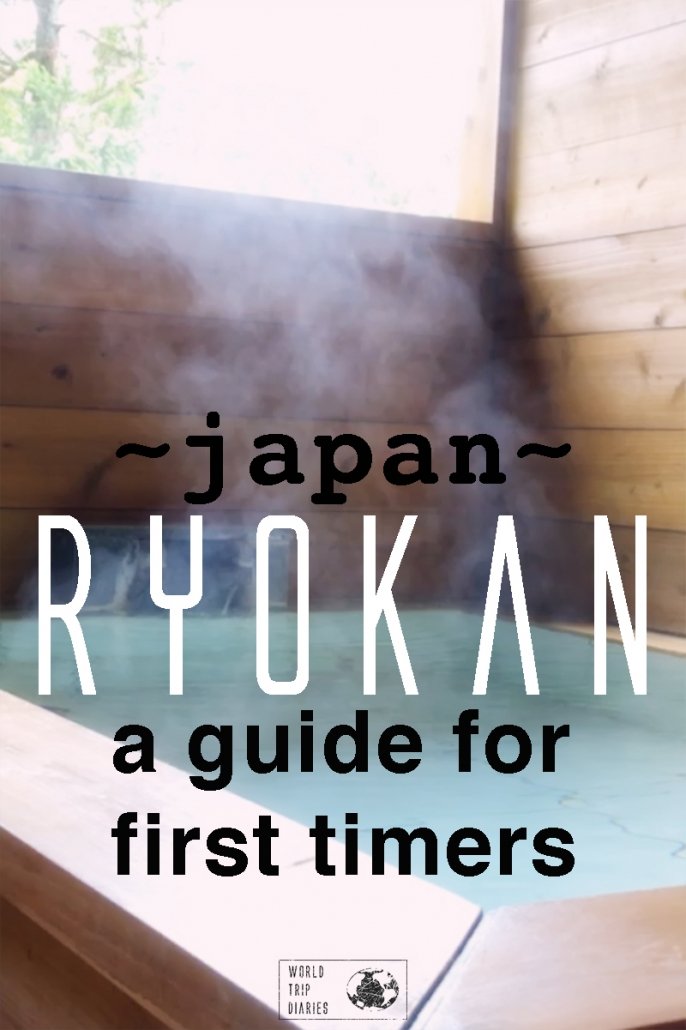 * this post contains affiliate links – they don't cost you anything but give us a small commission
What is a Ryokan
A ryokan is basically a traditional Japanese hotel. It's usually one or 2 big rooms (per guest) on tatami floors. They can have private bathrooms, but it's not always so. People usually come in to set up the beds (aka futons) at night and they come back in the morning to put them away.
You do sleep on the futon (thin duvet-like mattress), but they are quite comfortable. It can be a little hard to get up and lay dow if you have back problems, though. 
Most ryokan come with a meal package, which can include 1 or 2 meals a day. Choose 2, if you can!
What's it like to stay in a ryokan?
Well, it's pretty neat.
I'm going to tell you of our latest experience. We arrived around 2 hours after the check-in time. Our name was at the welcome board and, after checking in, we were taken to the bar to have a matcha tea and a Japanese sweet. 2/4 kids didn't like the tea nor the sweet, but I thanked them and finished them all. Love it.
If you're thinking about renting a mobile internet in Japan, click here or use the code WTD10 at the payment page to receive a 10% discount with Ninja Wifi!
Then we were led to our room. They showed us around and, while we were putting our bags down and stuff, they'd put away our shoes and put out the Japanese sandals (geta) for everyone. Well, 2/6 people couldn't wear them because it didn't fit, so…
When we left for dinner (our ryokan had a restaurant, but food can be served in the room, depending on the ryokan), the room was a little messy, with a few clothes and bags. When we got back, it was all tidied and the futon beds were out. Magic!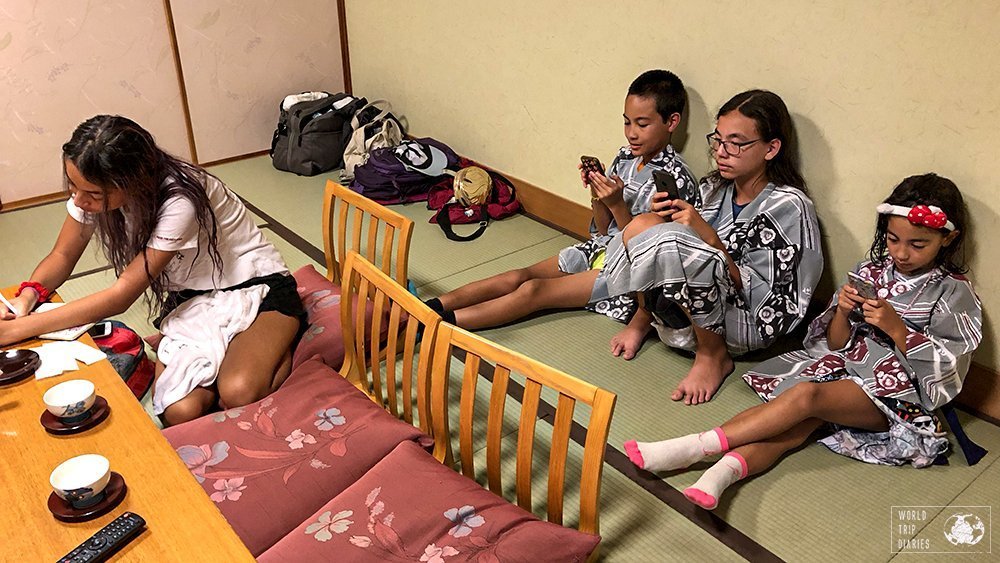 In the morning, we left after breakfast and when we returned, the beds were still there. Magic fail. But then the hotel staff came and cleaned everything, left clean yukata (the Japanese home-kimono), more sweets, more tea, and put away the beds.
It was awesome.
Ryokan Food
I know this is a big question for most people (even more so with kids) so let's cut the chase.
The food is mostly delicious and fancy BUT it's Japanese Kaiseki food. It means rice, miso soup, fish and pickles in the morning, for instance. And, let's see, whole crab or turbo shells and squid sashimi for dinner (real examples).
Thankfully, it's A LOT of food, so my picky kids could choose whatever they wanted to eat, leave the rest and still fell satisfied. It wasn't very polite, but it would've been worse to stay there forcing the food down the kids throats, so…
It's usually very good, rich, and varied so you shouldn't have many problems. They also often ask if you have any food allergies or preferences, so you can let your heart go wild. We just decided to go and see what it really looked like.
Is it worth staying in a ryokan?
Well, if you want to visit a traditional Japanese inn, yes. If you want to experience the real Japanese omotenashi (hospitality), then you have to visit one. A good one.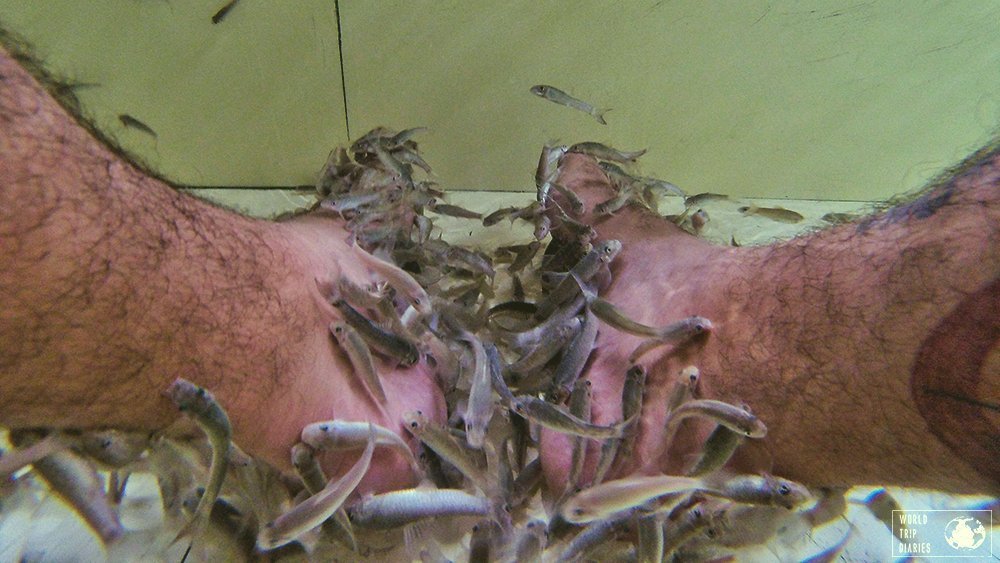 It's more expensive, yes, but it's a unique experience. From the room to the food, to the staff hospitality, it's all very, very beautiful and tranquil and magical.
So, yes, it's very worth staying in a ryokan.
Staying in a Ryokan with kids
My kids really enjoyed the big rooms with plenty of room to roll around and dance. And they loved the yukata. They also loved being so welcomed. It was awesome.
It was also a really good experience to try out the fancy Japanese food.
And to show them how to respect and appreciate people's work, as they were seeing the people who made their food and their beds.
It was a little difficult to have them try out every bit of food or to stop jumping on the floor, but they learn quick and were Japanese kids in no time. Too bad those manners are now completely gone.
Ryokan rules and etiquette
First off, you can't be late. Arrive at the time frame arranged by your ryokan or let them know you'll be late. 
Have doubts? Ask. Seriously, ask the staff. They'll feel better if you ask than if they'd have to let you know while you're doing something wrong. 
Be polite. Say 'arigatou gozaimasu' or 'thank you' often. It's basic manners – not only in ryokans. 
Shoes: some places ask you to remove your shoes at the entrance of the ryokan, while others allow for regular footwear to be worn to the entrance of the room. Watch everyone around you or ask the staff. Shoes, though, should never be worn inside the room. 
Luggage: tatami floors are delicate, so avoid rolling bags over it. Carry them, if possible. If not possible, ask staff for assistance. Also, luggage can be placed anywhere in the room BUT in that little raised area called Tokonoma), which is the place with a plant and an artwork are? That's where tables and chairs go when the futon are laid. 
Paper screens: most ryokan have the Japanese paper screens and sliding doors. They're very delicate, don't poke or touch it with dirty fingers. 
Futon: staff will come and lay it out for you and they'll come and put it away – you don't have to do anything. 
Avoid loud noises in common areas. Basic too, isn't it?
Yukata: it's the Japanese simple kimono. The ryokan usually have one for each member of the party and you can wear them in the ryokan, out in town, or wherever. Just follow this guide for wearing it properly. Some ryokan don't like people wearing yukata inside bars and restaurants, so ask the staff if you're unsure. By the way, you shouldn't take it home with you.
Parking: not all ryokan have parking spaces. Make sure you ask them!
Payment: even though most ryokan nowadays accept credit cards, some don't. Ask before you go or bring enough cash to cover for your expenses. 
Tipping: no need to tip. It's not something that happens in Japan often, so you really don't have to. If you really want to, place the notes inside an envelope and hand them to the person who deserves it. Don't hand out notes, as it's considered rude.
What's onsen?
Onsen are the Japanese thermal baths. They can be communal baths, where you share it with whoever is there or it can be a private one. It can also be separate for females and males or be all together.
Another thing is that they can be natural pools or pools using the thermal waters. It can be outdoor or indoor. It can be in a ryokan, in a hotel, in an inn or just a bath house. It can be so many things it's hard to get bored.
It's always a thermal bath from a natural source, though, and the water is almost aways the perfect temperature.
One little problem: most communal onsen baths don't accept tattooed people. Well, if you have a tiny one that can be covered in a bandage, then fine. But if you have large ones (like a sleeve, or a back tattoo) it may be impossible. Ask before you book. Ask again when you arrive. It's better to be sure than to be taken off the bath. Sometimes they ask for the tattooed person to use the communal bath during a specific time (usually late at night) so it won't disturb other guests. 
Two rules: wash up BEFORE you enter the bath. There are usually taps or little showers, and showering products (shampoo, soap, etc). Also, go naked. No bathing suits allowed!
Why private onsen or as I call it, family onsen?
There are many reasons to choose a ryokan with private onsen. Especially for those wanting to try onsen with kids, here's my list or reasons:
if there are private onsen, then there's probably also a communal onsen. You can try both if you want to.
tattoos won't be a problem.
kids can go to the bath with whoever they want to. They can go with mom or dad, it doesn't matter if they have a penis or a vagina.
you also won't have to leave the bath because kid 1 is bored. Or you don't have to go in because kid 2 really wants to. You just have to watch them (or have someone watching them).
you can take as many baths as you want without having to cross the ryokan for it.
I don't know if all teens are like this, but my teens don't really like to get naked in front of strangers so… it was private or nothing.
you can't take photos in an onsen but… in a private one, you can.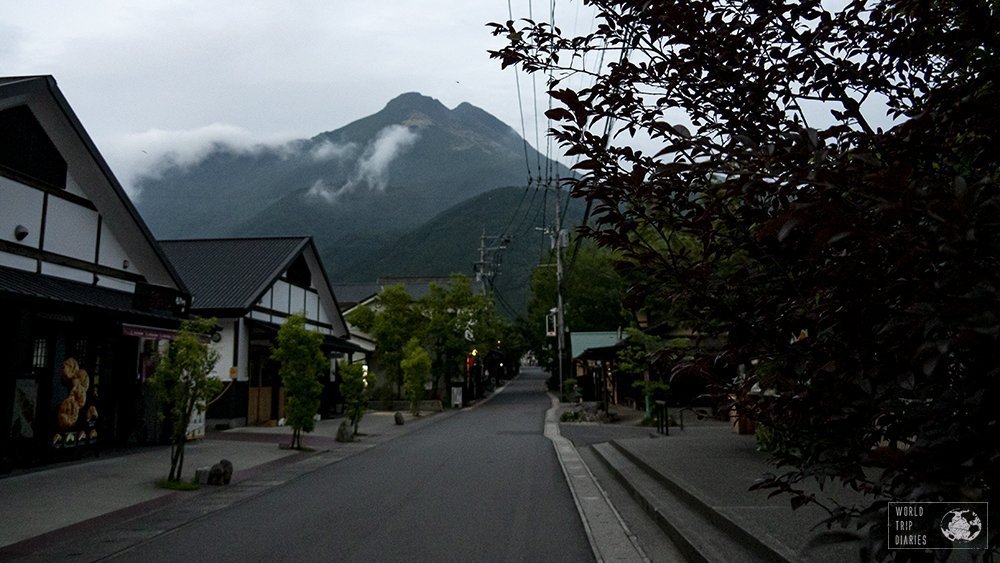 Best place for ryokan in Japan
Well, there are many places famous for its onsen qualities in Japan, but here are the 3 that always pop up in every onsen search.
Kusatsu, Gunma
One of the most famous onsen in Japan, it's famous for the quality of the water – it flows from one of the major 3 thermal springs in the country.
Beppu and Yufuin, Oita
Beppu is the oldest and most famous onsen town in Japan, and Yufuin is one of the best onsen towns in the country. This is the place we chose. You can find more about it here!
Hakone, Kanagawa
Being only one hour away from Tokyo, and with stunning views of Mount Fuji, it couldn't be ignored. 
Are you ready to book your own Japan ryokan with private onsen? Find some options below!
https://www.worldtripdiaries.com/wp-content/uploads/feat-ryokan-japao.jpg
287
815
Thais Saito
https://www.worldtripdiaries.com/wp-content/uploads/wtdlogo.jpg
Thais Saito
2019-09-01 17:00:51
2019-08-30 20:39:40
The best option for families: Japanese Ryokan with Private Onsen