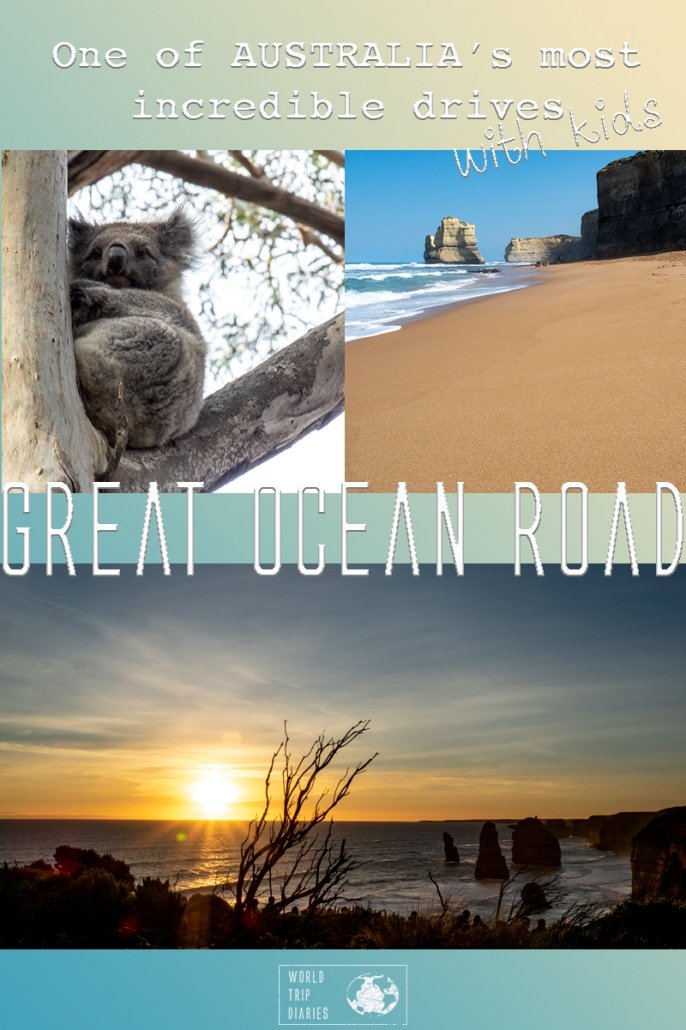 The Great Ocean Road, in Victoria (Australia) is one of the most beautiful roads in the world. How could we skip it? Here's our guide to The Best of the Great Ocean Road with kids – Melbourne ~ Twelve Apostles.
Great Ocean Road Trip from Melbourne
The Great Ocean Road starts in Torquay and finishes near Warrnambool. It's very, very long (243 km or 151 mi) but we did what most people do: a Melbourne to 12 Apostles drive.
We took around an hour to get from Melbourne to Torquay, where we stopped for a while to rest, enjoy the scenery, and start the drive.
Great Ocean Road Self Drive or A Great Ocean Road Tour?
It's a long drive. You'll drive from 6 to 10 hours, depending on how fast you go and how often you'll stop, and, of course, if you plan to end your trip at the Twelve Apostles.
Besides the time driving, there's also the time for all the stops – because there are many. There are many Great Ocean Road attractions, and you'll spent a while out and about. Probably as much time sightseeing as driving. So bear that in mind when you're deciding.
It's possible to do it in one day, but it's tiring. So, there's the option of going on a group tour. This way, someone will be driving, and you'll have a guide who know where to stop, what's there to see, and all that. You'll be able to sleep, eat, play on your phone, work, or whatever – all while someone else is doing all the work.
Check some options below!
But then, if you're like us and prefer to do things at your own pace, you'll do better by yourself. We had the kids, and we know some of our kids are prone to car sickness, so we wanted to be able to stop every 2 hours or so, and rest – instead of doing everything on the itinerary.
We also decided to stay one night in Port Campbell, to see the Twelve Apostles in the morning too, so it was the best decision for us.
Great Ocean Road Highlights
There's a lot of places to visit along Great Ocean Road. It's quite overwhelming, but it's all very worth it. Choose carefully if you have a short time – we had only 2 days, and it was a very tight schedule.
The below is our Great Ocean Road itinerary – 2 days.
From Melbourne to Torquay
It took us around an hour from Melbourne to Torquay. Even though we had no need to stop there, we decided to and enjoy a little the start of the Great Ocean Road.
The Melbourne to Great Ocean Road drive is quite plain, not very exciting. It is, though, a good plan to stock up on the snacks, fill up the water bottles, and get everyone ready for a long day. Find more road trip tips for families here!
Things to do in Torquay with kids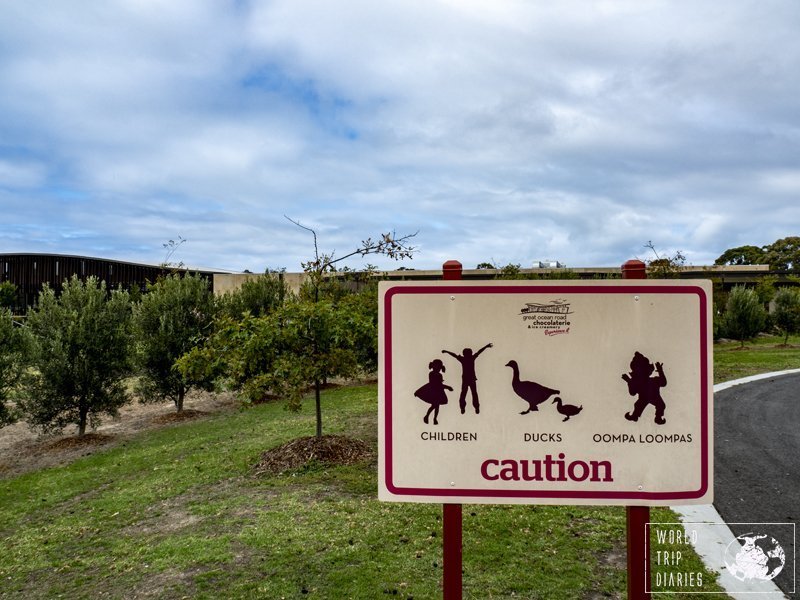 Torquay is a surf town, and home to a couple of famous surf brands, so there were huge stores, lovely surf beaches, and playgrounds.
I mean, where else would you find the Surf Museum? If you have some time, you can learn to surf!
The weather was pretty bad, so we had a coffee at the Bomboras café, which was lovely.
There's also the Great Ocean Road Chocolaterie and Ice Creamery, which is one mandatory stop. It's actually in Anglesea, but it's around 10 minutes after Torquay Beach, so easy enough to reach. Grab some – more – snacks for the road, and enjoy. My favorite were the orange peels dipped in chocolate. Yum!
Aireys Inlet Lighthouse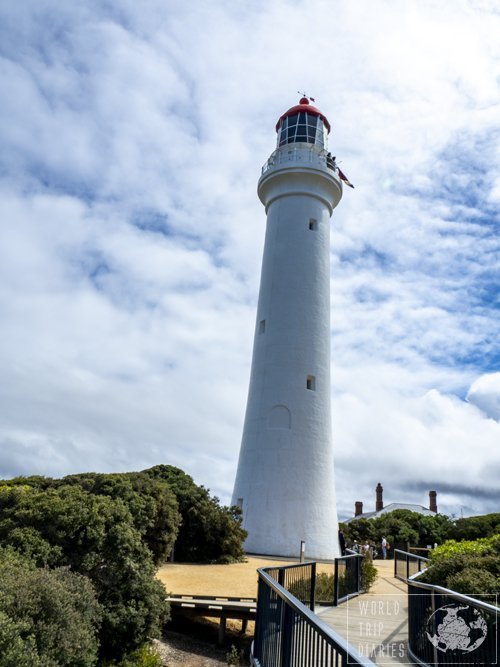 Around half an hour after Torquay (and 20 minutes after the Chocolaterie), there's the Split Point Lighthouse. It's a pretty lighthouse and they have tours from 11 am to 2 pm, and it lasts 30~45 minutes. Children must be over 5, and you need suitable footwear (no high heels, no jandals) and a certain fitness level, because the climb is steep! It costs AU$ 40 for a family of 4.
But even if you're not doing the tour, the lookouts (on the cliffs) are pretty amazing and it's worth a stop anyway.
Things to do in Lorne with kids
Around 20 minutes later, we arrived in Lorne ready to do a little walk – there are many, many tracks all over town and some of them include waterfalls and swing bridges. But we ended up not doing anything. We just sat there by the swing bridge, tried to talk to the cockatoos (there were SO MANY of them!), and rested a bit.
Lorne is a beach town, so you'll find lovely beaches, but also forests. Don't miss a little walk, and if you have the time, maybe some tree top adventures?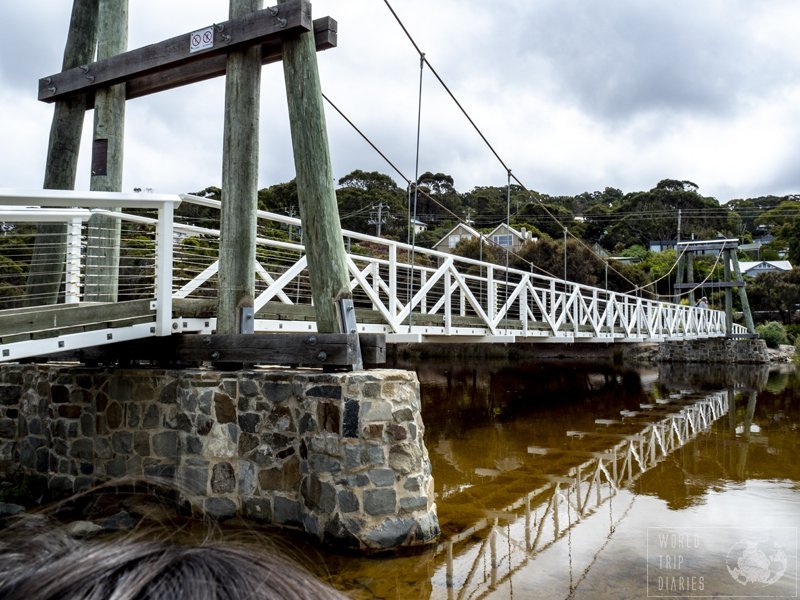 Kennet River Koala Walk
Half an hour later, we arrived in Kennet River. Why? Well, koalas, of course. Kennet River is the best place to see koalas on the Great Ocean Road. Wild koalas.
You can walk through the forest, but you really don't have to. There's a little shop there, and right after it, there were many adorable koalas. It was literally ON THE ROAD. Well, on the trees, but we barely had to walk. In less than a minute, we saw 3 of them.
This is one of the best things to do on the Great Ocean Road, don't miss it.
Cape Otway with kids
Well, the biggest draw of Otway is the Great Otway National Park. With kids, you can visit the Cape Otway Lightstation. It costs AU$ 49.50 for a family of 4. If you plan to visit it, make sure you arrive before 4:30 pm. After that, the only view you get of the Lighthouse is the distant view, from one quick track.
The whole Great Otway National Park is HUGE (it goes from Torquay to Princetown!) and beautiful, and we also found many koalas there. It isn't hard – most of the times, you'll see people looking up and, if you do, you'll find it too!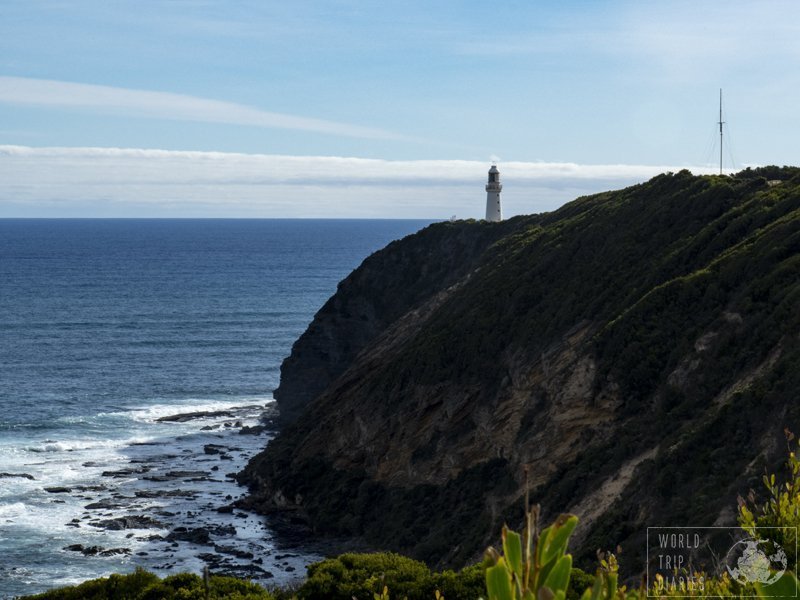 Gellibrand River, Princetown
Where to see kangaroos on the Great Ocean Road? Well, the on the river flats of Gellibrand River, in Princetown. BUT they only come out before 9 am or after 5 pm. Apparently, there are huge mobs of them but we saw none. Seriously. We spent around 30 minutes there and saw nothing. Unlucky.
You'll reach it after around 1 hour drive from Cape Otway.
The Twelve Apostles, Great Ocean Road
So 10 more minutes driving and you'll reach the iconic Great Ocean Road – 12 Apostles. There are only 8 now, and these limestone giants are disappearing with time.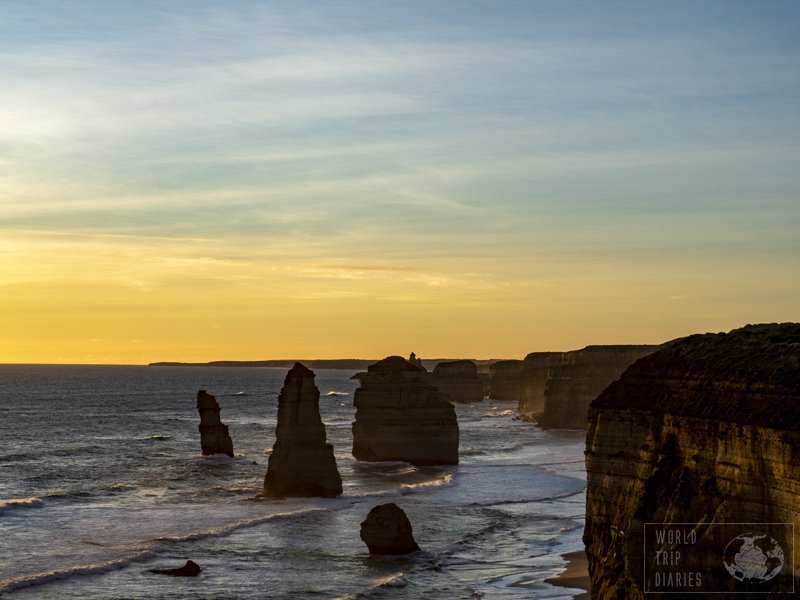 I recommend you reach it in time for sunset – it's an ethereal scene, so incredibly beautiful, it's tear inducing. It gets crowded, yes, but it's worth it. Trust me. Don't fret about the crowd, there's enough space for everyone to enjoy it.
You'll have 2 options there: go watch it from the Lookouts or go to the beach through the Gibson steps. Well, you can take a helicopter ride, too, if you can.
We went up to the lookout for the sunset, it was just to beautiful to risk missing it by walking to the beach. And then, in the morning, we went straight to the beach to get a different view. It was great, because we were able to have the best view of the sunset, and then enjoy the beach while it was empty, before the crowds arrived.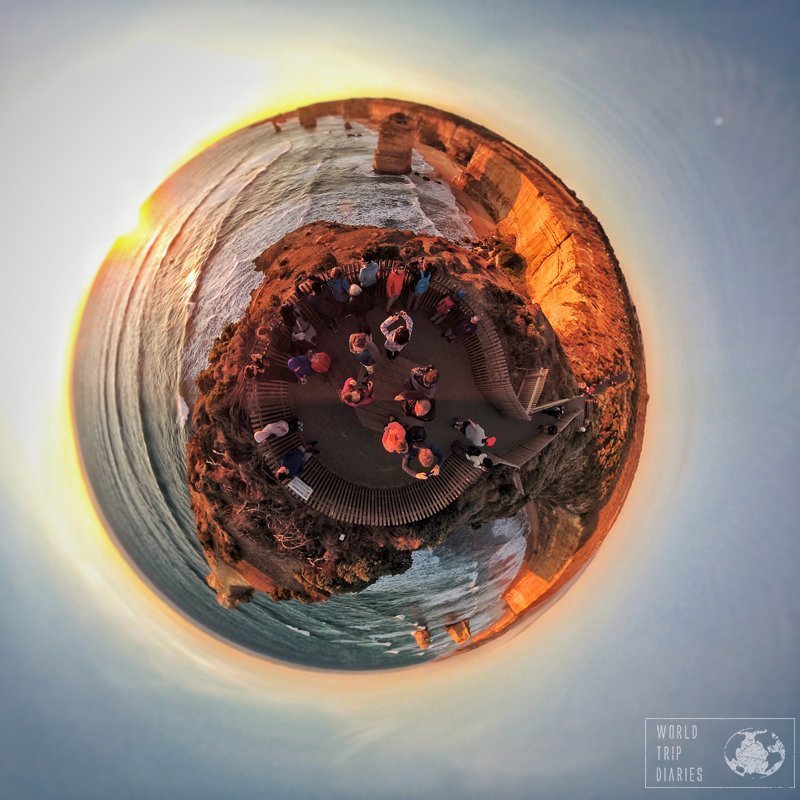 The Gibson Steps are over 80 stone steps from the cliff top to the beach. It can be a little slippery, but oh my, it's amazing. We spent hours there on the beach, and we left when it started getting too crowded (around 11 am).
The sea is rough, and it's dangerous to swim, but it was great fun to play on the waves for a bit. This is the utmost highlight of the drive, one of the things to do along the Great Ocean Road that can't be missed for anything!
While you're there, don't miss Loch Ard Gorge, the Grotto, and London Bridge!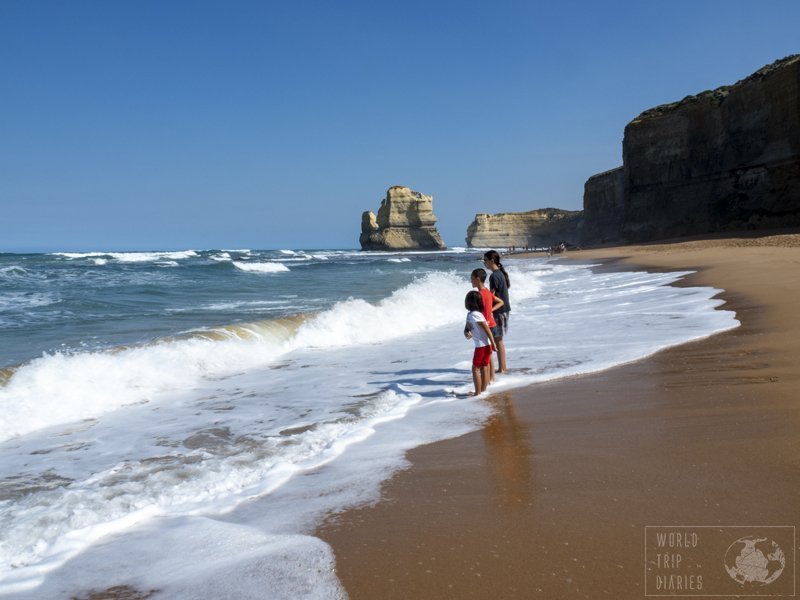 One tip: be careful with the giant ants. Their bites hurt, and they're super strong – they stick to whatever they want and it takes a lot to get them out.
The best thing here is that it's all free. After paying a fortune at Stonehenge, I can say we were very grateful for this.
What to do in Port Campbell
This is the little town closest to the Twelve Apostles. It's a pretty one, famous for its shipwrecks. No wonder it's got a Shipwreck Museum. You'll also find the Port Campbell National Park and a small swim-safe beach at Port Campbell Beach. It's not safe to swim outside of this beach in the area.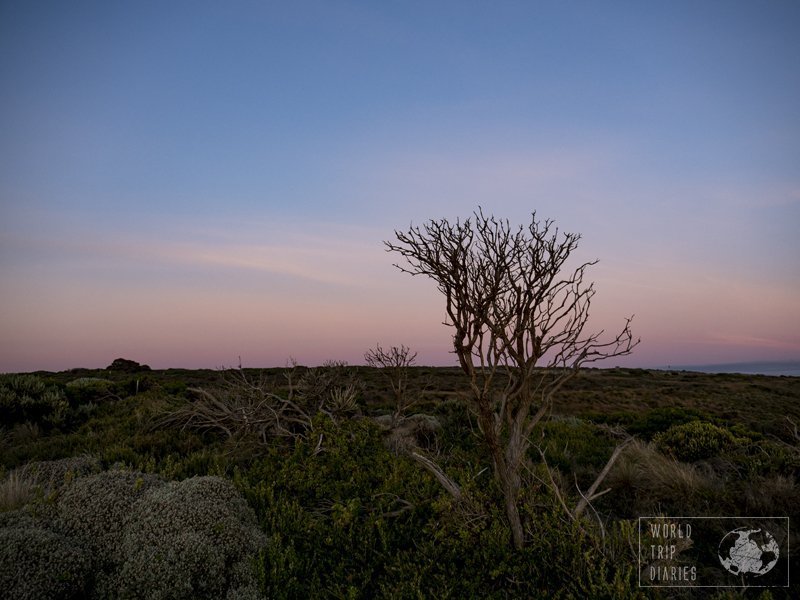 We had all our meals at the Waves Café and Restaurant because the food was good, it had plenty of room, and it was in the center, so we had sometime to relax, use the toilets, and all before taking the road again.
Family Friendly Accommodation Great Ocean Road
Accommodation in the area are reasonably priced – at least it's the same price as most of Australia. It means it's expensive, yes, but no more than the rest of the country.
It was a really good idea to spend the night in Port Campbell, because we managed to spend the morning by the Gibson Steps with hardly no-one around and, even though it was a lot more beautiful during the sunset, the beach is a lot more enjoyable under the sun.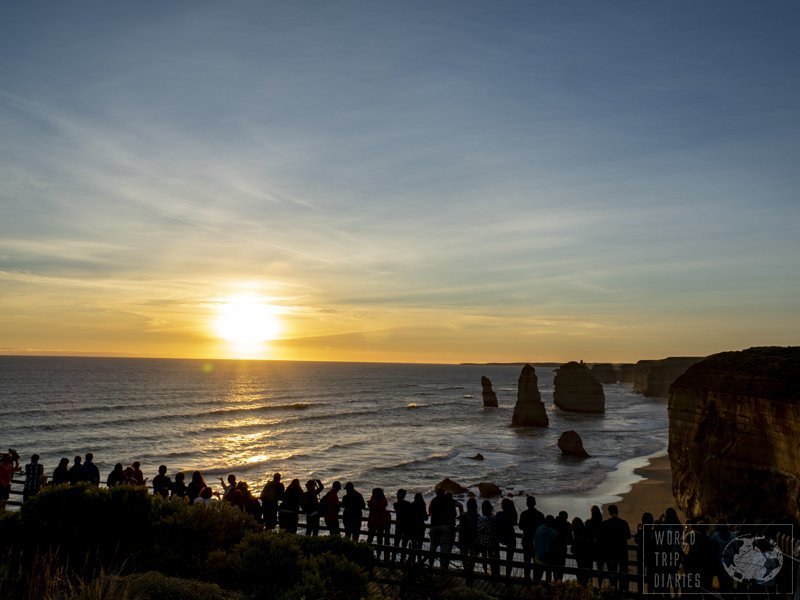 We stayed at the Port Campbell Motor Inn, as it had big family rooms – with 2 rooms, complete bathroom, 4 single beds and one double bed, plus a basic kitchen and a dining/living room.
It's simple, but it was very comfortable, easy to find, and there was everything we could need for a night.
Check out their latest prices here!
Another Great Ocean Road family accommodation option is in Cape Otway. They have a charming and historical inn there, which would've been great to experience. And then take a photo of the lighthouse in the morning, without the crowds….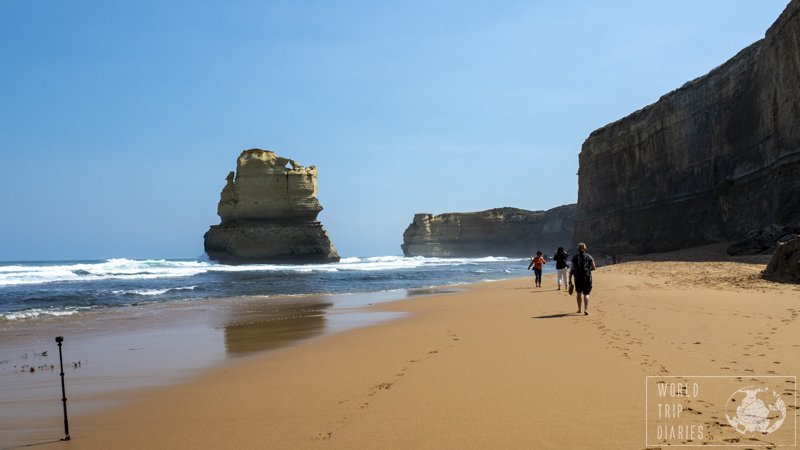 From the 12 Apostles to Melbourne
There are 2 ways to get from Melbourne to the Twelve Apostles (and vice versa). One is enjoying all the things to do along the Great Ocean Road, which is a long way (non stop, it should take you around 5 hours. Add all the stops, and you'll have over 12 hours!).
And there's the quick way. It takes less than 3 hours straight, and it's a lot less scenic, yes, but honestly. There's no need to go through the scenic road both times.
We drove the way back in around 2,5 hours and stopped at the Pink Lake (in Melbourne) to see it.
If we were to do it again, I'd probably go through the quick route and return through the Great Ocean Road, avoiding most of the crowd on the stops.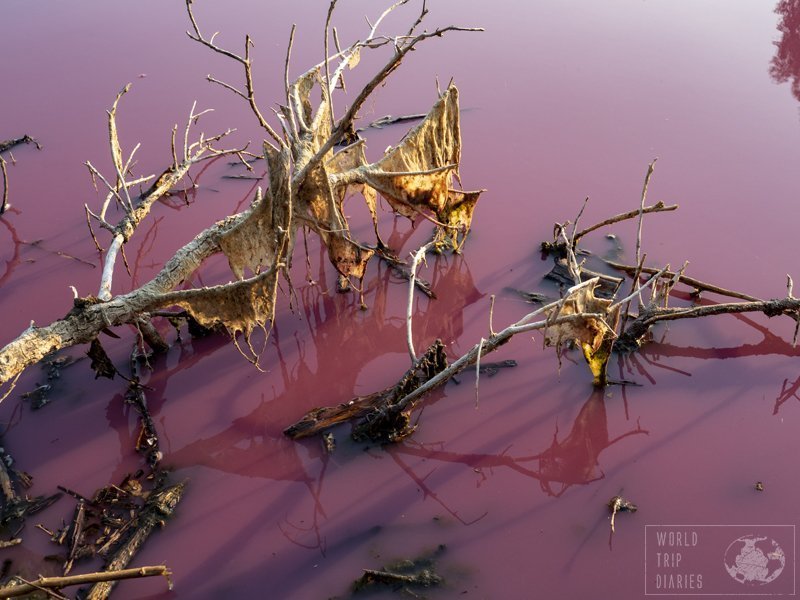 To finish it…
There's no shortage of what to do along the Great Ocean Road, and you'll probably get the most of it if you take a longer time. I'd say a day at each stop, maybe? Most people do it as a day trip or in 2 days, like we did. It would've been nicer if we'd stayed for longer, though.
But it was an amazing experience, it was stunningly beautiful and very worth the drive.
It's one of the best Australian drives, for sure!
https://www.worldtripdiaries.com/wp-content/uploads/feat-great-ocean-road-pt.jpg
287
815
Thais Saito
https://www.worldtripdiaries.com/wp-content/uploads/wtdlogo.jpg
Thais Saito
2019-04-09 16:52:28
2019-04-11 15:28:31
The Best of The Great Ocean Road with kids – Melbourne ~ Twelve Apostles