The best of Shirakawago with kids
Shirakawago or Shirakawa Village is one of the most beautiful villages in Japan. Along with Gokayama, it's a UNESCO World Heritage Site. The gassho-style houses, with their thatched roofs and the location (between mountains and rivers), make it unique. Continue below to know more about Shirakawago with kids!
* this post contains affiliate links – they don't cost you anything but give us a small commission
Where is Shirakawago?
In the Chubu region of mainland Japan (the central area of the main island), near Nagoya (around an hour away) and Takayama (about 20 minutes away).
You can't get there by train. You'll need either a bus or a car. We drove, as it's often cheaper if you're in a numerous party, as we are.
But either way, you can check a few prices here!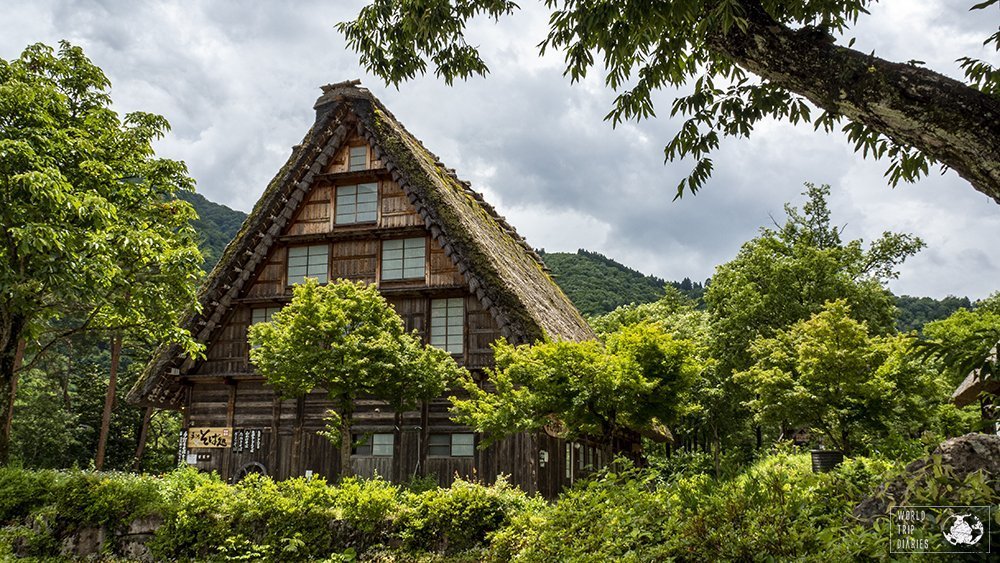 What makes Shirakawago so special?
It's always cited as one of the most beautiful villages in Japan. When it snows, it's even more beautiful (not that we've been there when it's snowing, but anyway).
The gassho houses, with their very steep thatched roofs and the very natural feel to it – don't be fooled by the description, many of the houses are huge – and some have 2 floors!
I mean, the fact that it's a very traditional village but still very much alive and functioning is already a big deal, but did it have to be that photogenic?
By the way, the gassho-style houses are in either Shirakawago or Gokayama, so you can choose which to visit, or visit both!
You may also like: the best of Japan travel for families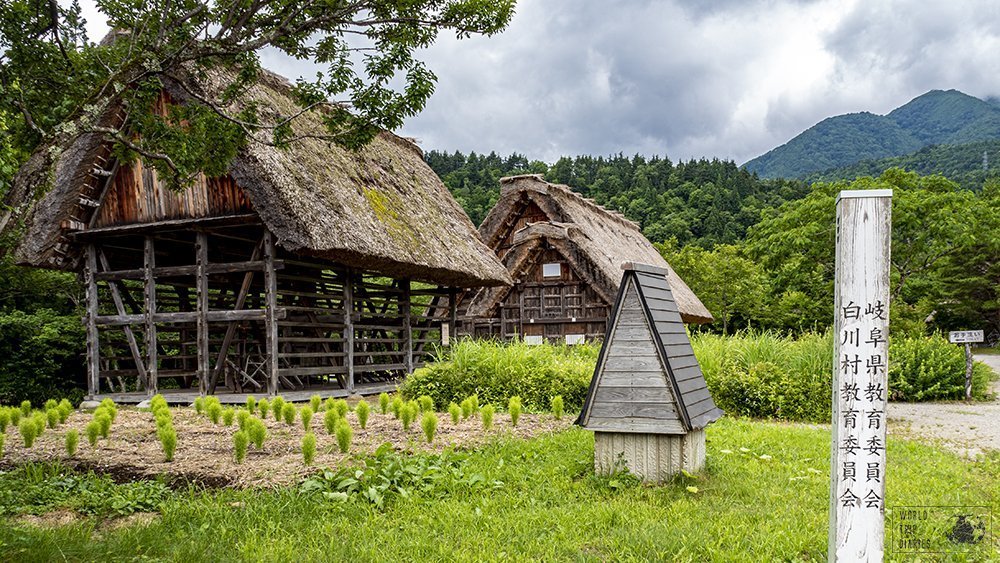 Things to do in Shirakawago for kids
OK, so I'm going to start by saying that we didn't do anything except for walk around. We chose to just wander because, man, it's just pretty. Also because everything is paid, so it'd be way too expensive to visit everything. And it'd also be very time-consuming and we only had a few hours there.
But the main reason was that every little house/museum showcases everyday items used in the Edo Period and it didn't sound like it'd be a great deal to see kind of the same things over and over.
But anyway, below are the things to do in Shirakawa with kids. For more details, check on the official site!
Jiba Studio Gallery: a little shop selling traditional arts and crafts. It's not a gassho-style house, though. Open from 9 am to 5 pm, closed on Mondays.
Gasshozukuri Minkaen Outdoor Museum: this is the only attraction we did visit and it was enough. We wandered through the museum (a village), entered houses, watched red-bellied newts, played with traditional toys and ate some nice snacks. Open from 9 am to 4 or 5 pm (depending on the season). It costs ¥600 per adult and ¥400 per child.
Wada House: The largest gassho style house. It has traditional artifacts and stuff people used in their lives during the Edo Period. Open from 9 am to 5 pm and it costs ¥300 per adult and ¥150 per child.
Myozenji Temple Museum: the olden monk house now exhibits items used in the past. With a bell tower and Buddha statues, and a beautiful tree. Open from 9 am to 4 pm (depends on the season, though) and it costs ¥300 per adult and ¥100 per child.
Just a tip: it's a real village, where people actually live in. Be respectful, don't go into yards or peek into windows. Also, beware of cars – they do drive slowly but it's never enough to watch the kids.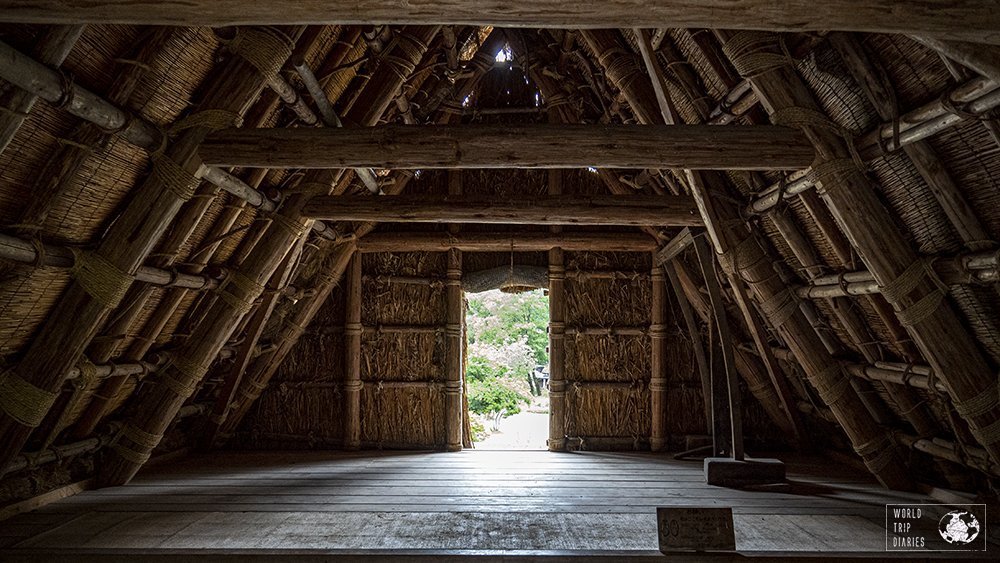 Day trip: Shirakawago with kids
Some people stay in Shirakawa for a night or two. There is accommodation available (click here to see them), but most people do it as a day trip.
Amongst the many options, two of the most popular are from either Nagoya or Takayama.
We decided to do it through Takayama due to the travel time. From Takayama to Shirakawago, it's less than an hour's drive whereas from Nagoya to Shirakawago, it takes a little over 2 hours. It's not absurd, but if you have the chance to get to know another city, and a city as pretty as Takayama, do it! Also, you can visit Gokayama, the other gassho-style village in the area!
I think it's a great day trip, honestly, unless you have the chance to stay in one of the gassho-style houses. Then that's a great experience.
But returning to the reason for it making a great day trip. It's not a huge village, it's easy to see it all in one day. And, honestly, I don't think the kids (even us, but mostly the kids) would be interested in walking around houses that looked the same for 2 days.
If you're not driving, you can always take a group tour or just hop onto a travel bus. They exist – just ask at your accommodation!
Best time to visit Shirakawa for kids
Even though Shirakawago is the prettiest during the winter (especially in snowy times), it's really cold and not easy to walk around (even if the snow is old – or especially if that's the case).
As it's a place where most of the attractions are out of doors, I'd do a very short trip or avoid it. Unless, of course, you're used to the cold. In that case, visit during winter – it's a fairytale scene. For the snow, visit between late December to early March.
Another great option is during autumn. All the trees are changing colors and it's definitely stunning. Also, it should be nice to walk around – not too cold yet) and not too hot. From around October to early December.
During spring, there are the cherry blossoms are in bloom and the pink flowers make everything seem romantic and pretty, don't they? It's peak season, but it can't be bad, can it? For the cherry blossoms, visit between mid-April to early May.
Summer is definitely not the best time. It's hot, and it's rainy, and it's all green. Guess when we were there? Yep.
But then, let me tell you: it was still stunning. It was good because, since it's not looking its best, it wasn't too crowded. It was a little too hot to be on the outside walking around – and we completely let go of the idea of climbing to the observatory – but inside the houses and tea houses, etc, it was nice and cool. So, if you don't like crowds, visit during summer – just avoid August, as it's school holidays.
To finish it: Shirakawa with kids
Shirakawa is a historically and architecturally incredible place. Perfect for some worldschooling activity. It's also so beautiful it does take your breath away.
The kids, though, said it was fine for the first 2 hours – after that, everything started looking the same (and it did, even for the adults). Even with loads of ice cream breaks, looking for newts, challenges for fining the most unique butterfly, etc, they got bored.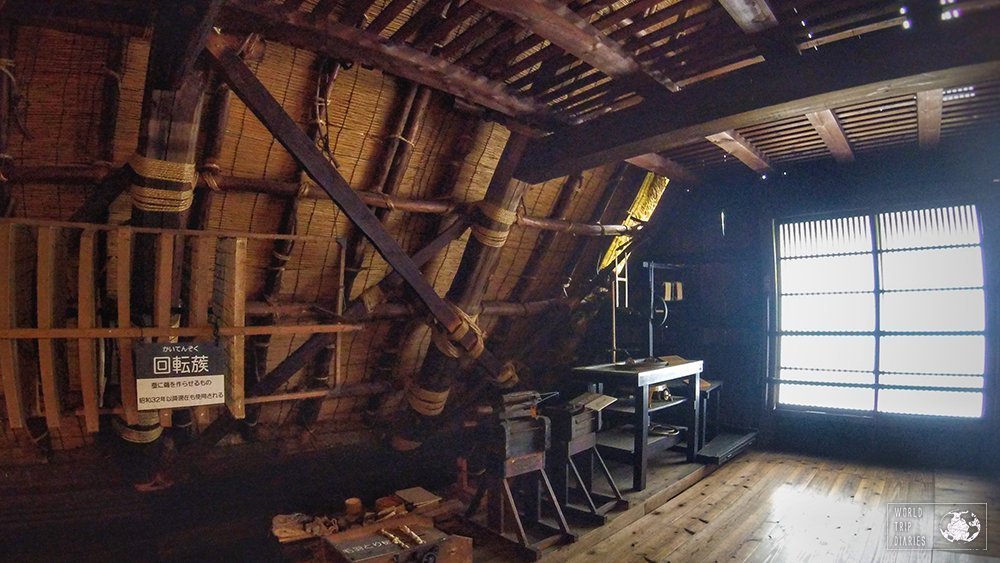 So, in the end, I think a day trip is really the best for families.
But, yes, it's worth a visit, as it's a beautiful, beautiful place to see!
City / Country

Minimun Stay
$ ~ $$$
Child-friendlyness
Best local transport option
Safety
Do we recommend it?
Shirakawa go / Japan

a few hours
$$
OK for kids
bus or car
safe as!
yes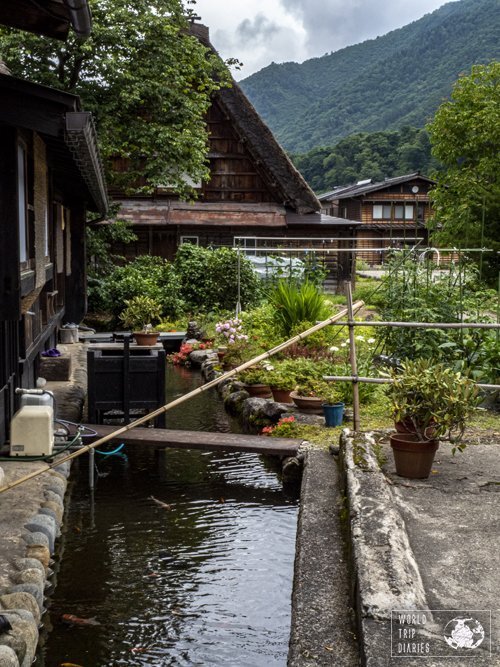 https://www.worldtripdiaries.com/wp-content/uploads/feat-shirakawa-japan-kids.jpg
287
815
Thais Saito
https://www.worldtripdiaries.com/wp-content/uploads/wtdlogo.jpg
Thais Saito
2019-10-02 20:32:46
2019-10-03 00:31:16
The best of Shirakawago with kids