Things to do in Nagoya with kids
Nagoya is a city in the center of Japan. Conveniently located close to Osaka, it's a fun place to visit. Continue reading to find all the best things to do in Nagoya with kids!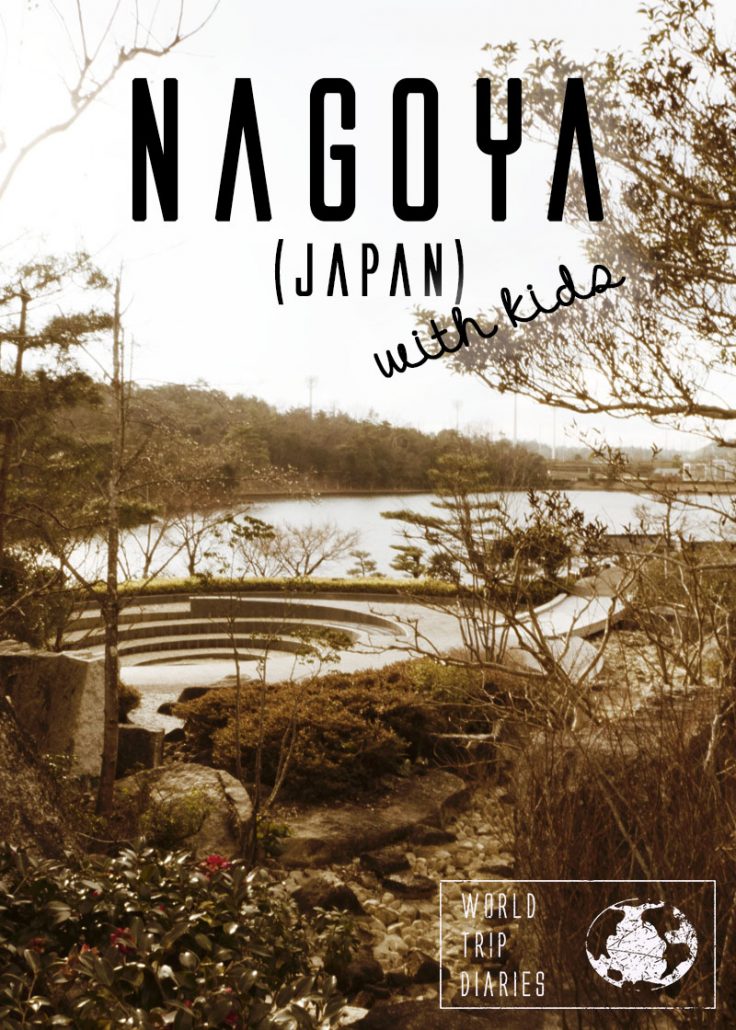 Click here to subscribe to our newsletter to be in to win a postcard and get access to our subscribers' only section!
* this post contains affiliate links – they don't cost you anything but give us a small commission
what to do in Nagoya
Nagoya is a big city and it doesn't lack in options of things to do. It's a city full of life and it's easier to get one travel-burned than to get bored.
Visit Satsuki and Mei's house (from the movie My Neighbor Totoro)
This is the one thing I really needed and wanted to do, and I'm so glad we managed to!
It's in the beautiful Moricoro Park, also known as Ai Chikyu-Haku Rinen Koen.
The house is absolutely gorgeous, beautiful, lovely, and perfect. Just as it was in the movie. They have the bucket with a hole and the acorns, clothes, real house things like plates, cups, and shoes (the actual girl's shoes as they were in the movies), and all that.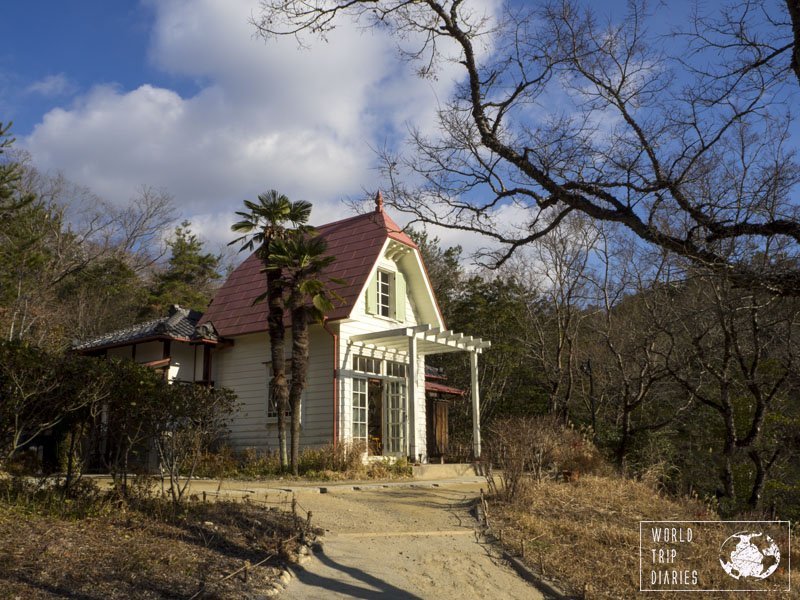 Buy your tickets online here and avoid waiting!!!
It's a bit far from Nagoya city, you'll need to take the Linimo train line, which is a bit more expensive (and also comfier) but the park is great and the visit to the house is cheap (¥510 for adults and ¥250 for kids up to 15).
Of course, there's a down-side and here it's the duration of the visit: 30 minutes only. You can roam for 15 minutes inside the house and then 15 minutes on the outside. That's is.
You can buy the tickets at Lawson, directly at the place or online!
Moricoro Park
The park where the house above is located is huge and stunning. We love it so much. There's enough parking spaces, and it's also easy to get to by Linimo train line, it's great. It has a museum, indoor pool, ponds, a bike track, playgrounds, one of the tallest Ferris Wheels in Japan, and a lot more.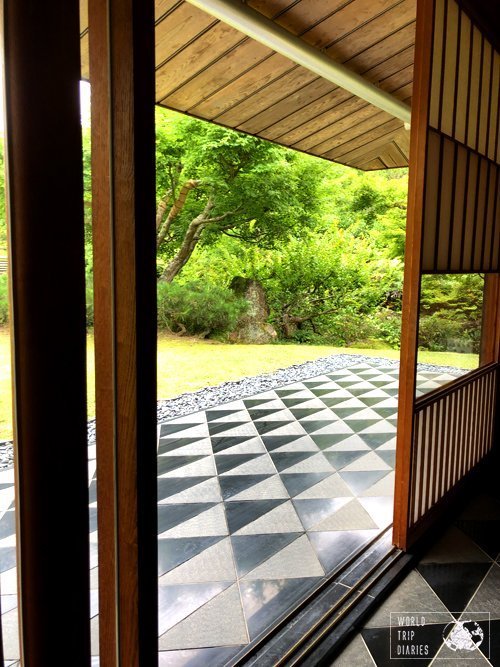 My favorite part of it is the tea house near the Totoro house. The lady who works there is so sweet, and the green tea with sweet (that's all they serve, matcha and wagashi) are delicious. Last time we were there, she gave us origami Totoro and I felt like crying. So cute.
Don't miss it. You need to enter and call, as she's often doing something in the kitchen area. The tea room is cool and peaceful, it's a blessing on a hot summer day.
Hoshigaoka Terrace
It's a mall, but a pretty cool one. It's all open, which may not be a very smart idea since Japan has very cold winters and very hot summers, but the mall is actually pretty cool.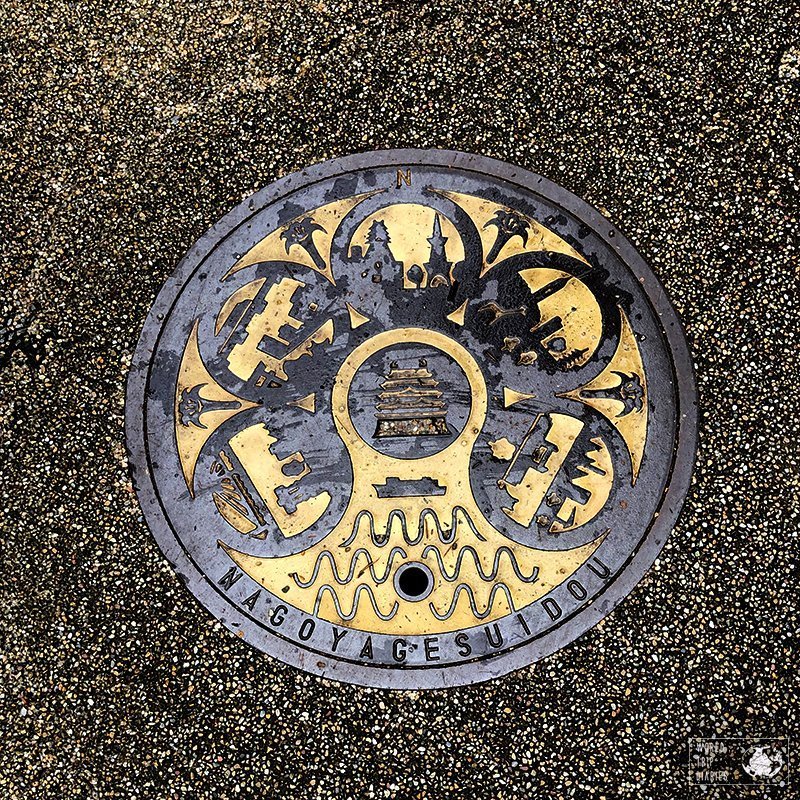 There are many brand stores, like MUJI, and a bowling alley. But the best are the restaurants. Don't miss the delicious tonkatsu (crumbed pork fillets) near the bowling.
Japanese food Cooking Class with Bonza Cooking Class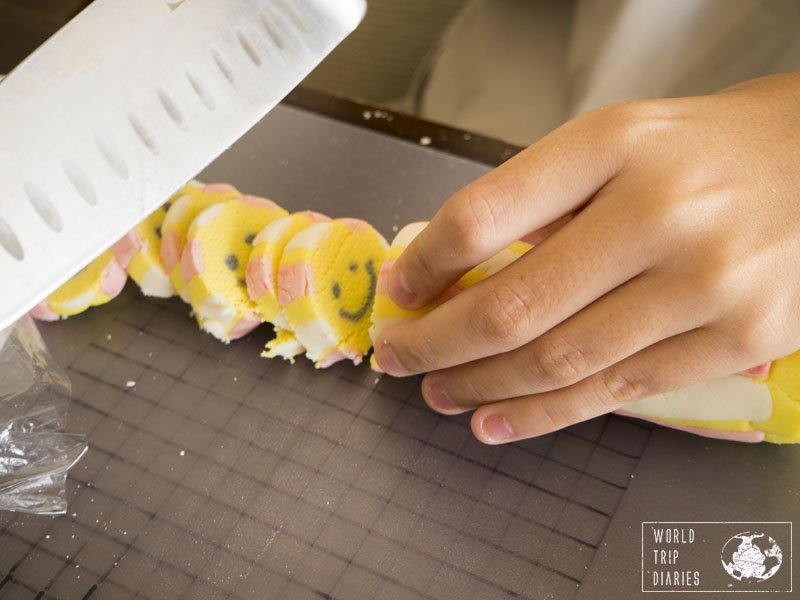 We learned how to make some delicious food with Ayano-san from Bonza Cooking Class.
I don't believe there's a better way to learn more about the culture of a place than by learning about its food, so this was for the kids' education (and the parents') BUT it was also for fun. Cooking classes are almost always fun!
Unfortunately, Ayano-san has closed her cooking class but there are still many classes around!
Find a cooking class in Nagoya here!
Nagoya Castle
Nagoya Castle must be the biggest of the Nagoya attractions but, unfortunately, it's closed for the moment. I mean, you can go into the grounds (paid), visit Hommaru Palace, the shops, and the gardens, but not the main tower.
Hommaru Palace is stunning, though, and worth a stop. The inside is even prettier than the castle was before its closure for restoration. We took a leisure walk through it and loved it. They have these tablets with video information on each of the rooms and they are quite fun too.
Hours: from 9 am to 4 pm
Cost: ¥500 per adult (over 15)
Kinshachi Yokochô
This small vintage alley is full of little restaurants and souvenir shops that are clearly for tourists only, but it's pretty and worth a stop. It's just by the Nagoya Castle, so you can do both on one outing.
They have 2 different areas, with different opening hours – usually the same time as the castle hours.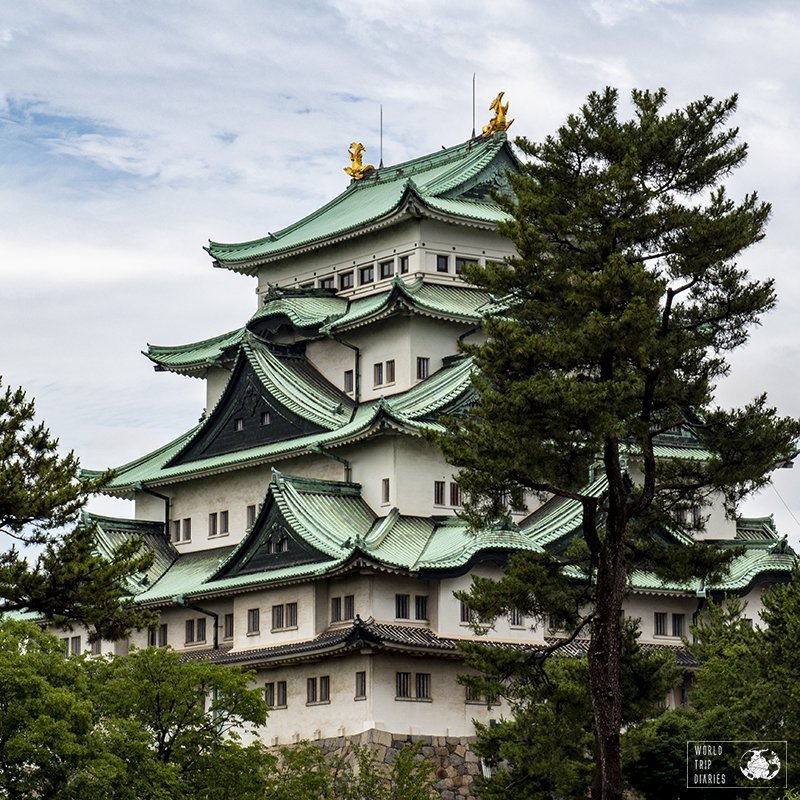 Nagoya Science Museum
Boasting the world's biggest planetarium, this science museum is really, really cool. Science museums are usually very cool, but this one is something cooler. We liked it even more than Miraikan, in Tokyo.
It's very hands-on and it's a lot of fun for kids of all ages – and for adults too!
Don't miss the science shows, even though they're only in Japanese, it's super fun. And the Deep Freeze experience – you enter a room with -30ºC (86ºF) and spend 5 minutes freezing your eye lashes. We loved it!
Hours: 9:30 am ~ 5 pm
Museum + Planetarium: ¥800 (adults), ¥500 (15~18); Museum only ¥400 (adults), ¥200 (15~18) and kids under 15 go for free.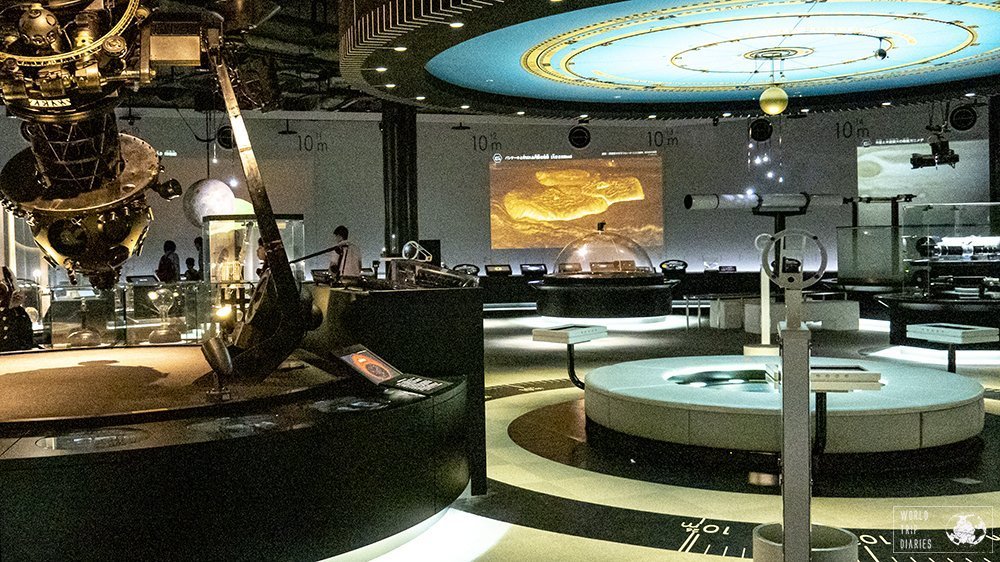 Nagashima Spa Land
OK, this would be a day trip from Nagoya, since it's in Kuwana, but it's a cool one. Imagine a theme park with some of the coolest roller coasters. This is it.
Even though the name completely denies it, it's a park for the adrenaline junkies. It's one of the coolest places to visit in Nagoya for sure, but best enjoyed for those over 130 cm (4.27 ft). We took the kids years and years ago and they didn't enjoy much, and since Coral is still not at the right height, we're waiting for a revisit.
They now have the kiddy area, but this is for small kids, and my kids are in the inbetween age, so it's not ideal. For more info, check their website (Japanese only).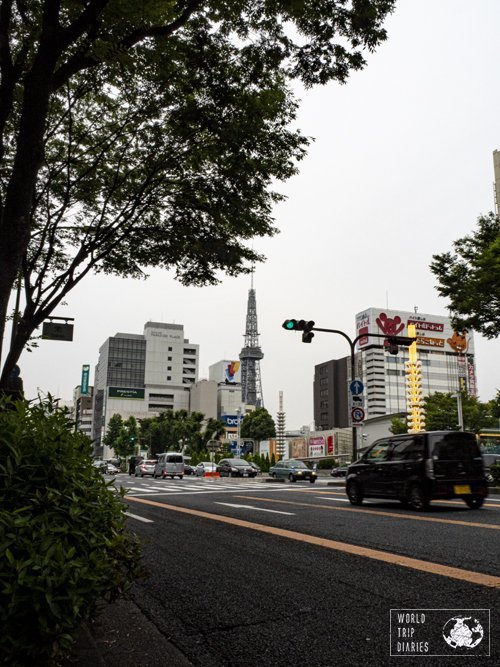 Port of Nagoya
We were expecting something like Odaiba but it wasn't. It was shabby and old and falling apart. They have an aquarium, probably the only building that was well kept, but we didn't enter because we avoid captive animal attractions now.
There was a Sea Turtle Conservation Center there, and it was free, so we decided to see it. It was awful, big turtles in tiny pools, and it was all dirty. Never again.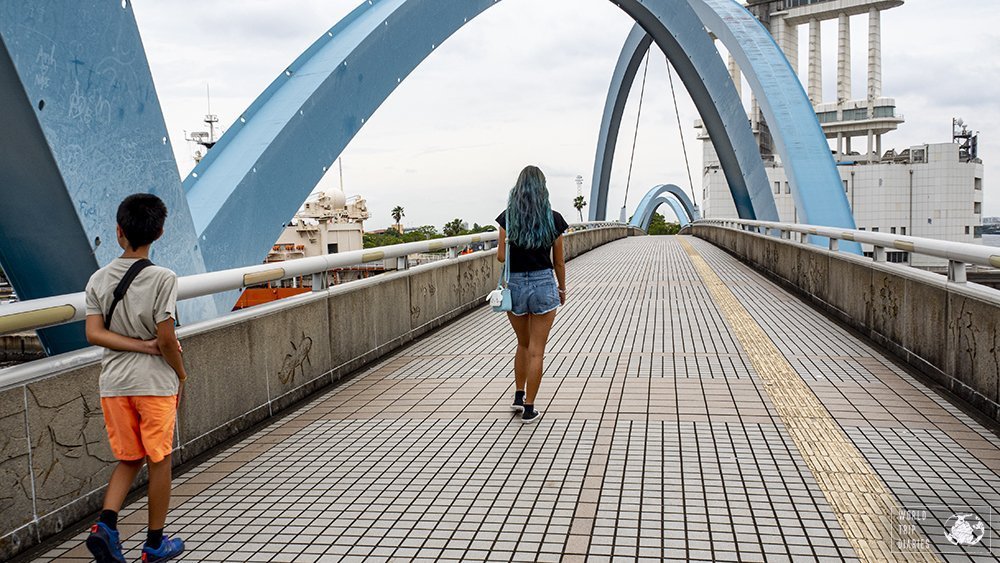 Sakae Area
This region is where all the brand stores, the cool and weird restaurants and stuff are. It's very alive day or night and you should visit it. We often stop at Outback Steakhouse for food when we're there (we don't have it in New Zealand).
This time, we found a small stall selling all things strawberry and it was just delicious! Walk around and you'll find whatever you want, seriously. From second hand stores to Don Quijote (best store for cheap souvenir and food), huge cosmetic stores and electronic places, karaoke parlors, there's everything.
Other things to do in Nagoya (or our Nagoya bucket list)
Maybe we'll have the chance to do it some other time… I hope we will! The list below is just some of the Nagoya attractions we MISSED!!! Bummed!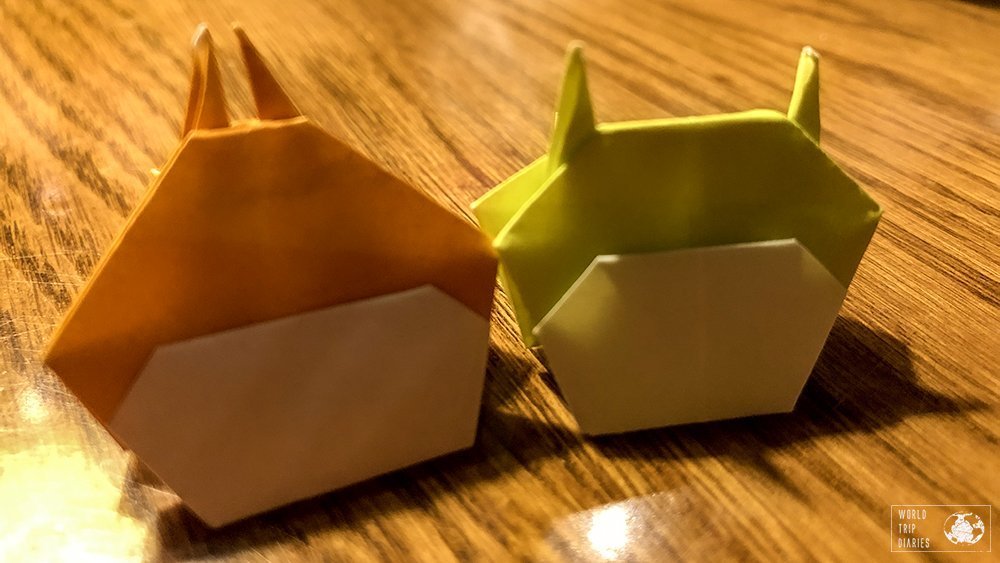 Visit Midland Square's observation deck
Take a photo of Nagoya TV Tower
Learn a bit at the Toyota Factory Museum
Spend a day in Shirakawago, the most beautiful village of Japan (Book your trip to Shirakawago here and don't miss it!)
If you like zoos, Higashiyama Zoo is huge and they have pandas, coalas, polar bears and more animals. We went once when the kids were very little, but now we don't visit them anymore.
You may also enjoy our comprehensive guide to Japan with kids!
Where and what to eat in Nagoya
You just can't miss Misokatsu. Nagoya's most famous specialty, misokatsu is basically crumbed and deep fried pork cutlets covered in miso sauce. It's delicious.
Ma Maison no Tonkatsu
Delicious tonkatsu (breadcrumbed pork) served with pickles, pork stock soup, cabbage salad, and rice. It's in Hoshigaoka Terrace, top floor, and it's worth the waiting line. If you're not vegetarian, this is a must. We loved it.
And as a bonus, their tea is great.
You can have your misokatsu there too.
Nagoya Gyoza Seisakusho
This wis a very small shop with a very tiny restaurant, but we usually bought the dumplings to eat at home. It was fairly cheap and it got even cheaper if you bought them to fry at home.
We love dumplings and we tried every one of their varieties. The shiso (a green minty Japanese leaf) is delicious and vegan. They make them so quickly – in 5 minutes we had our food ready, and it was very close to the apartment we rented.
Jyu jyu Karubi
Japanese barbecue, anyone? Again, not for vegetarians, but it's just so much fun to barbecue our own meat at our own table!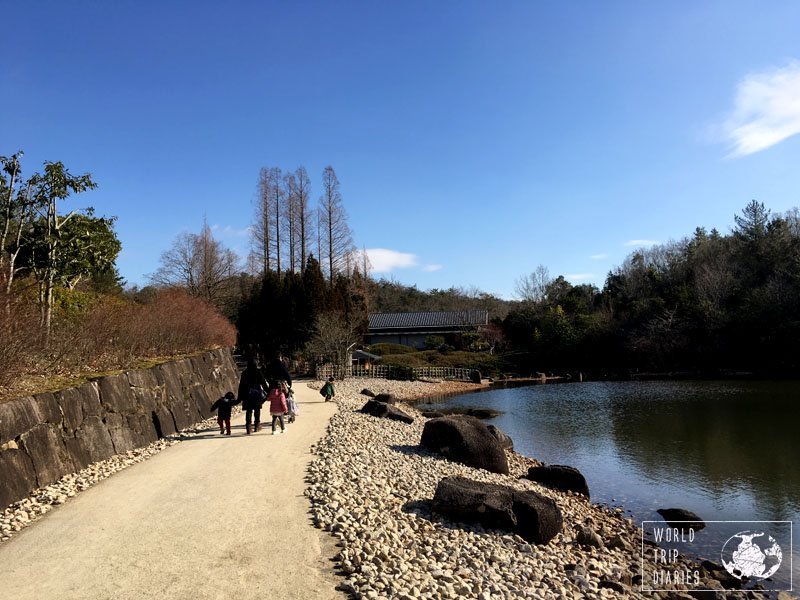 You choose your course, then order the meat on the tablet, and eat. The tablet also has some kids' cartoons, in Japanese. We love yakiniku more due to the fun of it than for the meat.
Gusto
It's a family restaurant and we had a take away there once. It's fairly ok to dine in too, super family-friendly. The take away was OK, nothing super good, but decent. It's a good and warm place to dine in on a cold (or hot) evening to enjoy a meal with the family.
There are also many international chains in Nagoya, like Hard Rock Café, Outback Steakhouse, and Fridays. We don't visit them usually, but they're there if you want a taste of home!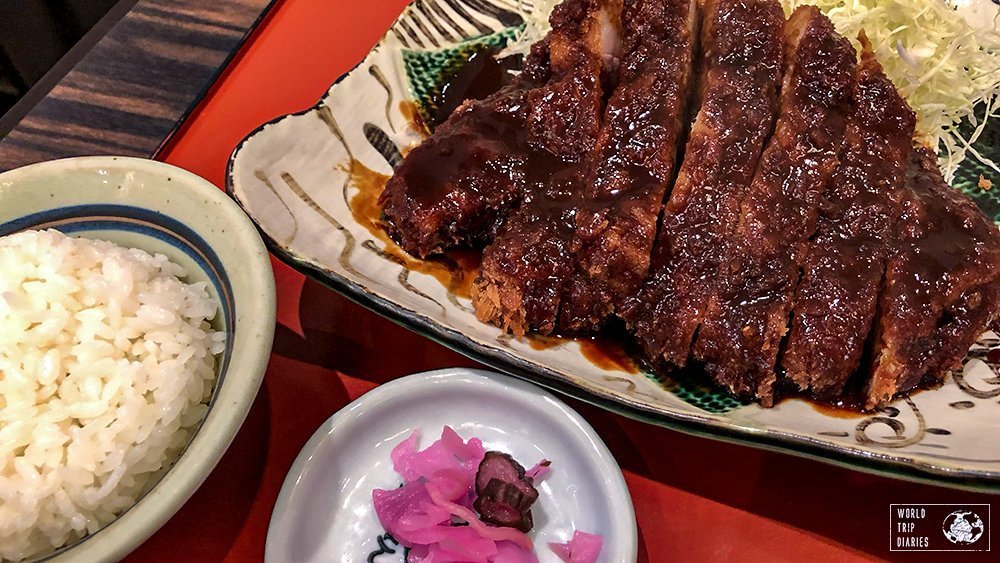 Yabaton
This is a katsu restaurant, and their misokatsu is to die for. So good, so good, so good. And big servings, too, which is unusual.
It's a little more expensive than other places, but the meat quality is better and it's very, very good.
Where to stay in Nagoya
We rented this apartment through Airbnb. The listing is no longer available! If you're new to Airbnb, click here to get a discount on your first booking – we receive a discount too!
The last time we went, we stayed in the Super Hotel, which was OK. I mean, the rooms were OK, but we had to make the upper bunk beds (?), they have amenities but they were only available during check-in time, and breakfast was just passable.
They have limited free parking spots. Their machine declined all our credit cards and we had to run out to withdraw money at the convenience store – with the same card.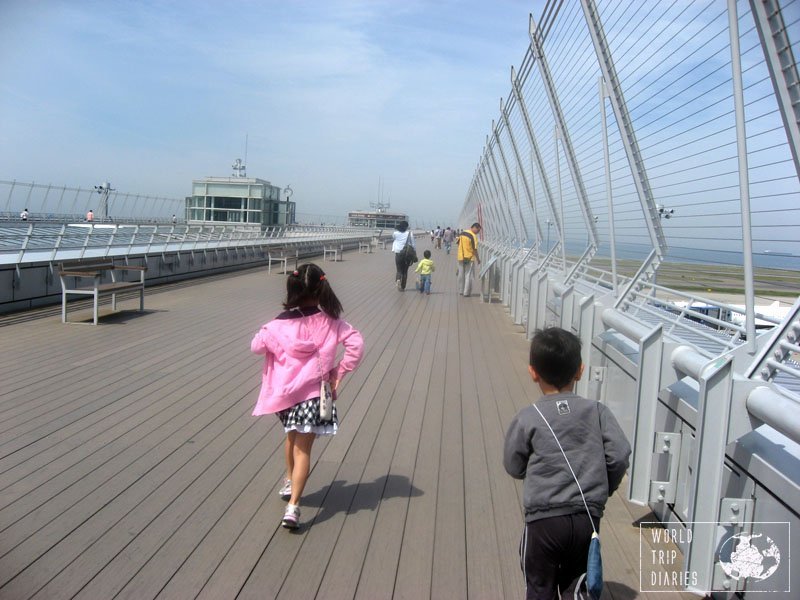 If you'd rather another hotel or hostel in the area, click here to find something for you! (affiliate link)
To finish it, is Nagoya worth visiting?
Nagoya (Aichi, Japan) is worth visiting, just like every other city, to be honest.
What sets it apart is its convenient location – in the center of Japan, and the big city status. It's a big city, but not as crowded as Osaka or Tokyo, so it may be an alternative – and there's an airport there too.
The house from the movie My Neighbor Totoro is worth a visit, definitely!
City / Country

Minimun Stay
$ ~ $$$
Child-friendlyness
Best local transport option
Safety
Do we recommend it?
Nagoya / Japan

A couple of days!
$$
OK for kids
Trains!
Super safe
Yes, for the Totoro fans out there!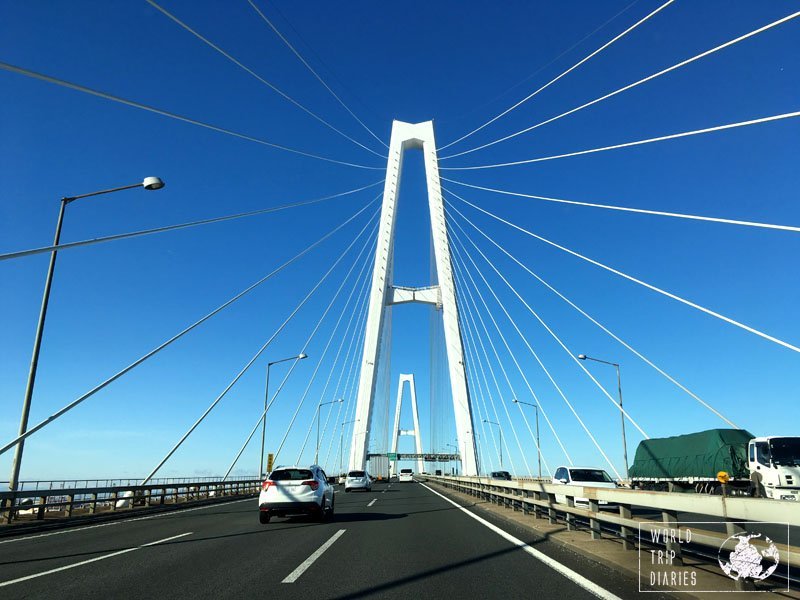 SaveSaveSaveSaveSaveSaveSaveSave
https://www.worldtripdiaries.com/wp-content/uploads/FEAT-nagoya-pt.jpg
287
815
Thais Saito
https://www.worldtripdiaries.com/wp-content/uploads/wtdlogo.jpg
Thais Saito
2018-02-13 16:55:14
2019-08-31 14:38:16
Things to do in Nagoya with kids