Modibodi Review: Menstrual Underwear for travel
What to do when you get your period on the day before your trip? Or during your trip? How to plan a trip if your menstrual cycle is irregular? What's the best menstrual product to have when traveling?
There are so many questions.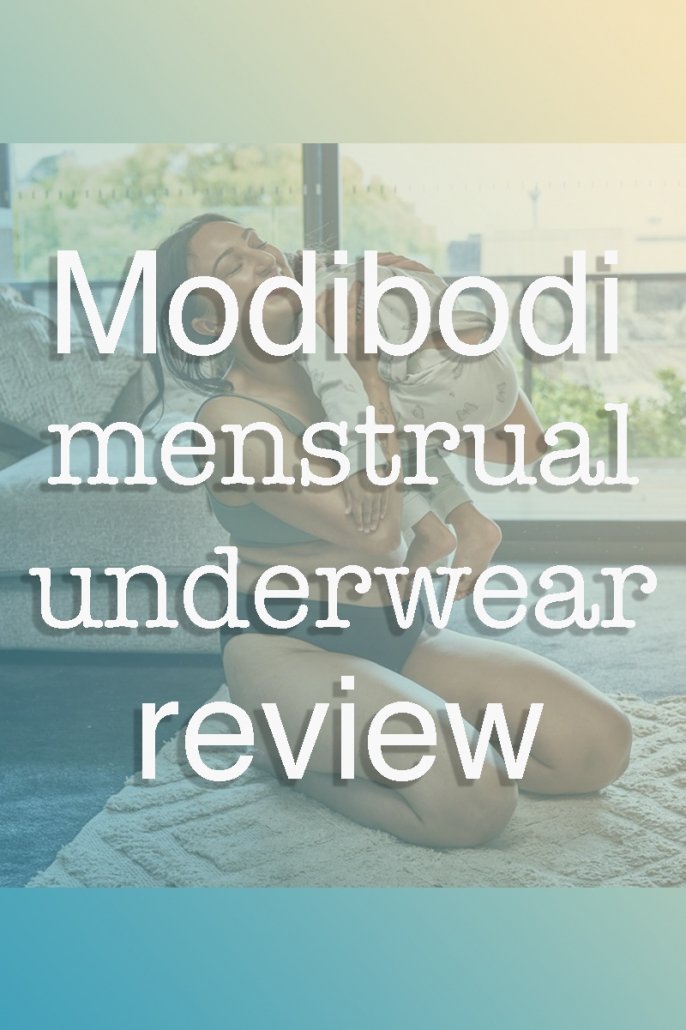 Honestly, my favorite go-to product is a menstrual cup. It's super tiny, flexible, lightweight, fits anywhere.
But I know some people can't – or don't – use them. My daughter, for instance, hates the cups.
When I found out about menstrual undies, I was a little skeptical. But decided to try anyway – at least for my daughter because I was happy as happy can be with my menstrual cup collection.
Grab your Modibodi coupon here!
Modibodi period panties review
The undies look pretty cute, they aren't bulky (not any bulkier than the regular disposable pads, anyway), they don't smell, and they can be machine washed. She loved it so much that she asked for more.
She didn't need to carry a pack of pads when we went out. She needed one or two extra and she could just throw them away and rely on the undie itself later in the day. That way, she doesn't need to carry a bloody panty home if she didn't want to.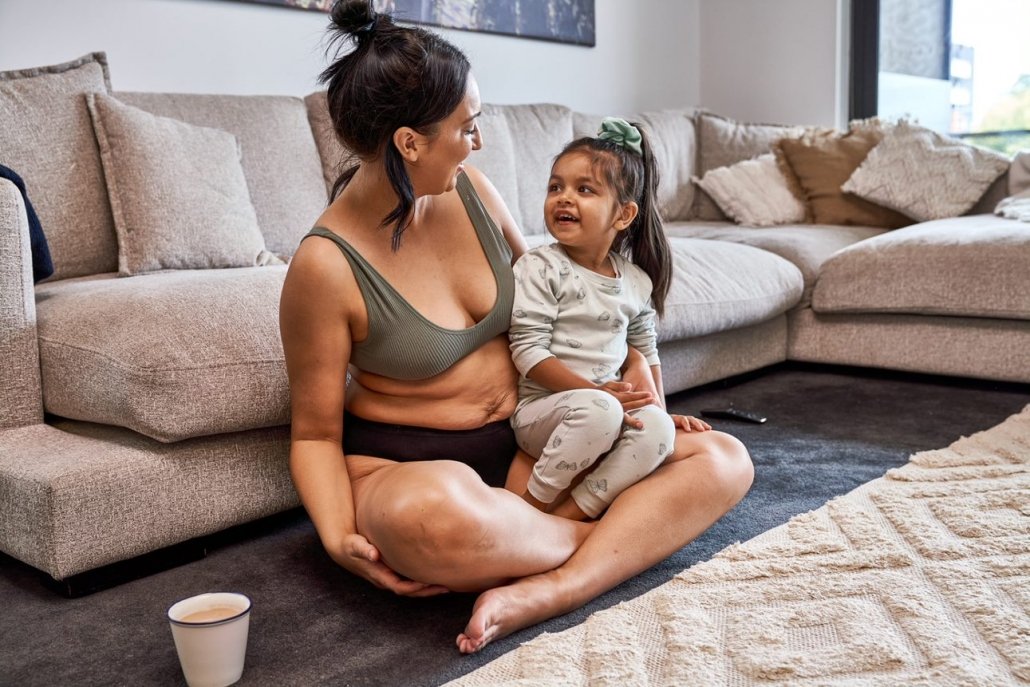 It's also absurdly comfortable. We don't need to worry if the pad will move or leak or whatever. It doesn't even feel wet, which is great.
And it's so reliable! We've never, ever, had any leaking. Ever. And it's been 2 years.
When I decided to get some for me, I just wanted a few to wear to sleep and to go out when the flow was too heavy (almost all the time, honestly). That was just as a backup to my cups. Nowadays, I wear the cup only when the flow is super heavy or when going out. The rest of my period is based on my menstrual undies. I do believe that's the best couple ever invented.
If you'd like to buy yourself some ModiBodi panties, click here for a discount!
Modibodi period underwear for travel
We've carried the Modibodi panties around on our last trips and they worked great. No need for carrying pads and extra things – you can wear those as your usual undies, not only for when you have your period. I tend to only have them when the trip is scheduled for the same time as my period. When the menstruation's over, I simply keep on wearing them.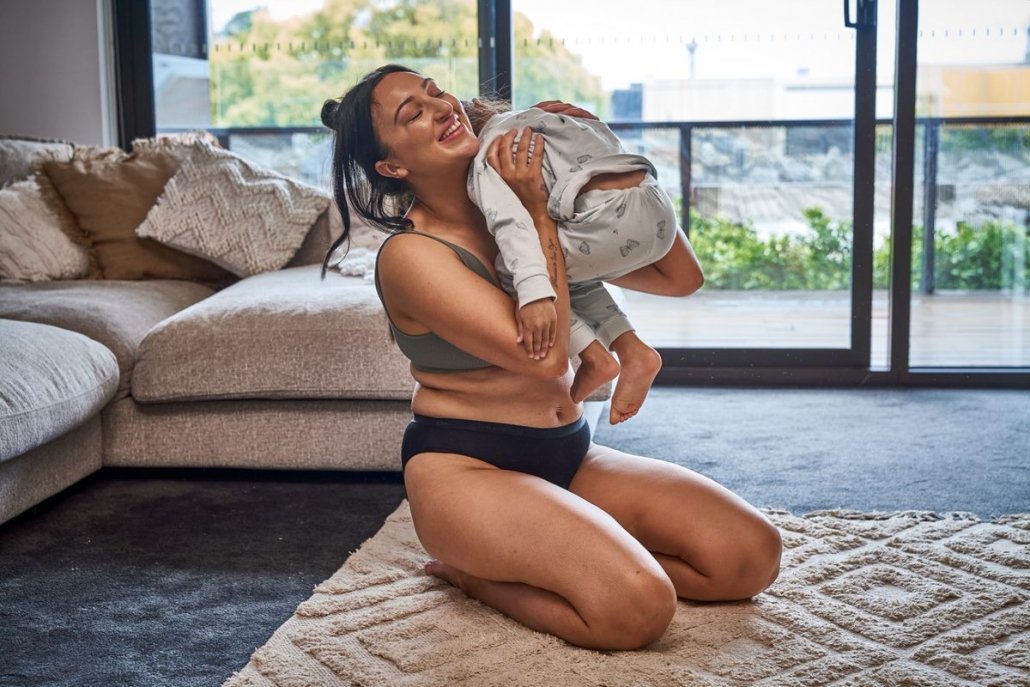 They aren't any bulkier than a thin disposable pad + regular underwear and I honestly don't even feel the difference while wearing.
But there are 3 main 'problems' for travelers:
It's heavy. Not a problem for everyone, but if you travel light or if you carry a lot of things, it can be a hassle. 
They're also a little bulkier than normal underwear. It's not absurd, but it takes the space of 2 regular undies. 
No dryer – which is understandable, but not ideal. I mean, where my regular undies dry in around 3~4 hours indoors, the Modibodi undies tend to take about 12 hours to be completely dry. 
But here's the thing. You can wear one, shower, put it to dry in your hotel room and it'll be ready for the next day shower. It's not a deal-breaker, but if you plan to wear only them as your menstrual product, you'll need around 2~5 per day, depending on your flow. Who really wants to hand-wash 5 undies every day? 
How many pairs of period underwear do I need?
I bought a Moderate-Heavy flow set for me and for my daughter. She also has 3 moderate flow panties that we bought on a sale. 
While there isn't the right number, as it depends on how you're going to make use of them, how heavy is your flow, and all other questions, I'd buy one of the sets. They come with 5~10 undies. Also how much you can spend, as they are expensive. For a discount, grab your coupon here!
My daughter has a light flow, it only gets heavy for a day – but it's long and it can last for 2 weeks (seriously). She has 10 undies and I wash them when I'm washing delicates and hang dry. Unless we go out, she doesn't need to wear disposable pads ever.
My flow, on the other hand, is short and super heavy. I get 3 days of the heavy period, then 1 or 2 days of light flow. On the heavy days, I had to change the underwear around 4~5 times a day, which is not good. But pairing up with menstrual cups, it works great. I never had to change the panties during the day.
Modibodi washing
Cleaning is easy. They're machine washable. We wear them, rinse off the blood in the shower, then put to wash.
If we're home, we use a delicates laundry bag and air dry.
BUT. We have machine dried them. Well, sometimes it's our last day in a place or we only have a few undies and need them quickly, so we accepted the risk and put them in the drier, on the cold setting. There was no real damage that we could see but the elastics did crinkle a bit.
A normal machine wash and air dry. That's all it takes. No special soap, no hand-washing, no soaking, anything. I wash them along with our regular clothes most of the time – not the whites. Haven't been brave enough for that yet. 😛
There are no leftover smells, stains or anything. The only time I did smell it was when I left it for 4 days waiting for a delicate wash. The smell did come off after a new wash and now I just toss them with any other load so they won't be there hanging for too long.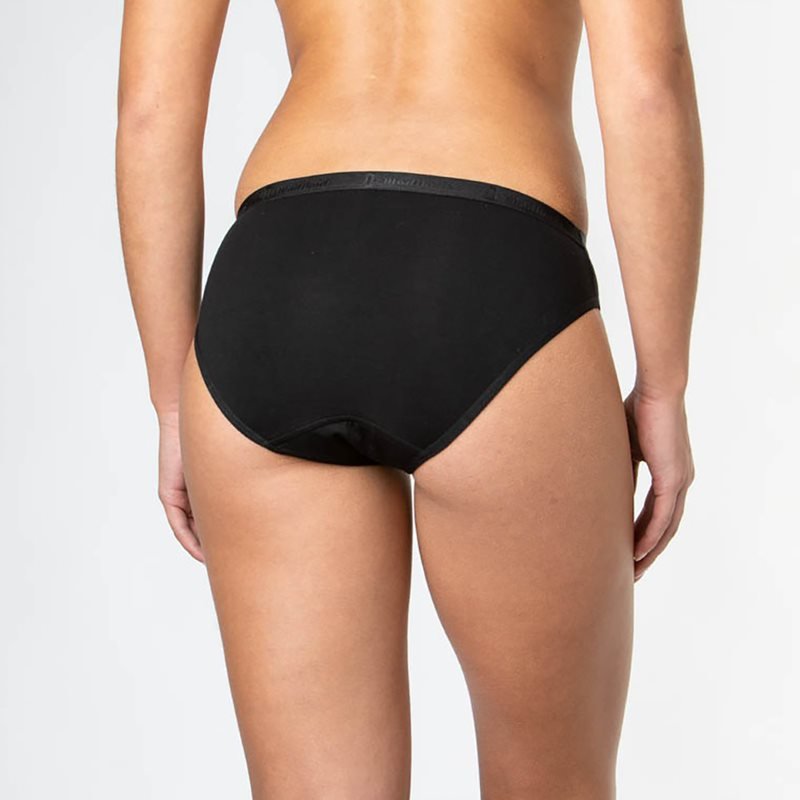 Period panties: yes or no
We absolutely love them. There's no going back to a time before them. They're ecological, easy to wear, to wash, and they are cute.
Don't forget to click here to get $15 discount on your Modibodi purchase! It's your Modibodi Coupon!
We recommend them wholeheartedly. They are worth every penny. I mean, mine are 2 years old and almost new – I expect they still have a few years in them. If I'd sum up all the money I'd spend on disposable pads and tampons, it'd definitely be more than the price of the undies.
And they are simply awesome!
https://www.worldtripdiaries.com/wp-content/uploads/feat-modibodi.jpg
287
815
Thais Saito
https://www.worldtripdiaries.com/wp-content/uploads/wtdlogo.jpg
Thais Saito
2020-07-07 19:44:15
2020-07-07 19:44:17
Modibodi Review: Menstrual Underwear for travel