Letters from friends – Lots of Planets Have a North
Today is the day for a special post.
Argey Daughter from Lots of Planets Have a North wrote my kids a letter, telling them all about her favorite places in the world. She's been traveling with her family too! I love hearing about kids' experiences from them.
So, without further ado, here's the letter!
---
Hi Travelling Kids,
My mum asked if I could write you a letter to let you know my favourite places that we've been since we started travelling. 
We started travelling about 18 months ago and have seen so much, so it was actually really hard to choose. So here are probably my four favourite places.
The Smithsonian Museums – Washington DC, USA:
I enjoyed the Smithsonian Museums because they were all really interesting. I also found them really fun to go, but my favourite one was the Space and Aeronautics Museum. They had a real space rock, which is quite incredible when you think about it.
America:
America had so many fun places to go and great things to see. We went to so many places and did so many things; Orlando, Charleston SC, New York City (where we stayed right on Manhattan near Central Park), Maine (we were in the mountains in an old camping cabin), we went to the Oklahoma State Fair, and explored a dinosaur park in Texas.  I personally enjoyed Washington DC and LA, but one of my other favourite places was Alcatraz. Alcatraz is an island just off of San Francisco bay, and it used to be a prison. It was so cool and super interesting. 
Greece:
I absolutely loved Greece. It was so hot and sunny (and we had been travelling non-stop for almost six months when we were there) that we spent most of our time in the resort swimming. I learned to snorkel when we were there and all the teeny tiny shells at the beach were amazing. I also loved going into Athens (on the one day we did) to see the Acropolis. it was so cool. We climbed on to a rock cliff to get a cool view.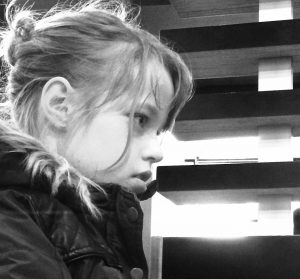 Italy:
If I had to choose my favourite place we visited in the last couple of years (which would be hard cause everywhere was awesome) Italy would be super close to the top of the list. I enjoyed the food, the sights and speaking some Italian but most of all I loved the Leaning Tower of Pisa. Pompeii was also really, really interesting. It's this place town that people lived in back in ancient Roman times, but it was destroyed when a nearby volcano exploded.  They found the ruins not that long ago, and they are still excavating some of the homes. 
Anyway, I hope you get to visit some of the places that we've been. We've learned so much. And I hope we get to go to some of the places you love to.
From ArgeyDaughter from lotsofplanetshaveanorth.com
---
Thank you, Lots of Planets Have A North crew! We loved the letter and we'll try to see them all!
If you would like to send us a letter too, we'd love to have them! Send them out to thais@worldtripdiaries.com !
https://www.worldtripdiaries.com/wp-content/uploads/FEAT-letters.jpg
287
815
Thais Saito
https://www.worldtripdiaries.com/wp-content/uploads/wtdlogo.jpg
Thais Saito
2017-08-02 16:53:32
2017-07-27 14:20:27
Letters from friends – Lots of Planets Have a North