We've received another letter, this time from the lovely family from Four on a World Trip!
They live in Paris and are preparing for a long round-the-world vacation!
Here it goes!
---
Dear World Tip Diaries Family, 
I heard that your journey will bring you to Paris in a bit? That is so exciting and you can be sure that you won't get bored here, there is plenty to do and see! 
You should start your trip with visit of the famous Louvre. It doesn't sound that great, but it's super fun when using the their Audio Guide; it's actually a Nintendo DS with tours also adapted for kids. Interesting as well, kids under 18 don't have free admission and from Oct-March it's free for everyone on every 1st Sunday of the month.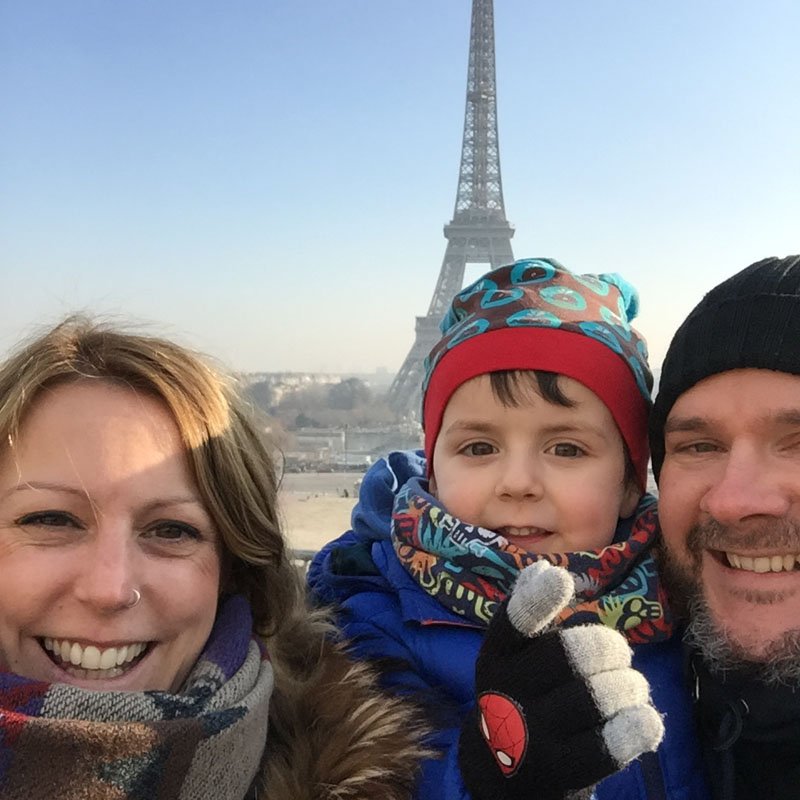 If you are up for outdoor activities, you will love the Jardin d'Acclimatation and the Parc Floral. Both parks are just next to Paris and are very accessible by public transportation. The Jardin d'Acclimation is a combination of zoo, playground, garden and amusement park while the Parc Floral is more focused on plants from all over the world. But it has also the probably biggest and coolest playground of all Paris! Both parks are great to spent an entire day, you can do picnics and have a really good time. 
I hope you let us know when you go there, we'll happily join! We would love to share a picnic and prepare nibbles and snacks from France and Germany for you 🙂 
When visiting Paris and you're tired from walking, make sure to take a break at "la denier bar avant la fin du monde" – the last bar before the end of the world – and you guess right, it's a place to completely geek out; the nerdiest place in Paris with tons of board games, movie soundtracks and items from film sets – they even have an iron throne and a R2D2! 
A bit off from the center but still in Paris is another area that you should check out: La Villette! It has different interesting spots: First you have the Parc la Villette, a rather industrial park with activities and nice places to do picnics in summer. Also, the Philharmonie de Paris and the Cité des Science et l'industrie are in Villette, both are having courses, activities and events for kids. I am sure it could be a great asset for your homeschooling activities! We did some in both and really enjoyed it.
My last advice is to check the current exhibitions and conventions; when you are here. There is really cool stuff going on! Paris Video Games, Star Wars exhibition, Paris Manga, Lego, Dragons and also more local conventions like the Agriculture Salon – where all French regions including the oversea departments are showing what they do: lots of food and drinks, but as well trucks and many animals. We love it; not at least cause you can snack yourself through the event due to all the free samples of local products haha 🙂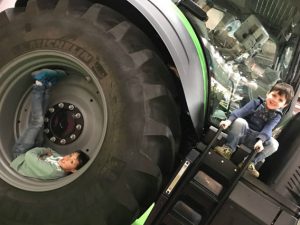 If you need more ideas on what to do in Paris, check out the list of 75 off beat Paris tips that we've put together or the Paris section on our blog.
I hope to see you soon in "our" city, I am sure you'll enjoy it. Let us know when you're here! 
Take care and safe travels,
Jonah, Anton, Laurent and Lena
---
We will contact you guys when we get to Paris IF you guys are still there, of course!
Thank you for the letter, we love it!
If you have a letter for us, send us along! We'd love to receive it!
https://www.worldtripdiaries.com/wp-content/uploads/FEAT-letters-1.jpg
287
815
Thais Saito
https://www.worldtripdiaries.com/wp-content/uploads/wtdlogo.jpg
Thais Saito
2017-08-09 16:36:22
2017-08-08 15:01:35
Letters from friends - Four on a World Trip