Things to do in Rotorua with kids (New Zealand)
Rotorua, New Zealand, is one of the most geothermal-active places in New Zealand, which means loads of thermal pools, volcanos, geysers, but also the characteristic sulphuric smell (or better put, the fart smell, as my kids say). Here you'll find the best things to do in Rotorua with kids (New Zealand).
It's in the middle of New Zealand's North Island and it's full of culture and nature! Find out more about the Rotorua attractions!
* This post was updated in 2019
Where to stay in Rotorua with children (or not)
It was a funny week, with roadworks that made it impossible for us to park our car in the driveway (or even near the house) of the house we rented. On the day we arrived, after 7 hours on the road, we couldn't park nor enter the house due to work on the driveway so we had to leave and come back 3 hours later to find out they weren't done. We needed to ask the supervisor to move the truck – which he did, but it took around 15 minutes.
Then, 3 days later, we were told not to use the flush. And on the day after, we were awoken by a knocking on the door saying that if we didn't take the car from the driveway now, we wouldn't be able to move it for 3 days. It wouldn't work since we needed to leave on the following day.
When did another person come knocking on the door because she'd also booked that house?
That means we parked the car a block away – not easy loading the car, but a nice exercise.
It was one of our Airbnb downfalls, honestly. But we still love Airbnb, and if you haven't tried it yet, click here to grab a discount on your first booking! We also receive one!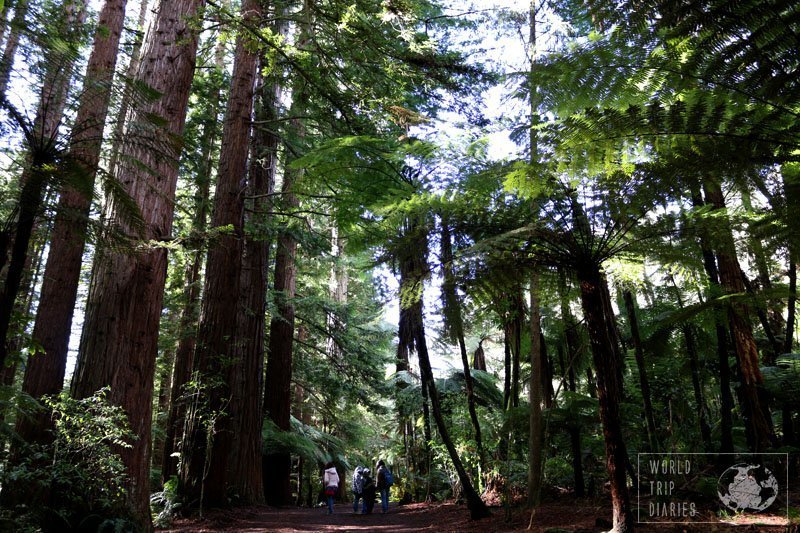 What to do in Rotorua for families
Below is the list of activities in Rotorua that we actually did. It includes the paid and free things to do in Rotorua, and tourist attractions!
The Buried Village of Te Wairoa
While in there, we visited the Buried Village. You can check our review here. Basically, it's a village that was buried when Mount Tarawera erupted and Lake Rotomahana exploded. Yep.
Isn't it such a great description?
They have a small museum and the most awesome little walk that ends in a lovely waterfall. I thought it would be super morbid, but it wasn't! It was a nice, well thought of outdoor museum (well, there's an indoor part as well, but the outside part is amazing). Well worth it!
It's one of the best activities in Rotorua for kids.
Cost: NZ$ 75 for a family entry
Lake and Mount Tarawera
After all that, we went to visit Lake Tarawera and its volcano because we wanted to see the volcano (it's big and it has 3 domes) but we could only see it from far away, across the lake. It was still impressive. Kinda scary after reading that it's still active, though.
Cost: It's free to visit, but if you wish to take a boat to get closer, you'll need to pay. The price depends on your provider.
Green Lake and Blue Lake
On the way to Tarawera, we stopped by the Green and Blue lakes. They're one next to the other, the blue being larger. On a cloudy day, both of them look gray. On a sunny day, you can see the difference, though I'd say they're both blue. It might just be me, but anyway.
The Blue Lake is fine for swimming, and the cold waters aren't smelly. We didn't because it was really cold, but we saw people swimming.
Cost: Free! It's one of the free things to do in Rotorua!
Sulphur Point
We visited Sulphur Point too. It's a free walkway that passes through a thermal area, pretty fun – but very smelly.
Melissa (12) didn't like it. Joao (11) said he hated it, but he laughed a lot. The younger 2 had loads of fun. It's a short walk, it took us around 30 minutes but we stopped everywhere and spent lots of time with each different thing: there was boiling mud, laughing pool, the milky blue waters, yellow ponds, smoking holes and all kinds of stuff.
It's a great place to visit in Rotorua, with kids or without. And as a bonus, it's free.
Cost: it's one of the greatest things to do in Rotorua – FREE!
Te Puia
Te Puia is another thermal area (Whakarewarewa village) and is where the Pohutu geyser is located. So if you want to see the geyser (Rotorua), this is the place to visit!
There are different passes, that give you access to different shows/food/attractions (see prices and plans here).
We did the Te Rā + Haka, which gave us a day pass with access to the park, a 1 hour guided tour, and cultural performance, and cost NZ$ 198 for a family of up to 6 people.
We loved it! It's a big park, with great walks, geysers, smoking rocks, warm stone floor, bubbling mud pools, small colorful ponds, beautiful river, and many native plants and māori sculptures.
The cultural performance was beautiful, I loved it. I wish it was longer! You can see our full review here!
Cost: prices vary. Prices start at NZ$ 151 for a family pass.
Redwood Forest
The last place we visited was the Redwood forest. Can you imagine a fairytale forest? This is it. Tall trees, little milky blue creek, the sunshine coming through the trees, birds, and sticks. Did I ever tell you how my 2 younger kids are obsessed with sticks? Well, there you go.
The smell was delicious – oh, if we'd known it'd smell so good, we'd have visited it every single day of our stay.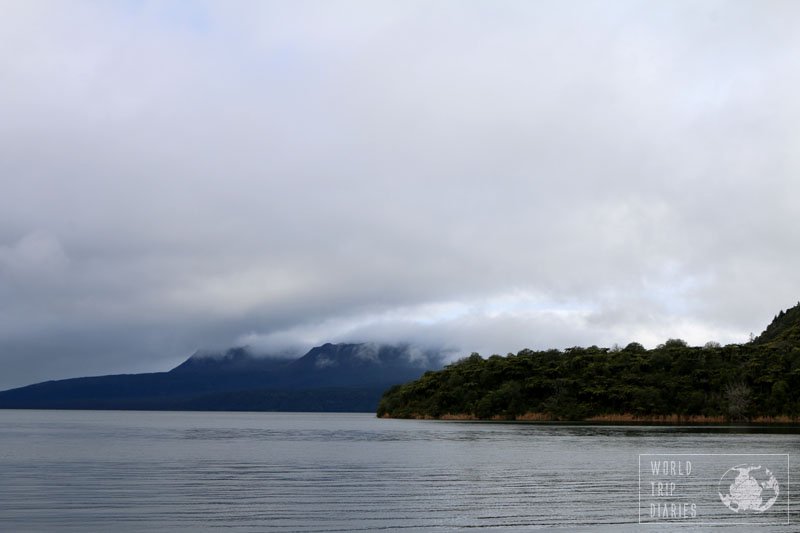 It's huge and amazing. I loved it! It's full of different walks that range from 30 minutes to 8 hours. The 30-minute track is very easy, and gorgeous.
This is one of the best free activities in Rotorua, whether you have kids or not!
Cost: It's free unless you want to do the canopy walk. We didn't.
Other Rotorua Tourist Attractions – that we didn't do
There were many more things in Rotorua, but like almost everything in NZ, they were mostly very expensive and we had to give them up.
Wai-o-Tapu – full of colorful thermal and mud pools.
Rainbow Springs – an amusement park.
Rotorua Luge – it had a better price than the one in Queenstown, but we didn't try any of them.
Zorb and Org – if you want to go down a hill inside a giant ball…
And there is a lot more in the area and close by!
Find some great deals for Rotorua activities below!
Getting to Rotorua
Rotorua is in the middle of the North Island, easily accessible from anywhere, really.
The distance from Rotorua to Auckland is 229 km (142 mi) and it takes around 3 hours by car.
To finish it…
I think there's one down-point in all the Rotorua we saw: litter. There's plastic, cans, and paper EVERYWHERE. Super sad.
But overall, it's a fun place to be filled with incredible touristic attractions and points of interest. It's definitely worth a visit if you're touring NZ!
City / Country

Minimun Stay
$ ~ $$$
Child-friendlyness
Best local transport option
Safety
Do we recommend it?
Rotorua / New Zealand

2 days
$$$
Very child friendly!
Car
Safe, until the next volcano eruption
Yes!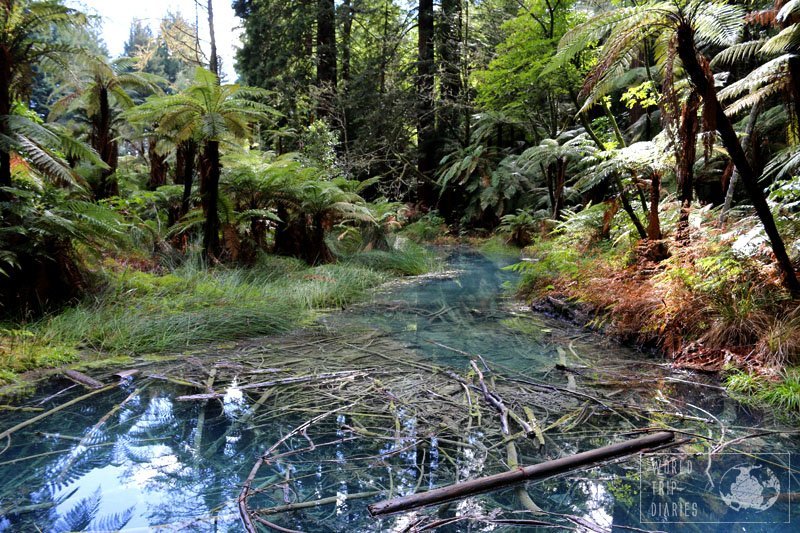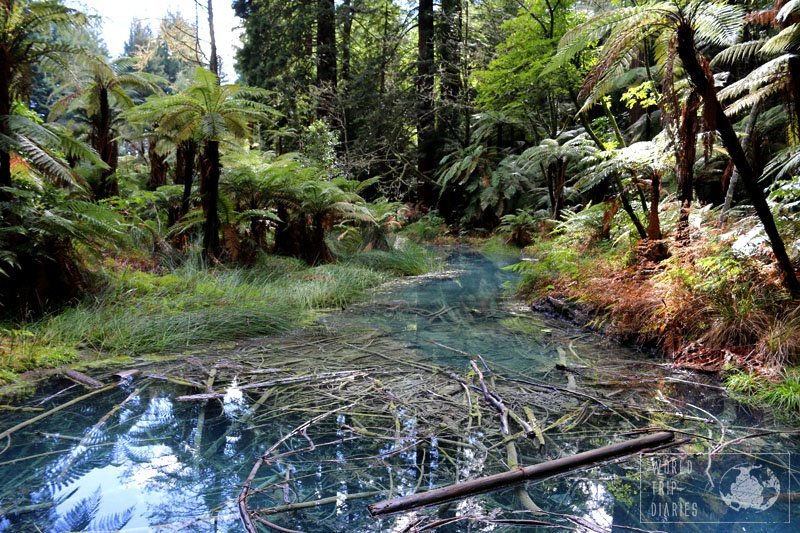 And our video!
Have you been to Rotorua? Tell us your thoughts in the comments! And don't forget to subscribe to our Youtube channel for more videos like this!
https://www.worldtripdiaries.com/wp-content/uploads/FEAT-ROTORUA.jpg
287
815
Thais Saito
https://www.worldtripdiaries.com/wp-content/uploads/wtdlogo.jpg
Thais Saito
2016-08-17 17:36:57
2019-05-06 16:56:02
Things to do in Rotorua with kids (New Zealand)