A Guide for Packing Light for Winter Travel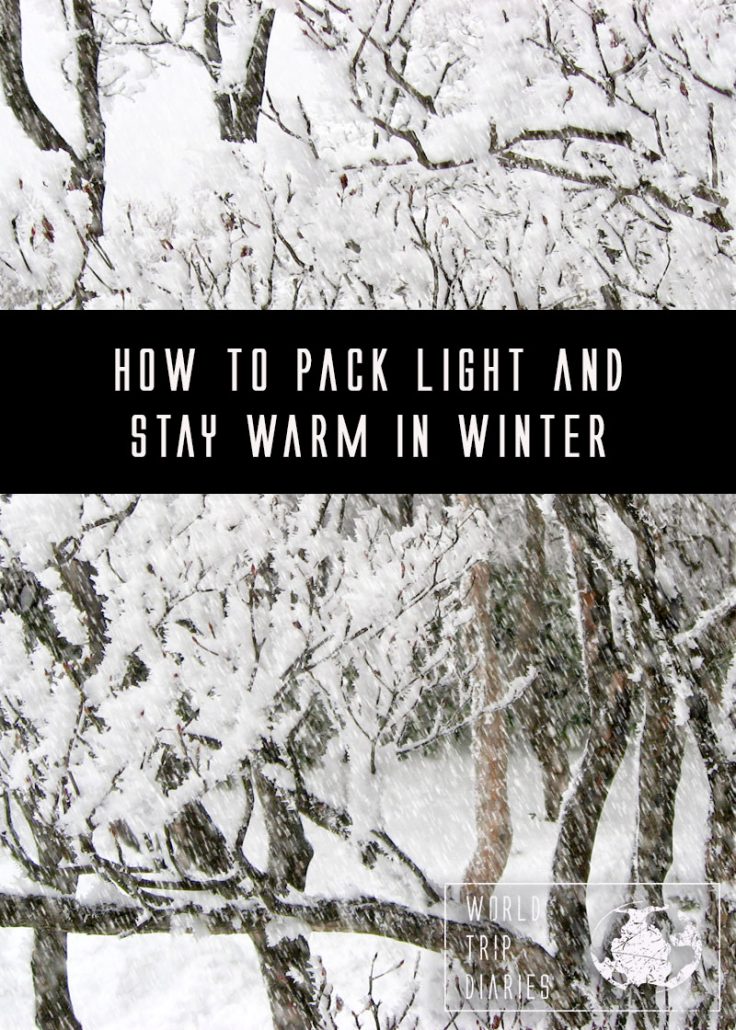 Experiencing a White Christmas was on top of my kids' bucket list. Well, we're fine with the cold, but not that cold. We weren't ready to give up carry-on travel, so we've gathered a few tips for people like us, who wants a guide for packing light for winter travel.
I feel very cold all the time. When it's a bit chilly, I need to be fully packed. That's why I avoided traveling during winter. And kids feeling cold and sightseeing are not a good combination. But it's possible to pack light and still be able to be warm even during winter times.
We want to be warm enough to go out and explore without needing to carry a lot of bags.
After a lot of research and chats with fellow travelers, we found some pretty cool things and without further ado, here they are.
* this post contains affiliate links, which cost you nothing but gives us a small commission.
So here's how you can pack light during winter
Take one good winter jacket
You can carry one on you or your hand anyway and it doesn't count toward your carry-on allowance. What you need to keep in mind here is that you'll want it to be a GOOD one. The warmer, the better, and if it's weatherproof, even better. Click to see one good option!
I like longer ones so that it covers my hips too and avoid the cold wind to get to me from my waist, but it's my opinion here. It does get a lot bulkier to carry.
Carry LESS!
It's not really like you'll be sweating and taking 5 showers a day to need 7 changes of clothes, so bring less! We're taking 4 for each person (counting what we're wearing!) so we can do our laundry once every 2~3 days as we don't always have dryers. Plus, when it's cold, the kids don't even shower every day, so they could take even less if they wanted to – or we can do their laundry once a week.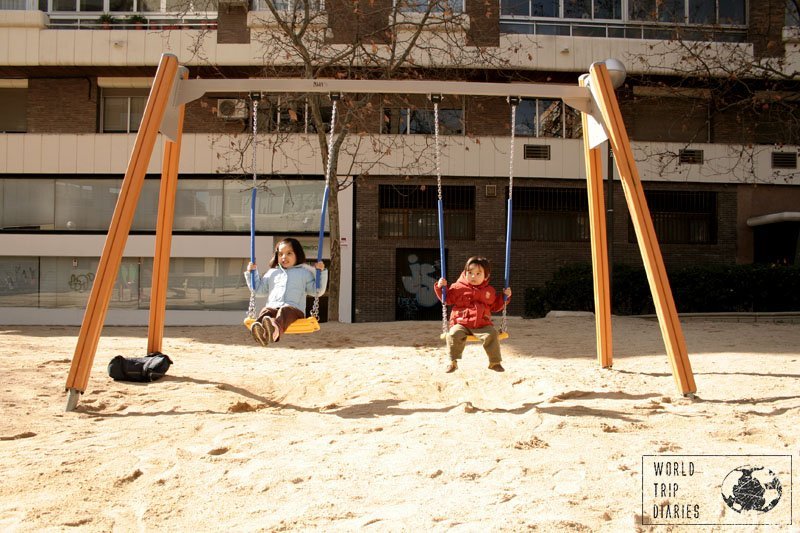 Have good accessories
A good (and lightweight) scarf, hat, socks, and pair of gloves make a huge difference and they pack small and light! Grab something light, warm, and quick drying so you can give it a quick wash when you want and have it dry by the morning. Merino wool (but any kind of wool works, really) and fleece both deliver that. A hand warmer works wonders too. They can all be placed inside shoes or in any little corner of your bag, so just take them!
Icebreaker has some really good options! Click here to find some!
Wear LAYERS!
It's cold outside, but inside restaurants, cafés, shops, it's boiling hot so you'll want to dress in layers. It's a lot easier to be dressed in a thermal underwear, a t-shirt, a sweater, and then your jacket than be wearing a huge and heavy single layer of something because then you can't take it off when you enter somewhere. Trust me, you'll be a lot more comfortable this way wherever you'll go and it's better to take off layer by layer than sweat all the way through dinner.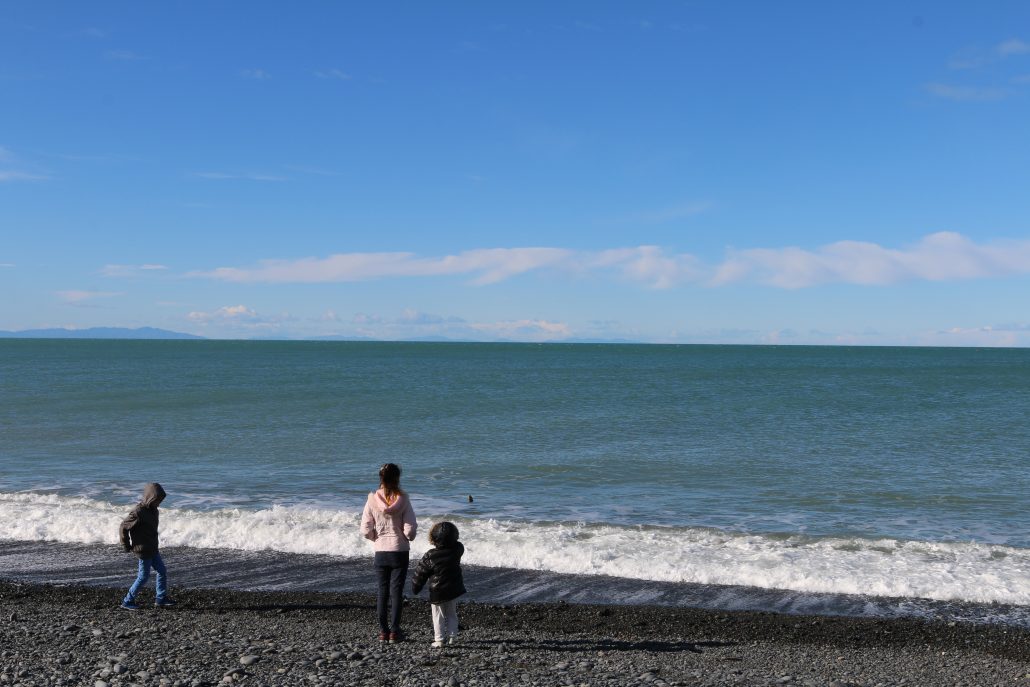 3-in-1 Jackets
Melissa from Thrifty Family Travels
'One of my all-time favourite travel items is my 3 in 1 jacket. I love it as it is so versatile which is invaluable when you only travel with carry-on luggage.
3 in 1 jackets are basically 2 pieces of clothing in one. The outer layer is a waterproof jacket whilst the inner layer is a detachable fleece. My jacket also has a detachable hood as well as pockets on both the outer layer and the inner layer.
When it's cold, windy and rainy this jacket keeps me so warm and snug and if it's rainy but not cold I can easily just remove the fleece.'
Here's what a 3-in-1 jacket looks like!
A down jacket
Natasha from The World Pursuit
'A packable down jacket is one of the best things to throw in your suitcase in the winter. Down jackets are lightweight, can pack up small, and the best part is they keep you incredibly warm.
The greatest strength of a down jacket is the insulation. Many jackets are made with goose down and the insulation is perfect for expanding and holding onto body heat. You can look for the fill weight and power and adjust what you purchase based on your destination and how cold it will be. At a baseline, you'll find the more budget-friendly jackets with about 500-600 fill power. They go up from there and so does the price. However, you can get decent ones online for less than $100! Not only are down jackets light and warm, but they are also comfortable. The design of many down jackets is natural and not stiff!'
See some options of down jackets here!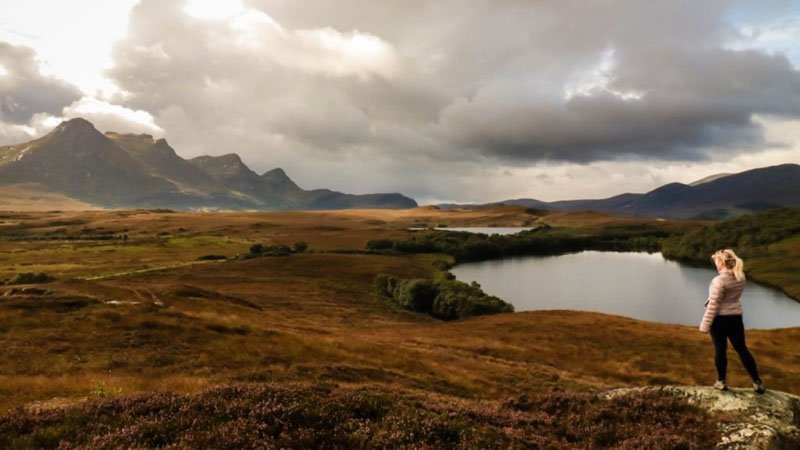 Compression bags
Sharon, from Simpler and Smarter
'We just bought our first compression bag and we are in love! This is a perfect way to keep your clothing and gear organized and as small as possible in your bag. I am annoyed we didn't get one earlier.
Basically, you put any items you want in the compression bag, seal it and then pull on some straps to make it as small as possible. We have found this perfect for our snow gear and managed to compress it to about 1/4-1/3 of its original size which is amazing for us.
I recommend a Sea To Summit Compression Sack. We have the largest one which fit our snow jackets, trousers, gloves and thermals for a family of 5.'
Grab your Sea To Summit Compression Sack here.
Thermals
Alya and Campbell, from Stingy Nomads
'One of our favourite and must-have for traveling items are thermals; long sleeve shirt and pants. They are ideal for traveling in winter especially if you practise some outdoor activities like skiing, snowboarding, climbing or hiking. Don't limit using thermals only for sports they are great for a walk in a city or park too and I know it from my own experience I had plenty of cold winters in Russia. What are the advantages of thermals? They pack very small, weigh almost nothing, dry quick and keep you warm. And they are great to wear as underwear when active or as pyjamas for sleeping especially when camping in cold and snow. Recently we had a good chance to test our thermals in really severe weather conditions when we climbed mount Elbrus and it worked perfect!'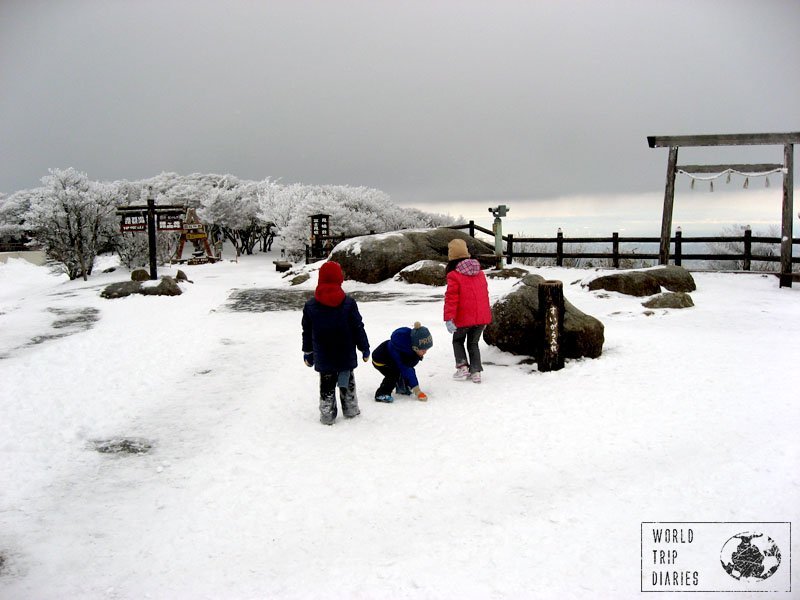 Wear a lot on the flight
James from Worldwide Shopping Guide
'These days, particularly in Europe, many airlines charge extortionate rates for checking in luggage. Travelling light and packing well are essential, and a big part of this is knowing what to wear and what to pack.
The trick is to wear as much as you can during the flight and this includes big items such as boots, coats, and jumpers. You will be very warm in the airport and on the flight, but you'll save a lot of space in your hand luggage.
If you're struggling for space in your hand luggage, your coat pockets are a much-overlooked space for storing small items like socks and underwear. If you really want to maximise the extra luggage space you get from a coat, the "Airport Jacket" can hold as much as 15 kg of luggage.'
Wear a lot on the flight and stay in places with laundry!
Jessica from Magnets from Everywhere
'Wear your jacket and boots onto the plane so they don't take up space in your luggage. You can just skip the boots off and use the jacket as a blanket!
Make sure your boots are waterproof so you don't have to worry about carrying extras or having to stop to dry them out.
If possible, choose accommodations with a washer and dryer. This allows you to pack light and wash without trekking to a laundromat in the cold.'
You can easily find good places with a washer and a dryer on Airbnb! Click here to grab a discount!
Leggings
Lena from Four Around the World
'As I am obsessed with travelling light, I love versatile garment. Multifunctional clothing is essential when trying to pack as few as possible. Especially when traveling in winter were everything you pack tends to be bulky and space taking. My favourite allrounder are leggings though. I always pack a pair no matter where I travel to. I wear them when I need to get cozy after a long travel day, on planes to be as comfy as possible… also as pyjamas and under my jeans if it's just too cold outside. I love this flexibility. You can just pack a pair of simple cotton leggings or you upgrade to thermal wear, it's all depending on where you go.'
I own a pair of Nike leggings like this one! Check the prices here!
To recap it all
Have a good jacket – a down or a 3 in 1 jacket
Carry less
Have good accessories
Wear layers
Use compression bags
Have thermals
Wear a lot on the flight
Have somewhere to do your laundry
Have a pair of leggings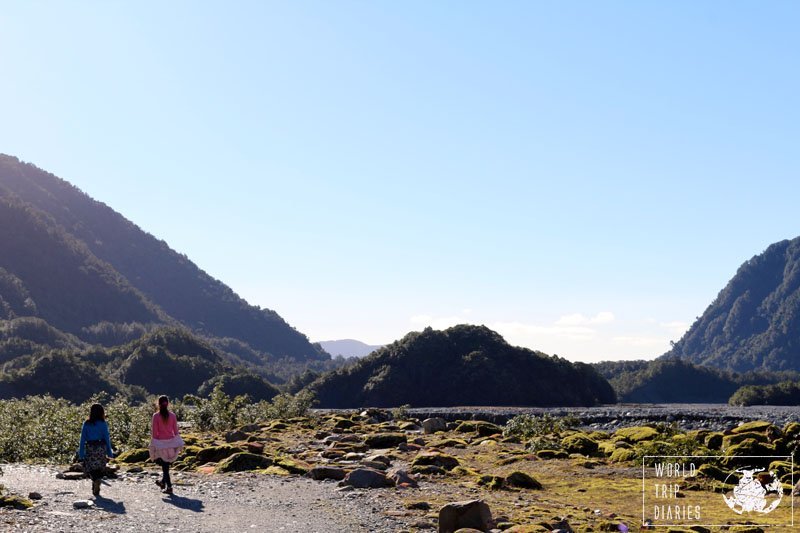 I think they're all great tips, and we're gonna implement most of them on our trip to Japan winter.
What's your tip? Comment below!
SaveSaveSaveSave
SaveSave
SaveSave
SaveSave
SaveSave
SaveSaveSaveSave
https://www.worldtripdiaries.com/wp-content/uploads/FEAT-travel-light-pt.jpg
287
815
Thais Saito
https://www.worldtripdiaries.com/wp-content/uploads/wtdlogo.jpg
Thais Saito
2017-12-12 16:41:39
2022-05-12 20:39:13
A Guide for Packing Light for Winter Travel