Things to do in Dunedin with kids – NZ for families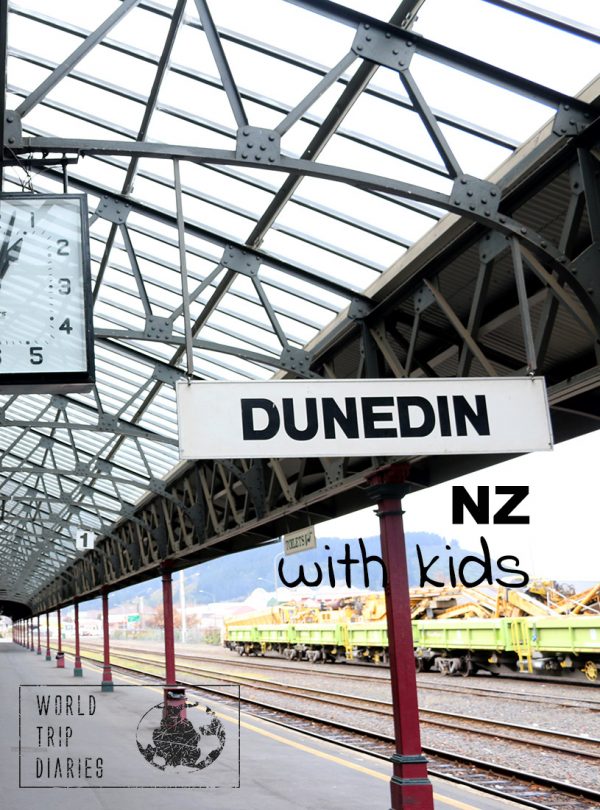 We spent a week in Dunedin, in June 2016 and have done quite a few trips to Dunedin since then.
Even though we had a very weather-wise complicated week, it's a city worth visiting. It's the second biggest city in the South Island, it has incredible nature, and it's amazing! So continue below to see the best things to do in Dunedin with kids – NZ for families!
Where to stay in Dunedin
We spent the week in this house. The house was nice and cozy, but a little hard to keep warm. The downsides were: the lack of an inside toilet and a washing machine. It's perfect for short stays – and it's located on one of the most beautiful beaches in the city!
We've also spent a night at the Allan Court Motel, which was surprisingly awesome. We had a little apartment there, with 2 rooms, a complete bathroom, a living room, and a kitchen! It's right in the city, and it was a great place to stay. We highly recommend it! Check out the availability here!
If you're thinking about spending your holidays in Dunedin, click here to find accommodation! (affiliate link)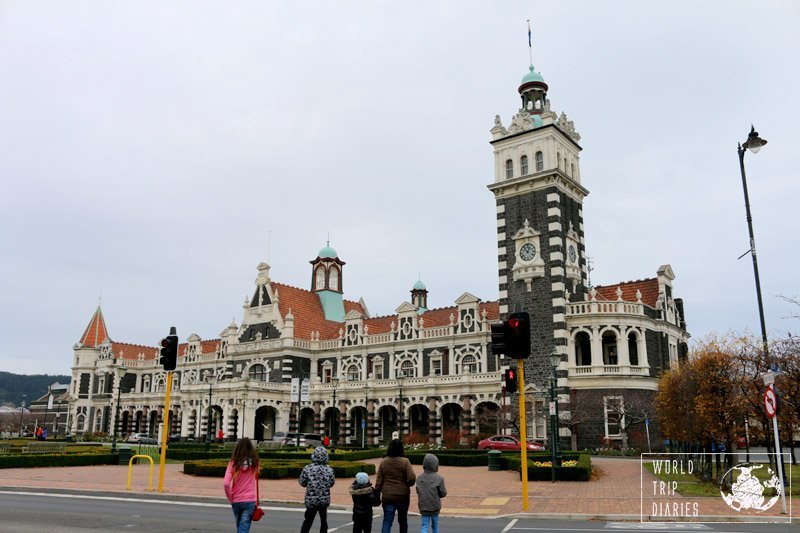 Things to do with kids in Dunedin, NZ
Back to the city, Dunedin is a big city. It had everything one could possibly need. While we were there, we visited:
City walk. It's always a good thing to walk around the city, find the iSite and ask for free and child-friendly things. They know the area a lot more than we do, even with all of our guidebooks. On this walk, we went from the Octagon to the Train Station.
The Octagon is a square in the middle of the city. It's surrounded by restaurants, cafés, and souvenir shops. And the cathedral.
Train Station. It's a beautiful place. We didn't ride the scenic train rides because it was way above our budget, but it was worth the walk. The station is pretty inside and outside, and the garden is fun too, even though it's small.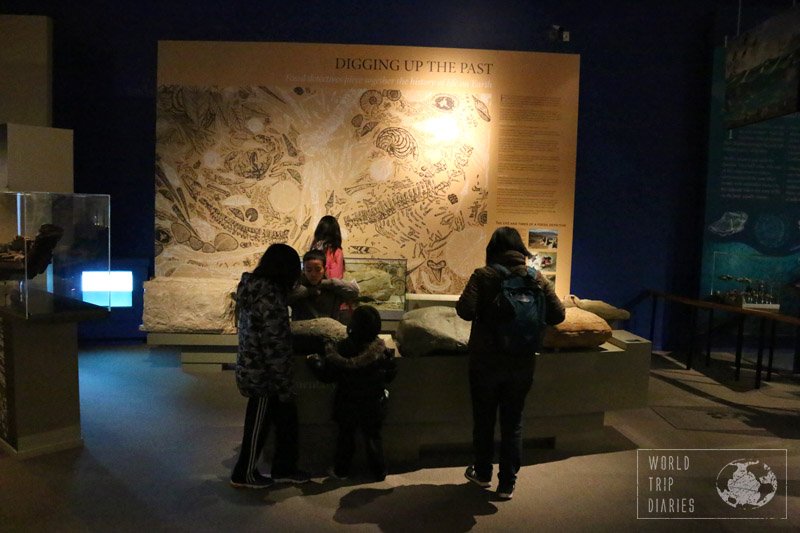 Sandfly Bay is where the sea lions are. They are very like the fur seals (the fur seals are around the Albatross Centre). Unfortunately, when we were there, there were only a few of them on the sand, and many of them on the rocks – and we couldn't get there. Still a great thing, we loved seeing them sleeping around so peacefully, and being respected. And not one litter around the beach, I loved that! Just beware: going down the path through the sand dune (the only path) is easy, but going UP is just exhausting. I stopped 3 times and I got to the car like someone who had run a marathon.
Royal Albatross Centre is a little museum of the albatross in Dunedin, with two awesome viewpoints. We didn't see any albatross but we did see the fur seals and the little blue penguin poop, not the actual penguins. They offer many, many different tours, with different prices. Find one that suits your family!
Otago Peninsula is a beautiful place. It's where the Sandfly Bay and the Albatross Centre are located. There are many other things there, like the Lanarch Castle and the Yellow Eyes Penguin Centre, but we didn't do those. If you have the time and the budget, I highly recommend you try out at least one of the paid attractions.
Lanarch Castle is the only castle in NZ and it gives out the best views of the peninsula. Visits aren't free and a family entry costs NZ$ 80 (2 adults and 4 kids). There are passes to visit only the gardens too, but the price hardly differs.
The Penguin Place is a conservation project. They run various tours throughout the day, and a family pass (2 adults and 3 kids) costs NZ$ 120. It's a walking tour of around 90 minutes (1 km) with stairs involved, so no strollers.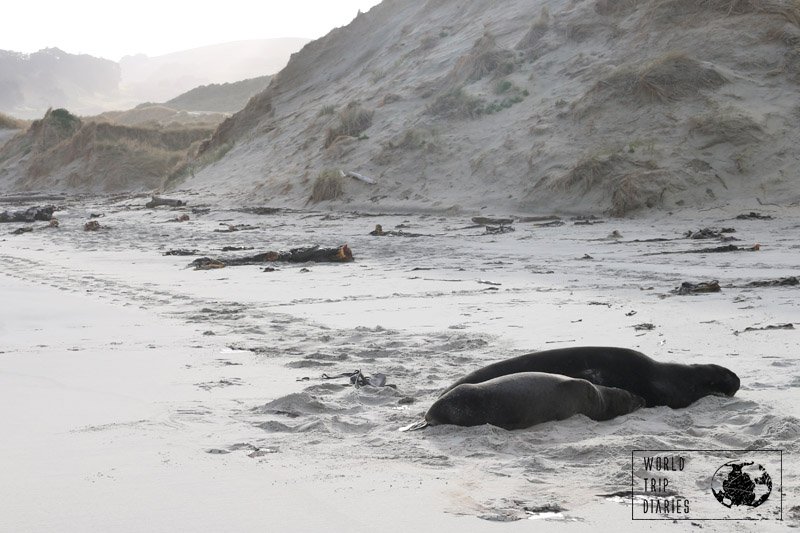 Otago Museum is mostly free, with some paid spaces. We kept to the free stuff. The animal area is the place that attracts my boys a lot, so we spent most of our time there. It's a good program for a rainy day. The place is clean, attractive and with loads of hands-on stuff, so the kids are free to look around. It's one of the best things to do in Dunedin in winter.
Baldwin Street is the steepest street in the world. It's 350 meters (1,15 ft) long, but it feels so much longer on the way up…. There are stairs, though. They help. I don't even know how long it took us to walk all the way up, but we had to sit (they have a bench and a water fountain at the top) and rest for a very long time before we could walk again. OK, before I could walk again. The view from up there is neat and we do feel like we accomplished something great until we see the little sign saying that Iain Clark roller skated his way up there in 1988. Even though it's exhausting, it's an amazing spot in Dunedin for kids.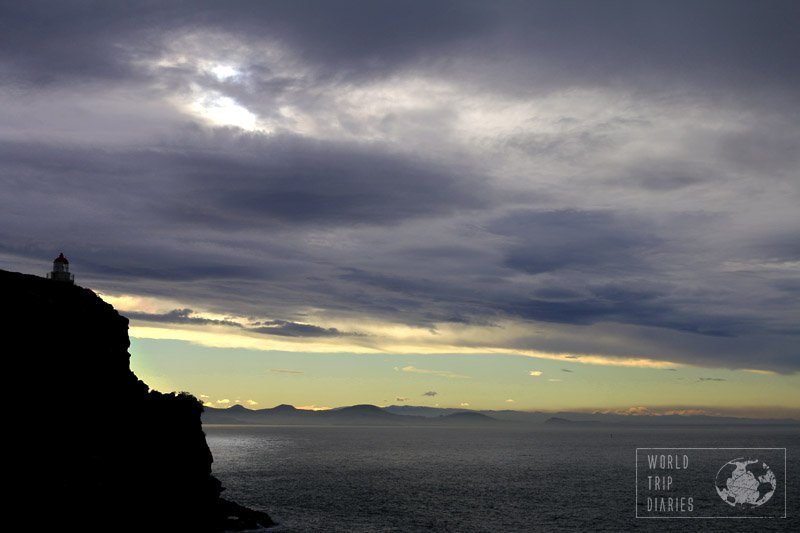 Kid friendly restaurants in Dunedin, New Zealand
We ate at the Golden Harvest restaurant only. It's a Chinese restaurant inside a mall, one of the only places opened at 7 pm on a Wednesday. The food was good, the price was a bit above our budget, but still worth it.
We also love Velvet Burger, by the Octagon. We used to eat a lot of Velvet Burger when we lived in Auckland – their buns are the best.
To finish it…
Dunedin is an extremely scenic city, with hills, and the sea, and white sand beaches, and the only castle in New Zealand. It has all the big city commodities and a bunch of nature's most beautiful sceneries. It's a city that's never boring.
Not one of our favorite places in NZ, but one stunning place nonetheless.
City / Country

Minimun Stay
$ ~ $$$
Child-friendlyness
Best local transport option
Safety
Do we recommend it?
Dunedin / New Zealand

A couple of days
$$$
It's good for kids!
Car
Super safe
Kind of… What was fun, was fun, but what wasn't…
Let us know here what we missed in Dunedin if you've been there!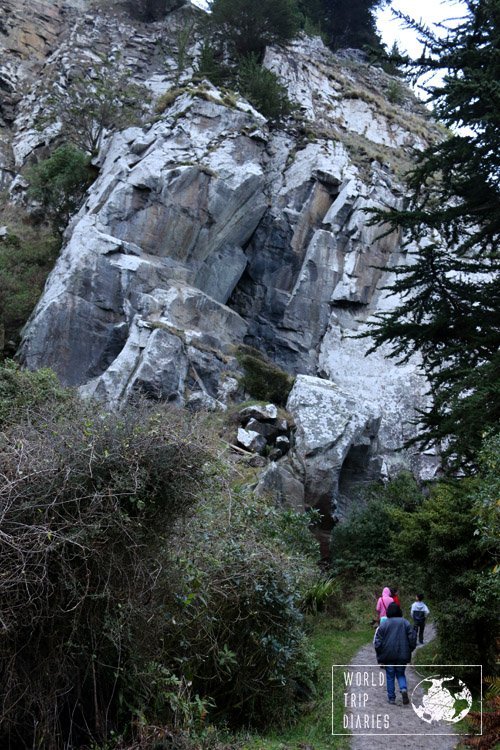 And our little video….
We upload our videos to Youtube first! Click here to watch them all and subscribe to know when we upload a new one!
https://www.worldtripdiaries.com/wp-content/uploads/FET-DUNEDIN.jpg
287
815
Thais Saito
https://www.worldtripdiaries.com/wp-content/uploads/wtdlogo.jpg
Thais Saito
2016-06-29 17:16:55
2019-08-12 20:56:35
Things to do in Dunedin with kids – NZ for families