Cheap Flights and How to Find Them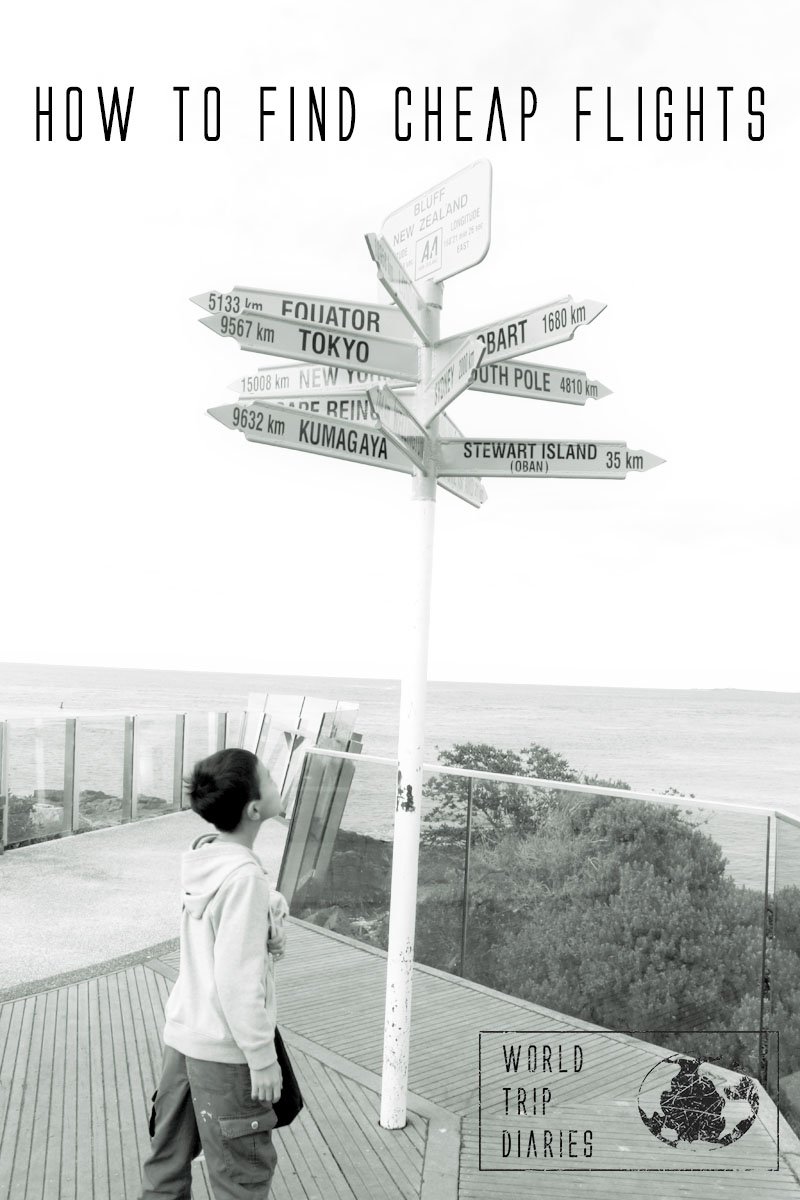 Flights, are one of the most expensive items while travelling, especially if you are a digital-long-term-traveller-nomadic-family like us. Yet, there are some easy ways of reducing its expenses. I'll try to summarise a few tools and methods to do so without using frequent flyer miles and credit card hacks (maybe a topic for later, when we get expert on it).
At the moment, all our flights were bought online. We've used all kind of search tools and methods to get the best deal of it. The same flight can have more than 10 variations and it all depends on how you search them.
Before we go to crazy and buy the first option you have, let's start with a few mindset related tips that will affect the price even before you start actually searching for a flight.
Flexibility
Airlines are trying to figure out who needs the flights most and charge them a top price. However, if you can be flexible on dates, times, airlines and the number of stops you will be able to locate the best deals out there. The more flexible you are, the better.
Spend Time Searching
Looking for the best flights can be a fun process for some and a frustrating and annoying process for most of us. I like it! How about you spend around 2 hours and save something in between 20%-50% of the price? Believe me, it happens, sometimes even more.
Creativity
The idea is that if you have to go from point A to point B around a specific period of time, there are countless ways of making that happen. Being creative is especially effective when you are flexible with the dates. You just need to keep on trying options until you unlock a good price.
Take a Decision
Don't book the first ticket when you feel like you got a good deal but If you did your research well and found a price you feel good about, close the deal. Prices change happens constantly and can go up and down unexpectedly.
Steps above help you set your mindset. Below you can find some tools to help you.
Flight Aggregators
Like any good shopping experience, the ability to compare prices is t
The key to finding a good bargain. Flight aggregators allow you to get a list of flights to choose from. The ones I recommend are:
– Kayak
– Expedia
– Skyscanner
– Momondo
– Matrix ITAsoftware
There are many others, you can choose the ones you are familiar it. From above, Matrix ITASoftware is the only one you can't book directly from them. Using them, you get a general idea about prices, and more importantly, to know which company flies where. We try to book directly with the specific airline unless the price difference is too much. Keep in mind that some deals are only available via airline website, so it's good to pay a visit and check it out.
Play with the Dates
The more demand, the more expensive is the flight. Experiment with changing the day of flight and browse an entire month is possible to get the best results. Generally, weekend flights are more expensive than weekdays. Tuesdays and "red-eye" flights are statistically the cheapest. If you can avoid flying in holidays, as the prices tend to increase with demand. Also, statistically, best time to book tickets is around 56 days before departure date
Low-cost Airlines
Low-cost companies. They are everywhere. Use them! Flights are cheaper and normally they don't appear on aggregators. Some low-costs operates from a remote location, which is great to know and visit different places or plan a stopover. Information is the key here, stay updated with what those companies offer in the locations relevant to you.
Separate your Flights
Sometimes is better to book two or more tickets instead of than one. If you have a connection in the same continent, try to search a local low cost and pay a visit to another city for the same total price. How about it? This is especially relevant when flying to a distant location. In this case, try to figure out the major hubs in between those two locations, and search separately for each destination. Hey, don't forget that you will have to collect and transfer the luggage between destinations yourself and check in again since the tickets are separated.
Be Flexible on where you fly to and from
Again, to get even better rates, try experimenting with different cities and airports close to your preferred destination and starting point. You might be surprised to discover that flying from or landing in a different airport will result in a discount that might be worth the extra hassle.
Go Incognito, change currencies and country in airline's site
As odd as it may seem, playing with the settings and changing your country of residence and currency might bring surprising results. Airlines have different prices for different segments of the population so any change can make a difference. In order to do so, at a minimum you should clear your cache and browse those sites in Incognito mode. As for changing the currency in the preferences page of the airline site, it is surprising to see that switching currencies might have a real impact on the actual price of a flight so it is also worth a try.
Consider all type of tickets
Experiment with all types of tickets to find the best deal. Sometimes buying a return ticket will cost less than one way even if you don't need the return, and sometimes purchasing two one-way tickets will be cheaper than a return ticket.
One big example for us, when we left New Zealand, we flew directly to Tokyo. From Tokyo, we flew to Sao Paulo, Brazil via stopping by Abu Dabhi, UAE. Believe me, this whole trip was cheaper than Auckland to Sao Paulo, via Buenos Aires, Argentina.
Lastly, as nomads, the best way to save on flights is actually spending more time in a location instead of switching destinations frequently. Check it here on how to safe on accommodation.
If you have another method of saving money on flights, please share it in the comments. Happy travels!
SaveSave
https://www.worldtripdiaries.com/wp-content/uploads/feat-cheap-flights-digital-nomad.jpg
287
815
Angelo Damiao
https://www.worldtripdiaries.com/wp-content/uploads/wtdlogo.jpg
Angelo Damiao
2017-03-13 17:01:10
2019-08-12 21:08:44
Cheap Flights and How to Find Them