Best things to do in Melbourne with kids
Melbourne is such an incredible place to be! No wonder it's been voted one of the most liveable cities in the world. Keep scrolling to see the best things to do in Melbourne with kids!
Family Friendly accommodation Melbourne
We stayed in this apartment. It's a pretty good one, big enough, comfortable, and close to the city. It's in the arts district, which is pretty awesome. We'd walk the 10~15 minutes to the Federation Square and catch the free tram or just walk anyway.
We highly recommend it for families – the kitchen had everything as well (although the knives were blunt).
If you're looking for budget accommodation, Melbourne isn't your go-to city but I recommend you grab yourself a holiday house, like Airbnb, so you can have yourself a kitchen and budget on the food instead.
Fun things to do in Melbourne for kids
There's no shortage of what to do in Melbourne with kids, so check below what you have to do there!
Queen Victoria Night Market
I debated whether this was to be put here or below, with the family-friendly restaurants in Melbourne, but since there's a lot more than just food there! There are stalls selling jewelry, clothing, arts, and just a lot more.
Coral (6) loved most the giant games area, with quite a few giant board games there.
Where: Queen St, Melbourne. On the Free Tram Zone!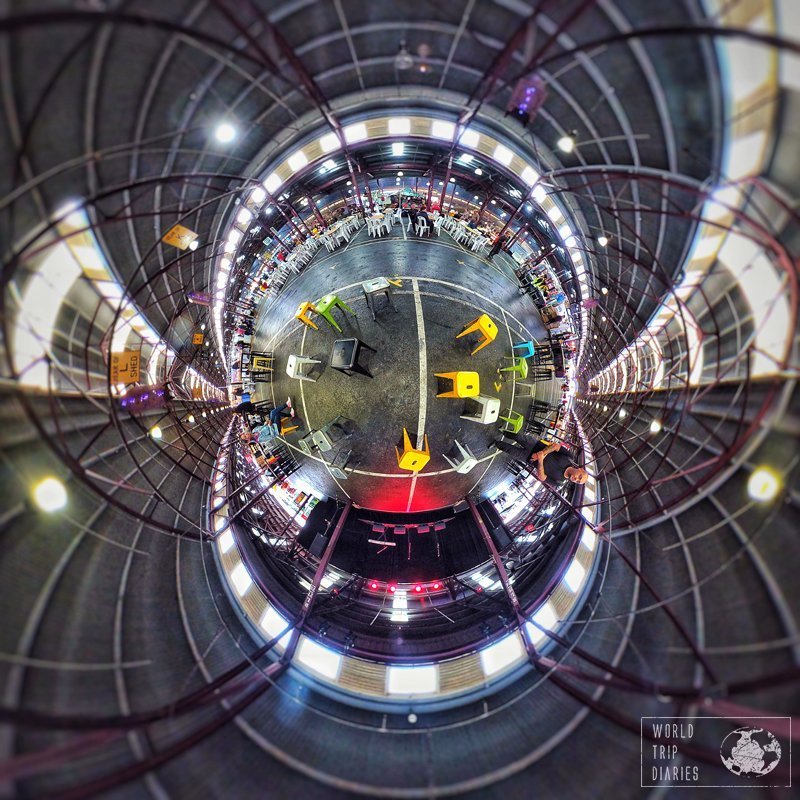 Docklands
The Docklands is just an entertainment district, honestly. They have it all. It's also on the Free Tram Zone! The docks are stunning and worth a walk, but then, don't miss the Melbourne Star Ferris wheel.
It's scary for those with height issues, but worth it. The half an hour goes on quite quickly. Then, there's also Simulator World and Art VO, the trick art museum.
Carlton Gardens
Oh, just one of the many stunning gardens in Melbourne. Just like the Royal Exhibition Building, they're UNESCO World Heritage Sites and beautiful. Unfortunately, the Exhibition Building was closed for renewal while we were there.
Where: 1-111 Carlton St, Carlton
Melbourne Museum and IMAX Melbourne
This museum is a great museum. It tells the story of Melbourne and the science part is pretty awesome. I mean, baby dinosaurs? The kiddy section (for kids under 5) is adorable. Kids are free, but adults pay AU$ 15.
Right beside it, is the IMAX cinema theater. It's one huge screen, the biggest in the Southern Hemisphere (not for long, but…) and it's pretty cool. Expensive, yes, but worth the experience.
They also replay some old movies (when we were there, it was Matrix and Inception – can one say they're old? My kids did) and documentaries too.
One tip: Buy your IMAX movie ticket in person when you buy your Museum entry – that way, you get discounts. You can't buy your tickets online and expect a discount at the museum. 🙁
Where: Melbourne Museum Precinct, Rathdowne St, Carlton
This is the science museum. This is one Melbourne Museum kids will love. Even my non-science-y kid loved it. Kids go free, but adults pay AU$ 15. It's small, but packed with super interesting information, all very hands-on and it's incredible!
It's a little out of the way, out of the free tram zone, but it's worth a stop!
Where: 2 Booker St, Spotswood
The Pink Lake
The pink lake is only pink when the temperatures are high and the weather is dry, but I'll tell you: it's REALLY pink. I was a bit skeptical, but I was impressed.
It's a quick stop and, if you're driving, it's super close to the Scienceworks Museum. There isn't much there besides the lake, so it's a go, see, and go out. You're not to touch the water or cross the barriers (but there were people crossing it everywhere).
Where: Westgate Park, 4 Wharf Rd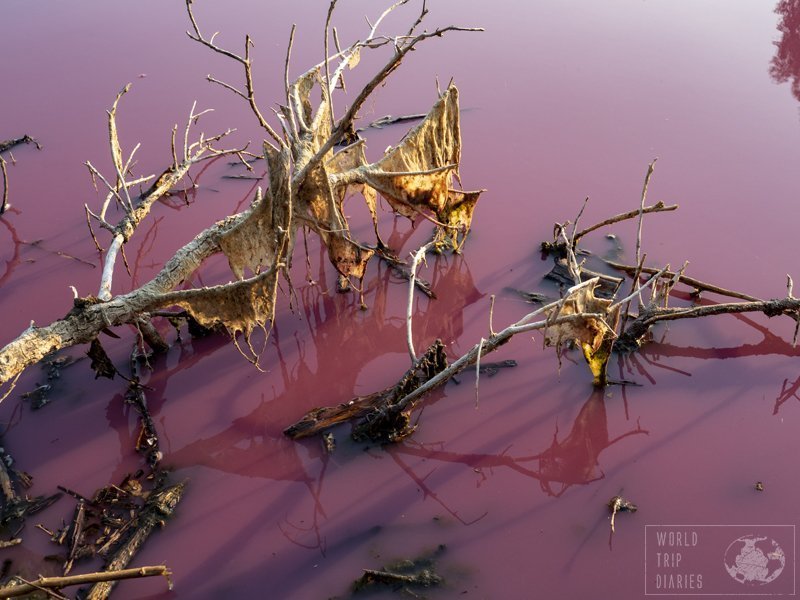 This museum of the image is incredible! We had so much fun there that my kids kept asking to go again.
This museum is completely free, which is great, and the exhibits were pretty cool. Playing with virtual reality, Minecraft, and so much more! It's on Federation Square, so easy to reach from anywhere! It was one of the favorite kids activities in Melbourne.
Where: Federation Square, Flinders St, Melbourne
This is where things happen. Well, at least it was when we were in town. There was a lot going on in March there, it was very crowded. But it's a great spot for those who want to sit and rest for a bit – so much going on all the time.
It's right in front of Flinders Street Station. You can go down some stairs to watch the sunset on Yarra River, which is awesome; or go take a walk around the many parks in the area.
Where: Flinders St, Melbourne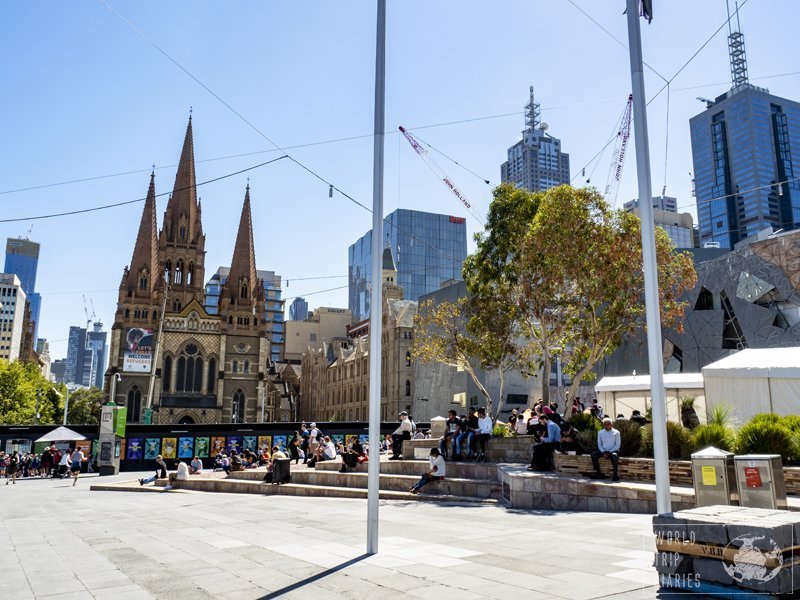 Within walking distance from Federation Square (less than 10 minutes), there's the Shrine of Remembrance. It's a beautiful place, to remind us of all the lives lost in the war. There's a tour you can take, which we didn't, but it's worth the stop anyway.
Where: Birdwood Ave, Melbourne
Yarra River
The Yarra Rive promenade is beautiful and bustling with life. It's one of the best places in the city to watch the sunset and there's always something to see and do there.
My kids' favorite things there were the Crown Arcade (they LOVED the giant Pacman and the Mario Kart) and the movies, which are great Melbourne attractions for kids, especially when the weather is bad.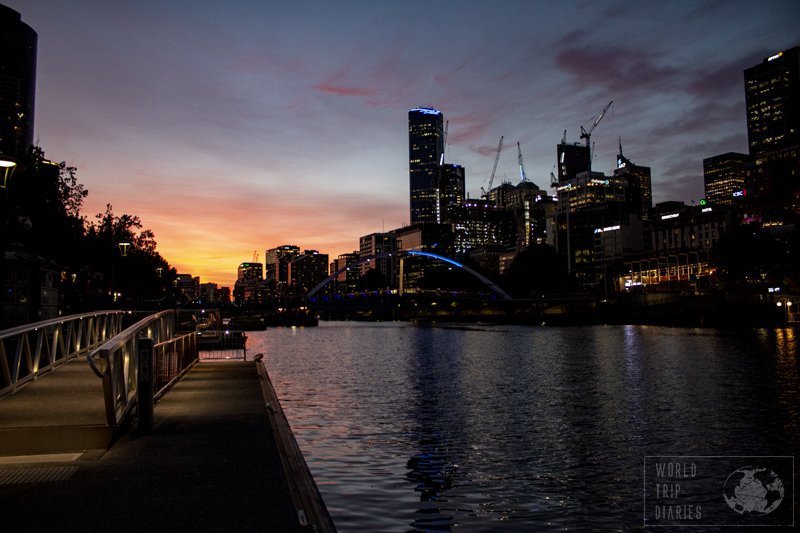 I enjoyed watching the artists painting and making people's caricatures there. And, of course, watching the sunset. What a lovely sunset.
This Market is amazing with incredible food, the cutest stalls in the world, and just so much we couldn't get enough of it.
If you're around during the summer, they also have a night market, but otherwise, it's open from Wednesday to Sunday, from 8 am to 4 or 5 pm, depending on the day! Try out some of the fruit on the fruit stalls, grab a cup of bubbly tea (YUM!), some food, and enjoy the vibe. It's pretty awesome.
Where: Coventry St & Cecil Street, South Melbourne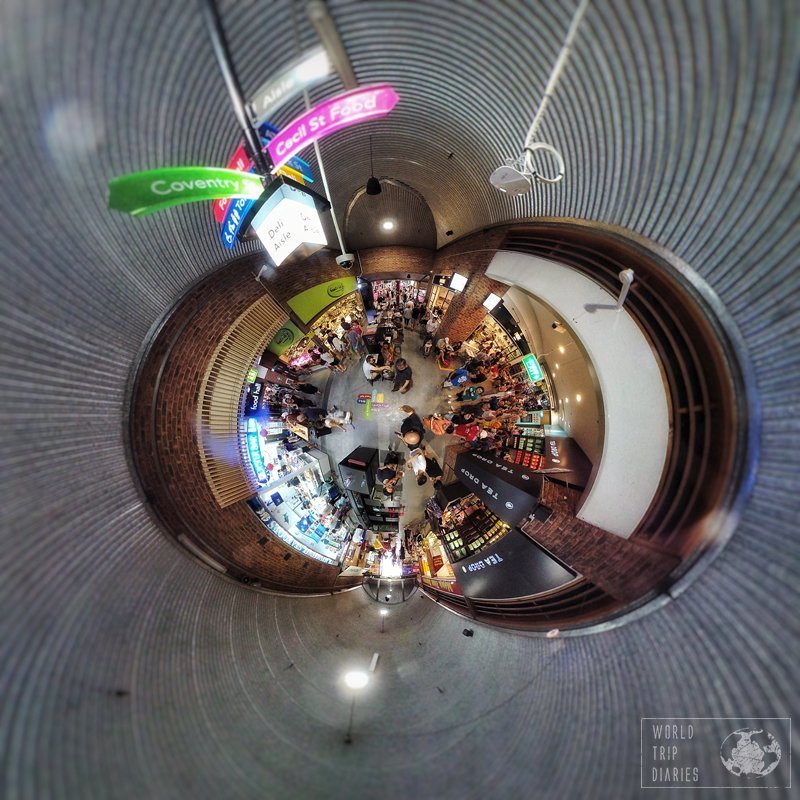 Moomba Festival
Melbourne is full of festivals year-round.
We were there in March, and we had the chance to visit the Moomba Festival. It was awesome! So crowded, so much happening at the same time, but cool!
We had a blast watching the Birdmen Rally (a bunch of people make their own equipment to try and fly over the Yarra River, haha, it was funny), live music (Despacito everywhere we go…), many (overpriced) attractions, and a lot of food!
The best is that there's free water to refill water bottles, and sunscreen stations to apply some for free if you want/need it. Find out about what's going on when you're visiting the city!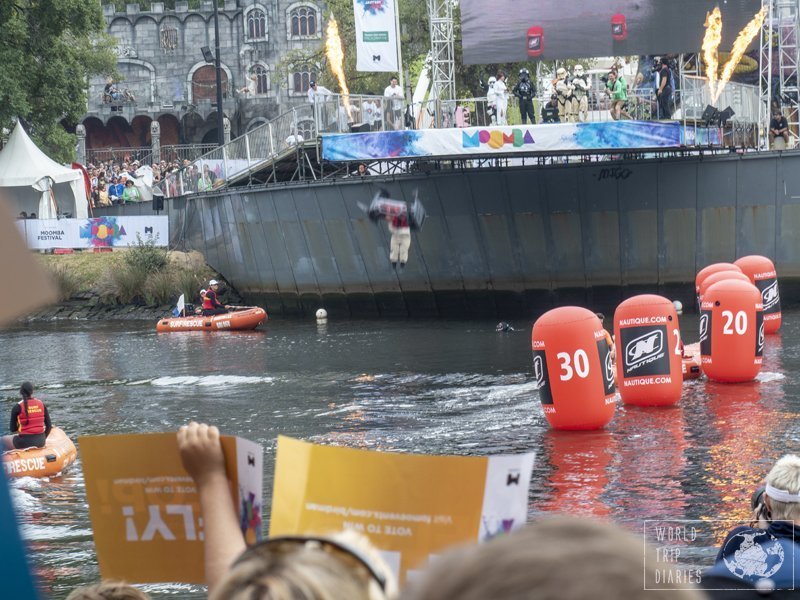 DFO Homemaker South Wharf
If you need to do some shopping in Melbourne, head to DFO, an outlet mall with a lot of things. Several international (and some local) brands are present there.
We visited only the South Wharf because it was walking distance from 'home' and it was good enough. Take a moment to visit the Lindt store and get yourself a drink. OMG. Or don't. If you're a healthy-food person.
Where: 20 Convention Centre Pl, South Wharf
Melbourne is also the capital of culture of Australia and OMG, it's incredible. There are many, many plays going on, every museum, art gallery, and etc, has something happening, it's hard, very hard to choose what to do. Well, for normal people.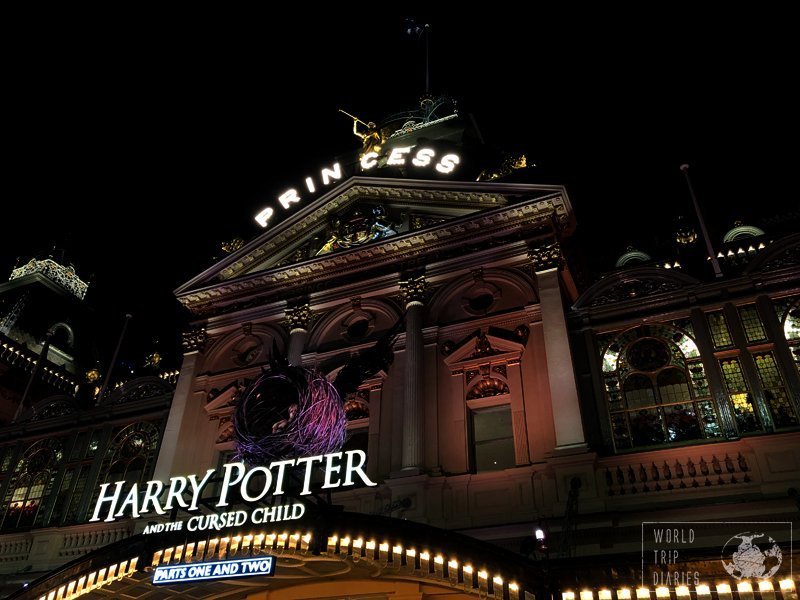 For Potterheads like us (the female wing of the family, at least), we didn't even have to think. Harry Potter and the Cursed Child again. It was awesome, so awesome, so worth it! Go and watch it. They have Friday tickets that are much more affordable, so it's worth to take a look at it!
The theater itself needed some adjusting and a bit more planning but it was great. The Australian cast was lovely. It's one of the best indoor activities for kids in Melbourne, no doubt about it!
Where: 163 Spring St, Melbourne
Woodlands Park – Woodlands Lookout Trail
We were on our last days in Melbourne and we'd still not seen one kangaroo. I was in a little despair and thinking we'd have to have a road trip to see one but no. Fear not, tourists. This is a hot one. So one of the best things for kids to do in Melbourne, one that can't be missed if you haven't seen a kangaroo yet.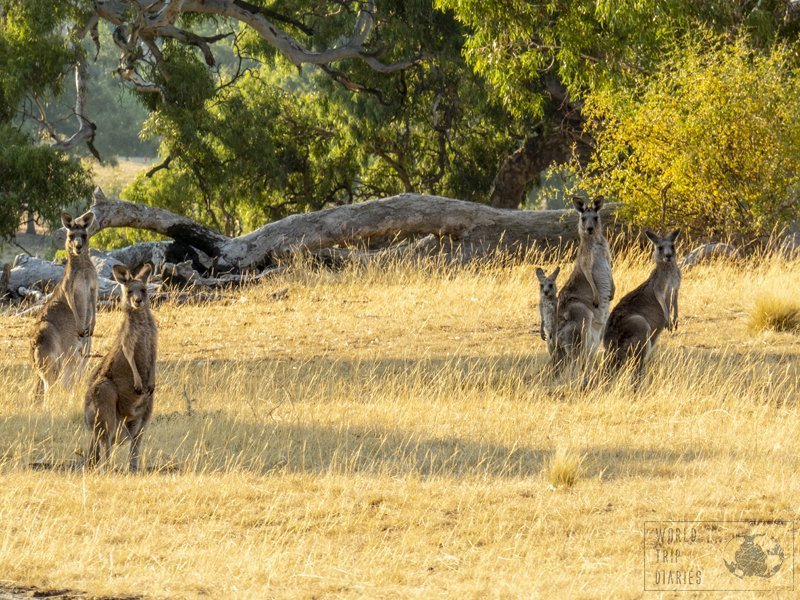 Just walk around. We saw SO MANY KANGAROOS on this trail, but I'm guessing they are around in the other trails as well. Just walk a bit further, as far from the carpark as you can, and they'll be there.
Be respectful, though, don't scare them, don't try to get too close to them. They're sweet creatures but wild, and they CAN hurt humans if they want to.
Where: Somerton Rd, Greenvale
Brighton Beach
This is the beach with the fabulous little colorful bathing boxes are.
The water is super clear and there are many, many, many fishes everywhere. But maybe because it was very crowded, we didn't find it as beautiful as St. Kilda. But the bungalows are adorable.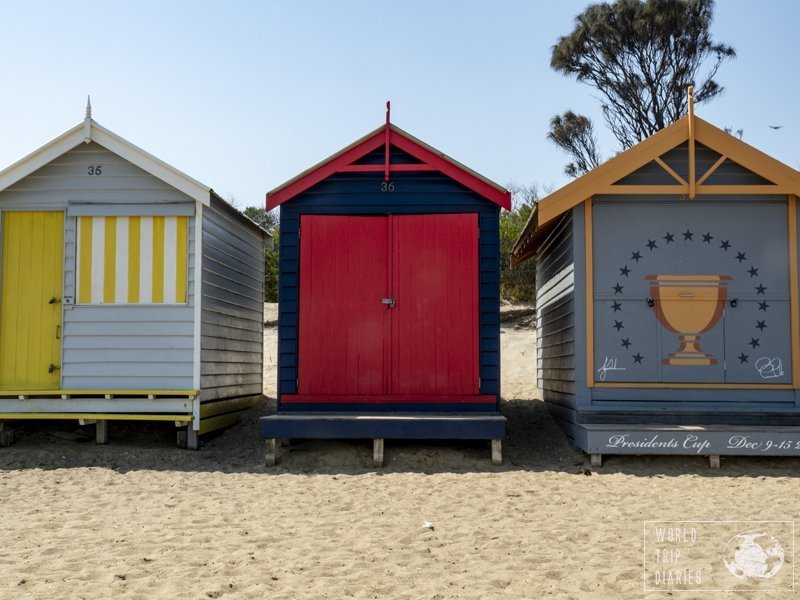 Discover the art on the alleys of Melbourne
If someone in your family is into arts, then this is a must.
Most alleyways in Melbourne are stunning murals. We had a lot of fun wandering through them. It's a free activity in Melbourne, so great for budget travelers. They're mostly beautiful and give out stunning backgrounds to family photos.
St. Kilda
Even though St. Kilda is still in Melbourne, it's worth making it a day trip. On a Sunday, preferably.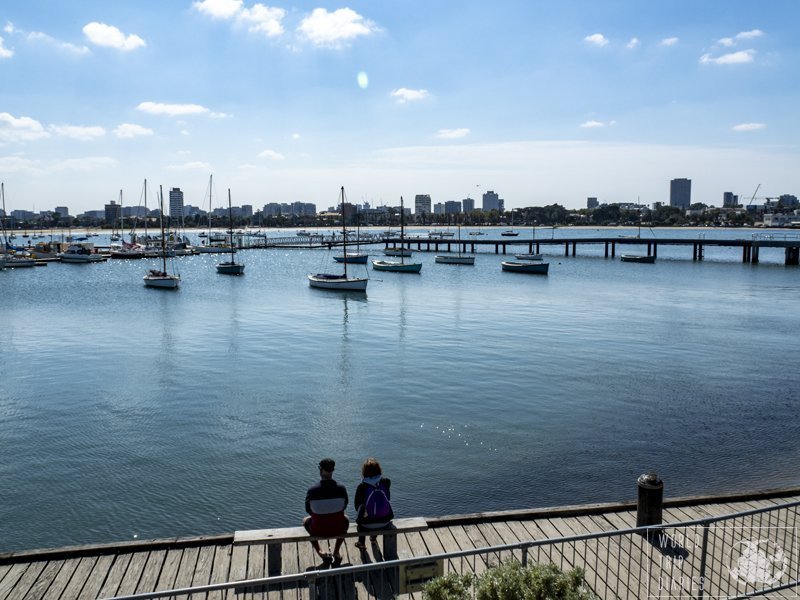 If you want kids entertainment, Melbourne's St. Kilda is the best place. Acland Street with its fabulous desserts, Luna Park, and the penguins. You can't miss it!
The beach is beautiful, and it's one tram away from Melbourne (not on the Free Tram Zone, unfortunately). We even had a nice time at the Botanical Gardens, and we're not plant-people.
Get there before lunch, There's the Esplanade Market (Sunday mornings), with hundreds of stalls!
Have lunch at one of the many restaurants or even better, grab something from each place. We tried, but we got so full we couldn't take it anymore on the second store. Too bad.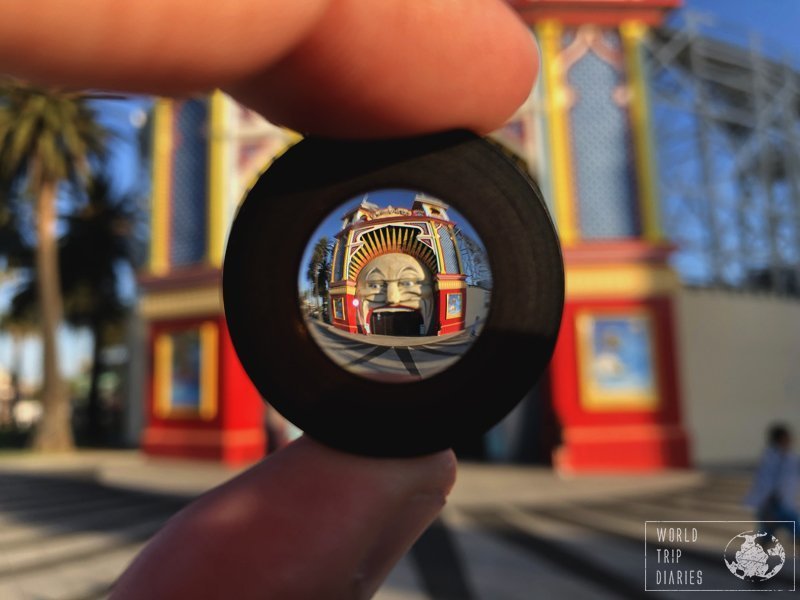 Then head to the beach, walk around the promenade. It's so pretty there!
Walk around, stop at the Botanical Gardens and / or spend sometime at the marina.
Don't miss watching the pretty blue penguins coming home from a day at the sea. MAKE SURE YOU TURN YOUR FLASH OFF for photos.
This is free, and you can see them pretty well. They come around after sunset, but don't get there too early. It's super crowded and hard to find a place to watch. People see a few penguins and leave, and keep on arriving for a while, so you can come around 1 hour after sunset and have the place nearly to yourself.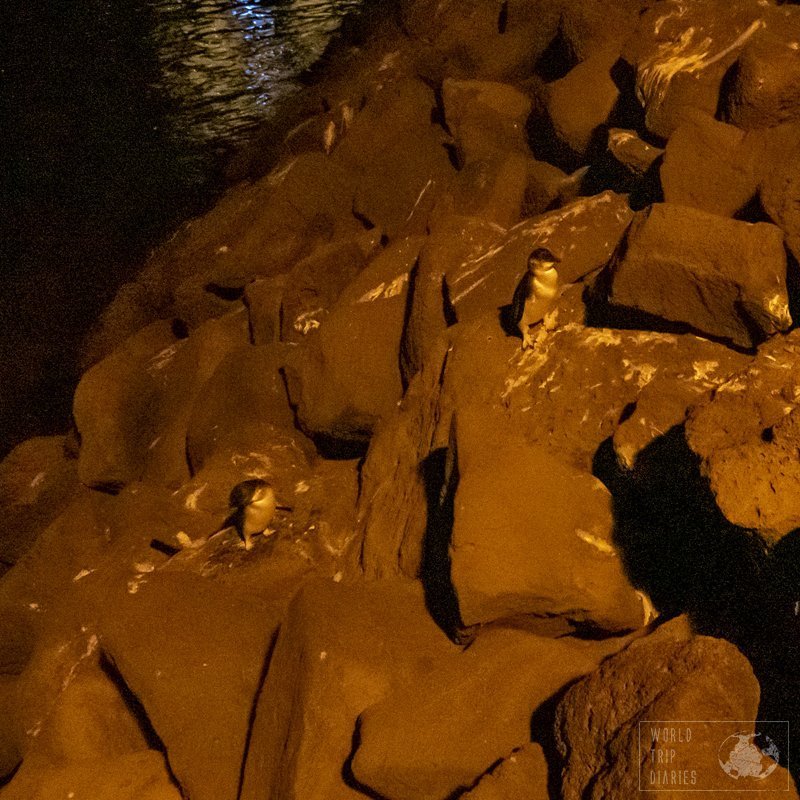 Finish the day at Luna Park, which is only open on weekends, public holidays, or during the school holidays. Plan well. Entry costs AU$ 5, but it's deductible from the ride price (AU$ 11 per ride). It's pricey, but you just can't miss it!
Getting around Melbourne
It's a perfectly walkable city, with almost no hills, so it's very easy and not at all tiring. Besides, it's one beautiful city, with surprises that are discovered only by those who walk.
You can rent the city bikes (there are stands all around the city, and you can just tap your card, and take one, return it in another stand. They're pretty awesome BUT not for kids, unfortunately. They're all adult-sized bikes. 
The common options are the trains and buses, which cover quite a lot and are OK pricewise.
But our favorite was, without a doubt, the tram.
In the CDB and the Docklands, there's the FREE TRAM ZONE, which means, obviously, that you don't need to pay. It doesn't cover the whole city, but it cover quite a bit. The tourist tram is cute, it has tourist narrations telling about each stop, and it's completely free.
We used to walk to the Free Tram Sone and take it there. Loved the idea and how economical it was. Do mind that all trams within the Free Tram Zone are free, but most of them wander off to other parts of the city, and then, you'll need to tap your Myki card (more on that below).
Taxis are a little bit more expensive, but still works fine.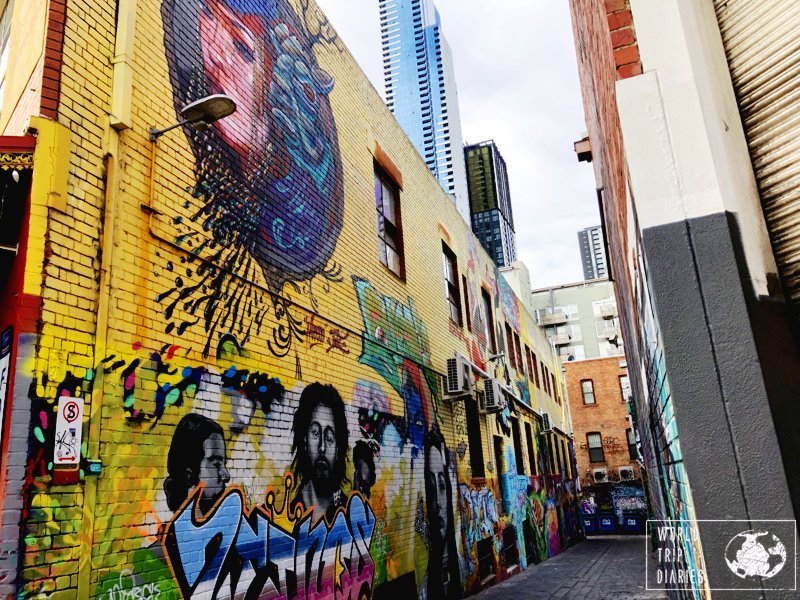 To use trains, trams, and buses, you'll need a Myki card. You can buy a Myki Explorer Pack – it gives you the card and one-day unlimited trips, a travel wallet, and a lot of discount coupons. Kids also get a discount.
Best Kid Friendly Restaurants in Melbourne
Eating is a huge part of any trip and, even though the food scene isn't very different from New Zealand, we had a lot we wanted to eat. To please everyone, we visited the restaurants below:
Andrew's Burgers
Amazing homemade style burgers and incredibly generous portions of fries. I don't know how many times we ate there, but it was one of the places that made all the kids happy. And the grown-ups too. 🙂 It's a bit of a walk from the CDB, but well worth it, if you ask me.
Where: 144 Bridport St, Albert Park or 155 Franklin St, Melbourne
Dead Man Espresso
Super close to our Melbourne base, there was this café. It had just the best mocha we've had in the whole world (and it says something, as we've been kind of addicts). The food was also so good, but so good, that we wanted to eat there in every meal. It's very worth the trip from wherever in Melbourne you are. They didn't have a kids menu, but they were all great with the kids.
Where: 35 Market St, South Melbourne
Nando's
It's a classic, and it's not an Australian thing, but we love it and always go. Spicy delicious food that the whole family loves. Their rice is just the best ever. The best thing: they're everywhere, so you shouldn't have problems finding them.
Where: Everywhere. We usually found one wherever we were. Seriously.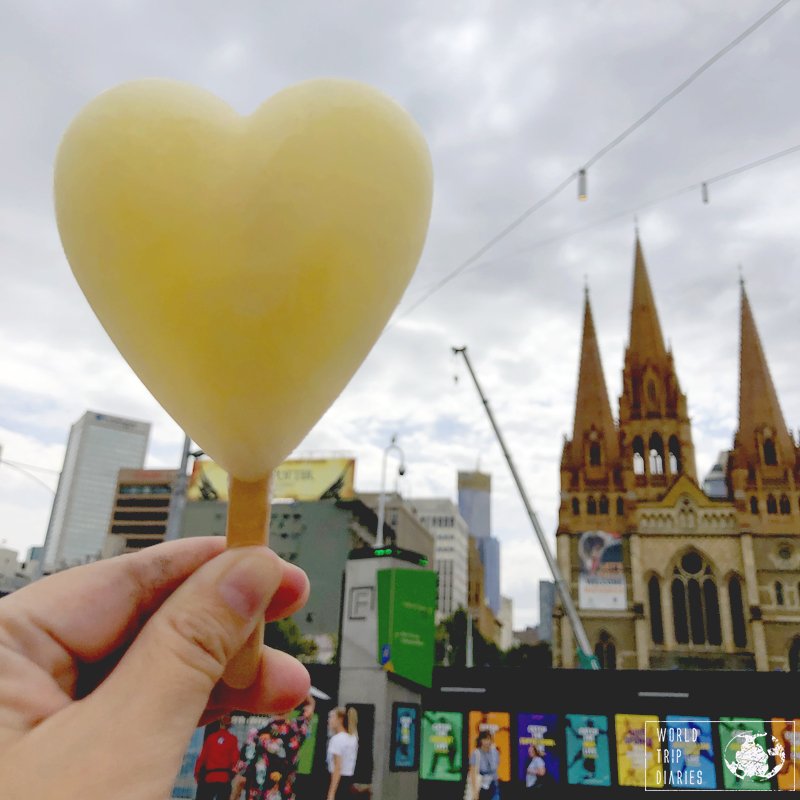 Sempre Pizza
When we went to watch Harry Potter & The Cursed Child, we had a dinner break so we decided to walk around and find something to eat. Pizza is something all of us can always have, so we stopped there. It was a really good pizza, the best we had in Melbourne. The salads were also delicious.
Where: 35 Bourke St. Melbourne
La Belle Miette
If you're into macarons and some delicious tea, don't miss this place. You can also order from Uber Eats. The cutest macarons, seriously, and delicious. The shop was super small but the cutest shop I've ever seen. Must visit.
Where: 30 Hardware Lane, Melbourne CBD or 8 Collins Street, Melbourne CBD
Bistro Morgan
If you love donuts, then Melbourne has all the options for you. I'm NOT a donut person, but all the rest of my family is. They fell in love with this place, with their quirky donuts, full of filling. Even the coffee was good. Must visit, seriously.
Where: 190 High St, Windsor
Gelateria on the Docks
For ice cream addicts, this ice cream shop just by the Melbourne Star Observation Wheel (the Ferris wheel) is amazing. It's so good we ended up going there a couple more times (free trams, I love you) just for it.
Where: The District, Docklands
Weather in Melbourne
The weather in Melbourne is usually mild. A little unpredictable, but mild nonetheless. It's almost never too cold or too hot, so fine. It can get a little windy, and it rains quite a bit.
Winter (June to August) is cool (average lowest temperature: 8°C/45°F) and summer (December to February) is warm (average highest temperature: 26°C/71°F).
We were there in March, and mind you, it was around 30°C/86°F during the middle of the day, although we did get a few days when the weather was a lot cooler, around 18°C/64°F. Luckily, it only rained at night.
So, well, the thing is: bring layers. Clothes that can be layered are never a mistake. And don't forget your wind and waterproof layer.
Best day trips from Melbourne
Great Ocean Road
OK, this CAN be done on a day trip but it'll be a heck lot of driving.
It's a beautiful thing, and we did as most people do: drive up to the 12 Apostles and get back to Melbourne, but we decided to spend the night there instead, to enjoy the crowd-free morning too. It was worth it.
If you're short on time, though, stock up on the snacks, put as many songs as you can on your phone and drive! We took the scenic road on the way there (around 5 hours driving + a lot of stops), and then the fast route (less than 3 hours, no stop) to go back.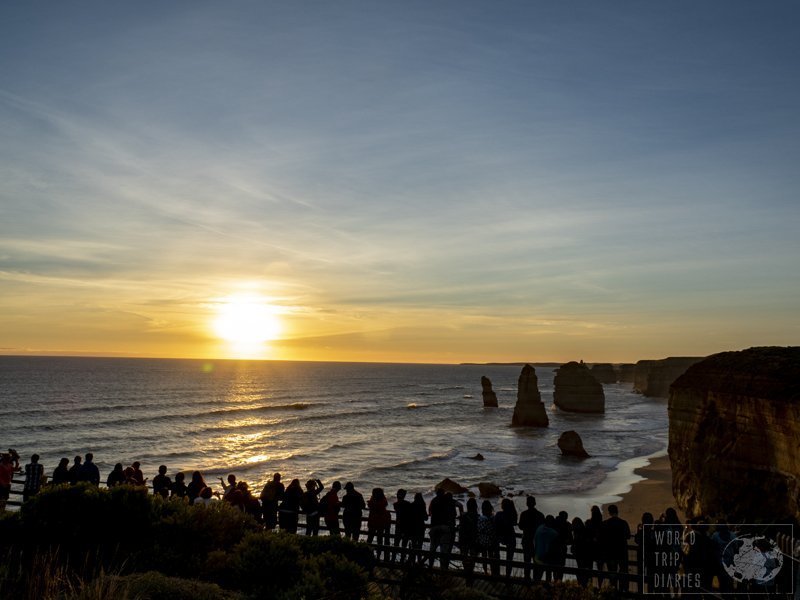 The Road starts in Torquai, and don't miss the Great Ocean Road Chocolaterie in Anglesea (10 minutes from Torquai). Then stop at the Split Point Lighthouse for some amazing photos, walk around Lorne and watch the cockatoos all around, take a break at Kennet River and find all the koalas (there are so many!), visit Otway National Park and the stunning lighthouse (just make sure you get there before 4:30 to see the lighthouse from up close) and finish the day with a lovely sunset at the 12 apostles. Then drive back home.
It's super close to Melbourne (around 30 minutes) and stunning. We woke up too late and missed it, but we had planned to get there and ride the Puffing Billy Steam Train on the return longer journey.
It seems to be an awesome trip, but it's a day-long thing, so better do it when you're not too tired!
Too bad we're not morning people.
Yarra Valley
If you like wine, take a tour to Yarra Valley, try out the amazing Australian wines, and even ride the hot air balloon! The kids won't be trying out the wine, but they'll enjoy the Yarra Valley Chocolaterie, for sure. So, if you plan on drinking wine, make sure you have someone to drive or go on a tour!
Other options
Find other tours in Melbourne here!
To finish it…
Melbourne is one incredible city. We absolutely loved it and can't wait to go back!
There's a lot to do, that even if you stayed for a year, it wouldn't be enough. But every little bit of time there is worth it! It's now one of our favorite cities ever!
It's not cheap at all, but if you're smart with your budget, it's completely doable.
City / Country

Minimun Stay
$ ~ $$$
Child-friendlyness
Best local transport option
Safety
Do we recommend it?
Melbourne / Australia

One week
$$$
Perfectly child friendly
The TRAMS!
Absolutely safe
Highly!
https://www.worldtripdiaries.com/wp-content/uploads/feat-melbourne.jpg
259
817
Thais Saito
https://www.worldtripdiaries.com/wp-content/uploads/wtdlogo.jpg
Thais Saito
2019-04-02 17:00:36
2020-07-07 23:11:57
Best things to do in Melbourne with kids